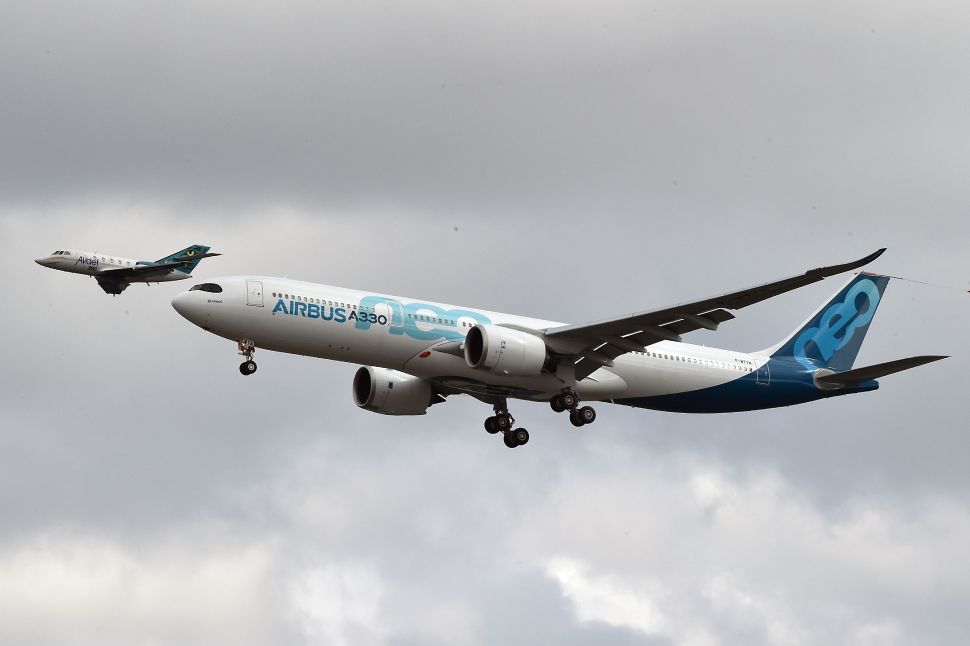 In-flight Wi-Fi may finally achieve liftoff.
A group of airlines and wireless companies including Airbus, Delta and Sprint are working on a new global initiative for improved free internet access and connectivity on planes.
The firms, which are part of a collective called the Seamless Air Alliance, unveiled their vision for in-flight Wi-Fi at the Mobile World Congress in Barcelona today.
According to The Wall Street Journal, the group's main goal is faster speeds and an improved user experience on planes. Passengers using phones or tablets also wouldn't have to authenticate devices or pay separately for a broadband connection.
The Seamless Air Alliance wants these airborne hubs to work the same way Wi-Fi hotspots do on the ground. Each plane connection would ideally have 5G cell service so customers could watch Netflix and be fully mobile.
Indian cell carrier Bharti Airtel and in-flight internet provider Gogo are also members of the Seamless Air Alliance. Satellite startup OneWeb, whose investors include SoftBank, is handling the technical components.
If successful, this initiative could impact 150 million airline passengers and serve roughly 450 million mobile users worldwide.
"What if the best internet you ever experienced was in the air?" OneWeb founder and executive chairman Greg Wyler asked in a press release. "With the launch of our first production satellites set for later this year, we're one step closer to bridging the global Digital Divide on land and in the air."
OneWeb, which plans to place satellites in low-Earth orbit, is definitely an upstart in this space. It's competing with many better-known companies like SpaceX on internet connectivity projects.
But there's a bigger issue that isn't addressed in Seamless' marketing materials: security.
While access to in-flight Wi-Fi has increased 179 percent in recent years, many airlines have not outfitted their Wi-Fi networks with proper anti-hacking measures.
As Observer has previously reported, commercially available hacking devices can wreak havoc on flights.
The Wi-Fi Pineapple, a wireless platform small enough to fit in an overhead storage bag, connects unsuspecting users to public airplane Wi-Fi. It can then can spy on their browsing activity or open their files.
Most in-flight Wi-Fi networks (including Gogo) also lack strong encryption, compromising users' security and exposing them to cyberattacks from devices like the Pineapple.
The use of remote communication is a further security risk.
Passengers with access to private messaging services like WhatsApp and Viber, along with more common social networks like Facebook, can communicate with someone on the ground and get the go-ahead to attack.
The Federal Aviation Administration (FAA) has done little to curb these threats.
The agency initially banned passengers from using cell phones on aircrafts after 9/11, fearing the devices posed a cybersecurity risk and could interfere with aircraft navigation.
But the FAA relaxed those standards in recent years, allowing customers to use cell phones, e-readers and tablets on planes. Broadband companies like Gogo seized on this new customer base.
Gogo and its partners did not respond to Observer's requests for comment. So only time will tell whether they put the requisite security measures in place for their "seamless" new plan.