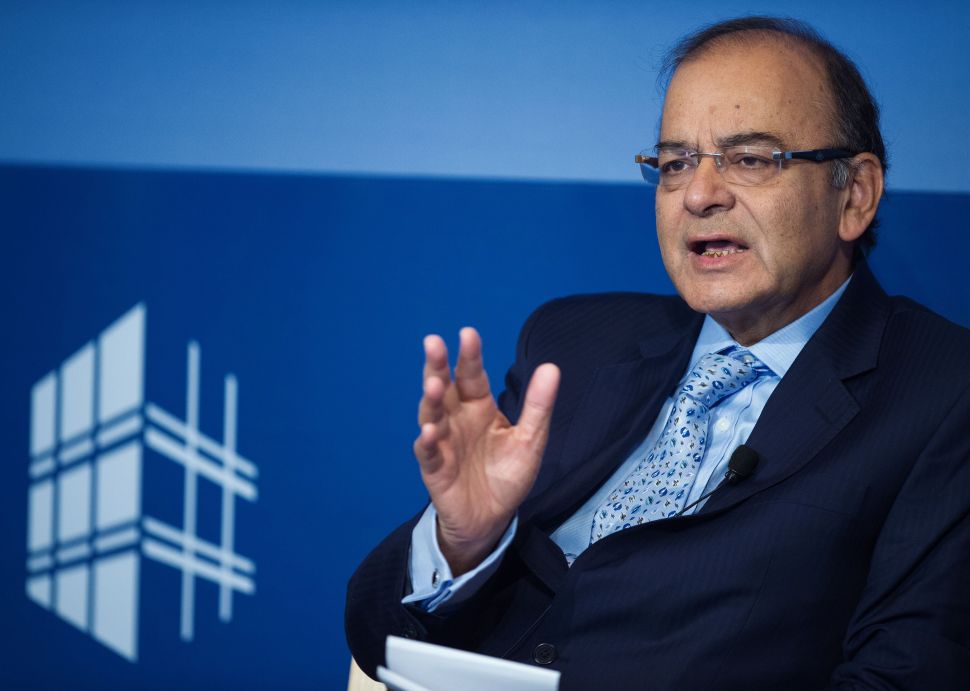 The Indian government said on Thursday that it doesn't recognize cryptocurrencies as a valid payment method, Bloomberg first reported.
"The government does not consider cryptocurrencies legal tender or coin and will take all measures to eliminate use of these crypto-assets in financing illegitimate activities or as part of the payment system," India's finance minister Arun Jaitley said at a government meeting in New Delhi.
In addition, Jaitley said the government will explore the use of blockchain technology in digitalizing the country's economy.
While the finance minister didn't mention any specific legislative actions to ban cryptocurrencies—and India isn't a major market for cryptocurrency trading—the market didn't react to the news well.
A manager at India-based cryptocurrency exchange Coinsecure told Bloomberg that some investors began dumping Bitcoin and other digital currencies after the government announcement, which distressed the already suffering cryptocurrency market globally.
Bitcoin price dropped below $10,000 on Thursday morning, a key trend line regarded by many analysts as a make-or-miss point.
The Indian government's announcement was a stress response to a few illegal Bitcoin transactions that the country's central bank detected in December last year, which are currently under investigation.
However, it remains to be seen how long the government can keep its word.
India has a rather unimpressive track record when it comes to digitalizing its economy. In November 2016, the government abruptly announced it would demonetize the then-existing 500-rupee (US$7.90) and 1,000-rupee (US$16) banknotes and replace them with new versions of banknotes, as part of an effort to combat black money transactions in criminal activities and terrorism. The sudden change erased 86 percent of the currency in circulation by value.
Prime Minister Narendra Modi said on the national radio at the time, "Our dream is that there should be [a] cashless society."
Unfortunately, the unplanned and aggressive reform ended up doing little to reduce the economy's dependence on cash. A year later, 99 percent of the demonetized currency made its way back into the banking system.