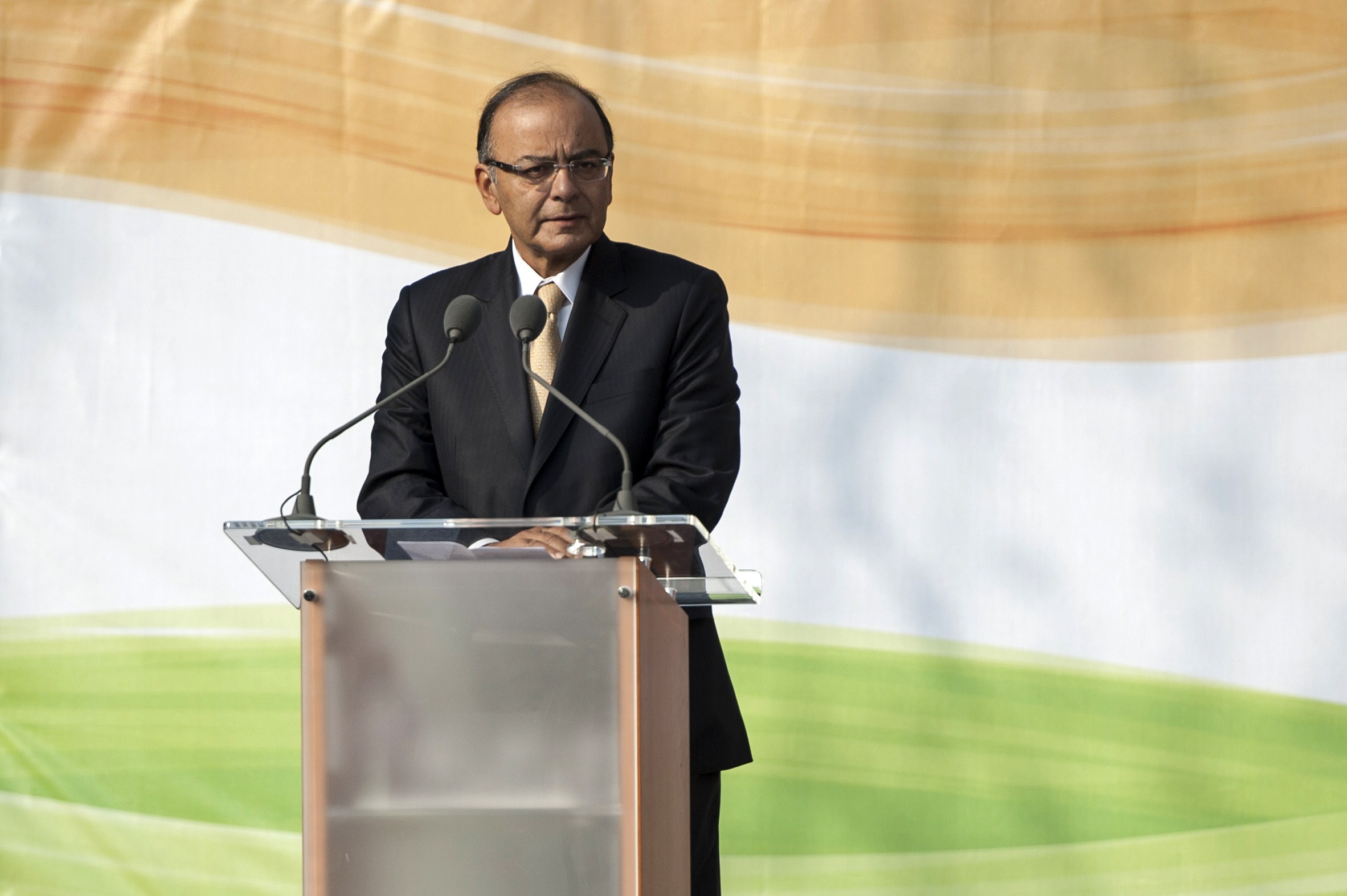 India's government has announced an aggressive plan to provide and fund health care to a huge bloc of its population left behind by the economic growth experienced in that nation over the last decade.
On Thursday, Finance Minister Arun Jaitley presented the country's budget in a speech to Parliamentary lawmakers, saying in part that the medical portion of the plan would aim to target 100 million underprivileged families annually by offering reimbursements of up to Rs5 lakh (roughly $7,845) per family per year.
The number of families served roughly equates to half a billion people, Jaitley said during the speech.
That's an impressive feat for a nation of more than a billion people, many of whom live on just a few dollars a day. But can the country's coffers carry the load?
Observers, experts and executives within India have their doubts, though they recognize it is an aspirational goal achievable at some point in the nation's future.
"Clearly, for the outlay the government has envisaged, this is unprecedented in size and scale," Miland S. Kothari, managing partner for BDO Global's India branch—a tax and regulatory advisory firm—told Observer. "Even if the resources are available, the ecosystem does not exist. For instance, to service half a billion people, you need a number of hospitals and care centers in nearly every small town in India with qualified doctors and support staff. Where is that? Who would create this and when? Also, how do you mobilize this many trained resources in a short span of time?"
Kothari said a general face value faith in Jaitley's numbers and, to a larger degree, Prime Minister Narendra Modi's expansion of the Rashtriya Swasthya Bima Yogna, as the health care system is known in India, was needed to believe it could work.
"It would be fair to presume that the finance minister would have thought through of all these issues and must have the answers," Kothari said. "As he claims, this could provide significant job opportunities. For now, we would need to take his word for what it is."
But a chorus of naysayers took to Twitter on Thursday and Friday expressing their doubts in the plan and concern that insurance companies could take advantage of the disadvantaged beneficiaries in the long run.
"One good thing in #Budget2018 is the health insurance scheme to cover 500 million Indians," Shashi Tharoor, a member of India's parliament, tweeted on Thursday. "But the budget figures show no serious allocation for it, & the Fasal Bima Yojana has already proved a boon for insurance companies more than the insured. Will it prove another #jumla?"
Jumla is a Hindi word often used by Indian opposition figures to refer to Modi's government in a negative context. Some economists and politicians have already taken to referring to the proposed expansion of the plan as "jumlanomics," or a bluff meant to bolster support for Modi administration figures facing elections in 2019.
Parliamentary leader Rahul Gandhi chided Jaitley while sticking up for farmers, who some Indian opposition figures argue need more funding themselves, tweeting, "4 years gone; still promising FARMERS a fair price. 4 years gone; FANCY SCHEMES, with NO matching budgets. 4 years gone; no JOBS for our YOUTH. Thankfully, only 1 more year to go. #Budget2018"
Kothari, the Mumbai-based analyst, said that no matter what the proposal hopes to do, it can only be successful if it is sustained over years and if each consecutive administration remains committed to the plan's survival.
"So many questions, but no real answers for now," Kothari said. "Let's wait and see what answers emerge in the future. We as a country need this, no matter personal habits because the problem is real. But we must also get it right and learn from experiences of so many countries where the welfare state is failing as in the UK for various reasons. Keeping fingers crossed for now!"