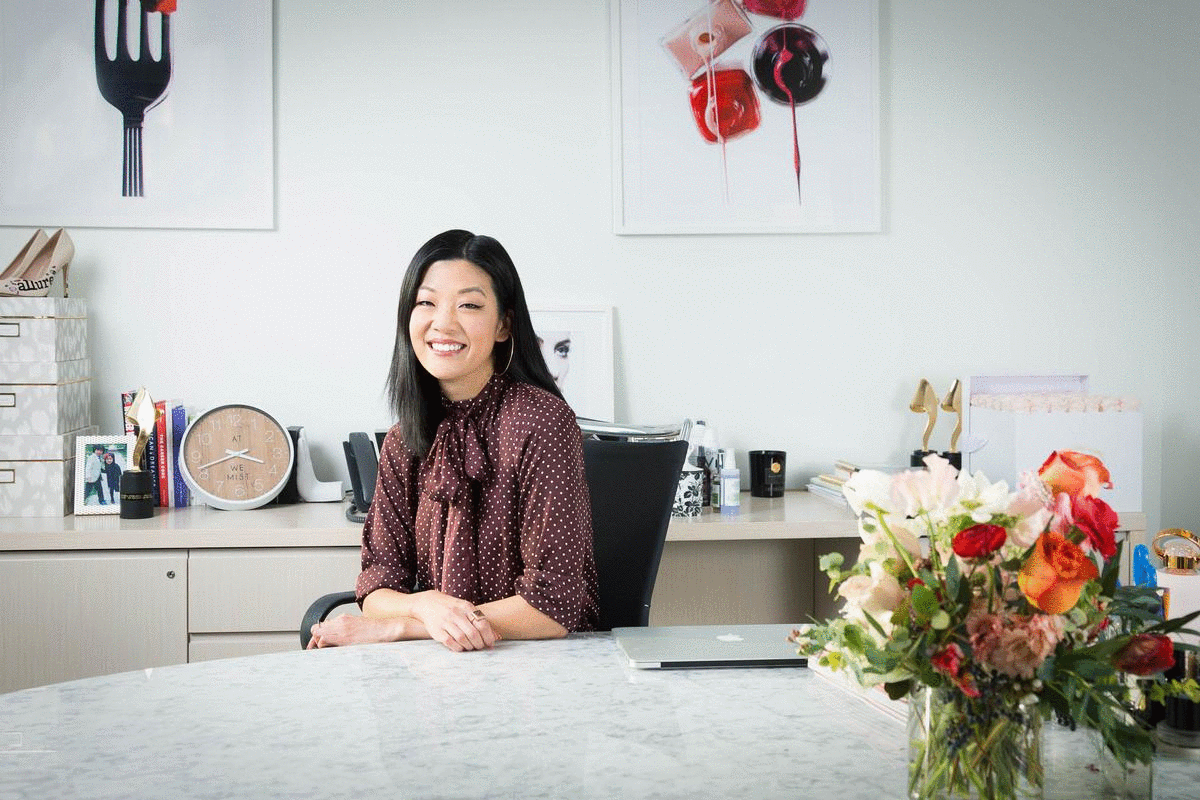 It's a really exciting time in the fashion and beauty industries, as there seems to be constant disruption and turnover across the board these days. It certainly keeps things interesting, but it also makes it trickier to keep up with the startups that are changing the game. Included in the mix are cutting edge indie designers and high-quality, low-priced, ultra-trend-responsive makeup. Even well-established brands are going through major phases of reinvention, revealing a fresh take on the things they do best.
Here's a curated cribsheet of 14 compelling game changers across the fashion and beauty landscapes that are doing things differently in their own unique ways and are poised to continue shifting the cultural discourse in the near future. Keep an eye on these talents throughout 2018—and beyond.
Heron Preston, Designer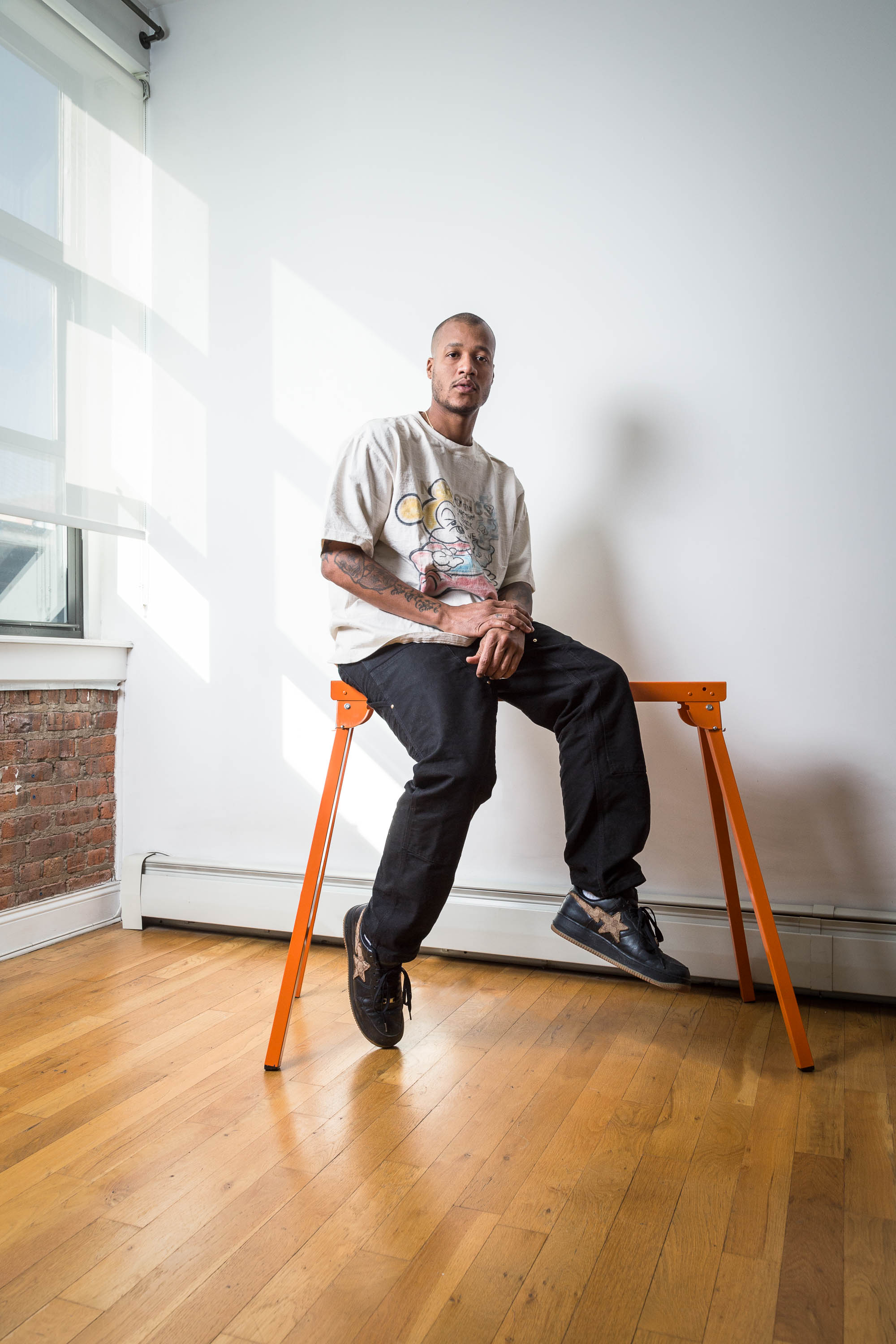 Reinventing streetwear with fresh takes on uniform dressing and a thoughtful, innovative focus on sustainability is what Heron Preston has become synonymous with. To wit: The Parsons grad's big break went down a year and a half ago when he debuted his line at the Spring 2017 NYFW shows. Dubbed Uniform by Heron Preston, he revealed an ambitious partnership with NYC's Department of Sanitation. Repurposed DSNY getups and thrift store sweatshirts and t-shirts emblazoned with the DSNY logo were shown in the Sanitation Department's strikingly-designed Spring Street Salt shed, filled with otherworldly-looking dunes of the stuff, usually used for de-icing snowy streets. While models and Instagram "it" girls milled about Preston's presentation, so did actual DSNY workers, who soaked up every moment of the high-low bash.
"It carried the message of something that I actually cared beyond fashion—the environment, sustainability and the people who maintain it on a local level," Preston says. "That collaboration was the end result of a two-year quest to figure out what truly matters to me, and how to connect that wicked issue to the way I make a living. It helped me to unlock this whole new creative space and it's still my most prized creative breakthrough."
Last month during Paris Couture Week, Preston unveiled another inspired partnership, this time with NASA. Clearly, he's got a deft touch with merch and other iterations of covetable logoed wares. Before launching his own, semi-eponymous line (it's his first and middle names; Johnson is his surname), Preston was an art director for Kanye West, creating tour merch and Yeezy invites, and a DJ. Prior to that, he created "bootleg" tees festooned with copious corporate logos, like Coca-Cola, that he posted on Instagram. "I'm definitely still working in the traditional streetwear space, but I feel like I'm advancing the culture surrounding streetwear by bringing in different cultures and points of view, such as the DSNY and NASA, and incorporating them into my designs," Preston explains. His bigger goal as a designer is to "expand the definition of what streetwear is and can be."
Preston's interest in retooling uniforms is also a nod to his father's vocation as a cop; it ties back to identifying and accomplishing something difficult. "I love the idea of making what appears to be impossible, possible," Preston says. "I'm always drawn to the challenge of convincing people who have never ventured out of their comfort zone or traditional space to take the risk and collaborate on something new and exciting."
Preston's work, multihyphenate creative persona, and, yes, Kanye connection recall Off-White's Virgil Abloh, a friend and key figure in Preston's work and career success. "Virgil has, of course, been a huge influence and mentor for me throughout my career. It was in large part due to him that I got in with New Guards Group with my brand, and he also helped me break into DJing. I'm definitely the kind of person who does my best work when I have other creative people around to give me an extra push, and Virgil has really done that for me," Preston says. Another key inspiration point? The threeASFOUR's designers: "I'd hang out at their studio and learn a ton, just by being exposed to the work they were doing and the high fashion, high art circles they were a part of."
Looking forward, his vision for the fashion industry in 2018 involves "more unexpected collaborations," he says. "Collaborations are the flavor of the moment in the industry, and I want to see what people come up with, to innovate and keep their fans engaged and excited." While Preston says he's been impressed by a handful of fashion collaborations, he cites an unexpected source of recent inspiration: "I woke up the other day and saw Elon Musk has a flamethrower for sale on his website—he's making unexpected objects cool and getting people excited about it," Preston says. "I think we can expect to see more of those kinds of ideas in fashion in the coming year. I think the industry has a ton of self-work left to do, and I'm excited to see what forms those changes will take."
Michelle Lee, Allure Editor-in-Chief
"Allure's new mission—redefining beauty and paring-down the old-fashioned clichés of women's media—feels very personal to me; I grew up in a little town in Connecticut that was not very diverse, so I always felt like an outsider," Michelle Lee recalls. This next-gen editor-in-chief has made impactful changes to the venerable beauty title, in terms of age and racial diversity during her two years helming the magazine.
"Growing up in women's media, we were still writing cover lines 20 years ago like, 'How To Please A Man!' and 'How To Lose 10 Pounds In Five Days!' It wasn't really that long ago that those antiquated ways of thinking still existed. We have a great opportunity now to change that kind of thinking," she explained. When Lee, the former editor-in-chief at NYLON, nabbed the gig at Allure, she knew diversity and, to some degree, female empowerment, would be a key area of focus.
One of her first projects upon joining the beloved beauty bible was to work on the glossy's 25th-anniversary issue, offering a chance to dig deep into the title's roots—and also set the precedent for change to come. "We sort of said, 'we're going to start from scratch and do something brand new,'" Lee says. She notes that her first year at the magazine was all about building the foundation for bigger shifts and new ideas. Those very transformations are now visible to the world-at-large; in 2017 Allure was tied with Teen Vogue for the most diversity on its covers, out of 10 leading fashion publications. "I take so much pride in that, and it makes me happy that we've been able to change things so dramatically in a relatively short amount of time," Lee says.
A ban on the term anti-aging, conceived by both Lee and Allure.com's then-digital director, Phillip Picardi, was another big moment of evolution for the magazine. "It's a term Allure has used for decades, and an entire beauty industry has used for even longer," Lee explains of the big implications of calling for an end to the term—and, by extension, bidding adieu to an ageist, youth-obsessed attitude toward women's beauty and self-worth. Other more subtle victories have included the embrace of stretch marks in Allure's pages, most prominently on Imaan Hammam on the April 2017 cover. "I begged the team to leave them in!" Lee recalls.
"Diversity and authenticity are buzzy words right now, but I actually think that at Allure, we really live by these things, based on emails and letters we get," Lee says. "It's been eye-opening to me because people consider Allure to be a mainstream media brand; so if you put something on the cover, it really means something." To wit: Lee's decision to put a 'Monolid Chronicles' as a cover line on the magazine's January issue. "Monolids have been talked about in many other places, but because Allure is considered such an expert and authority [in the beauty space], it just meant something so important," Lee explains.
Alexandra Waldman, Universal Standard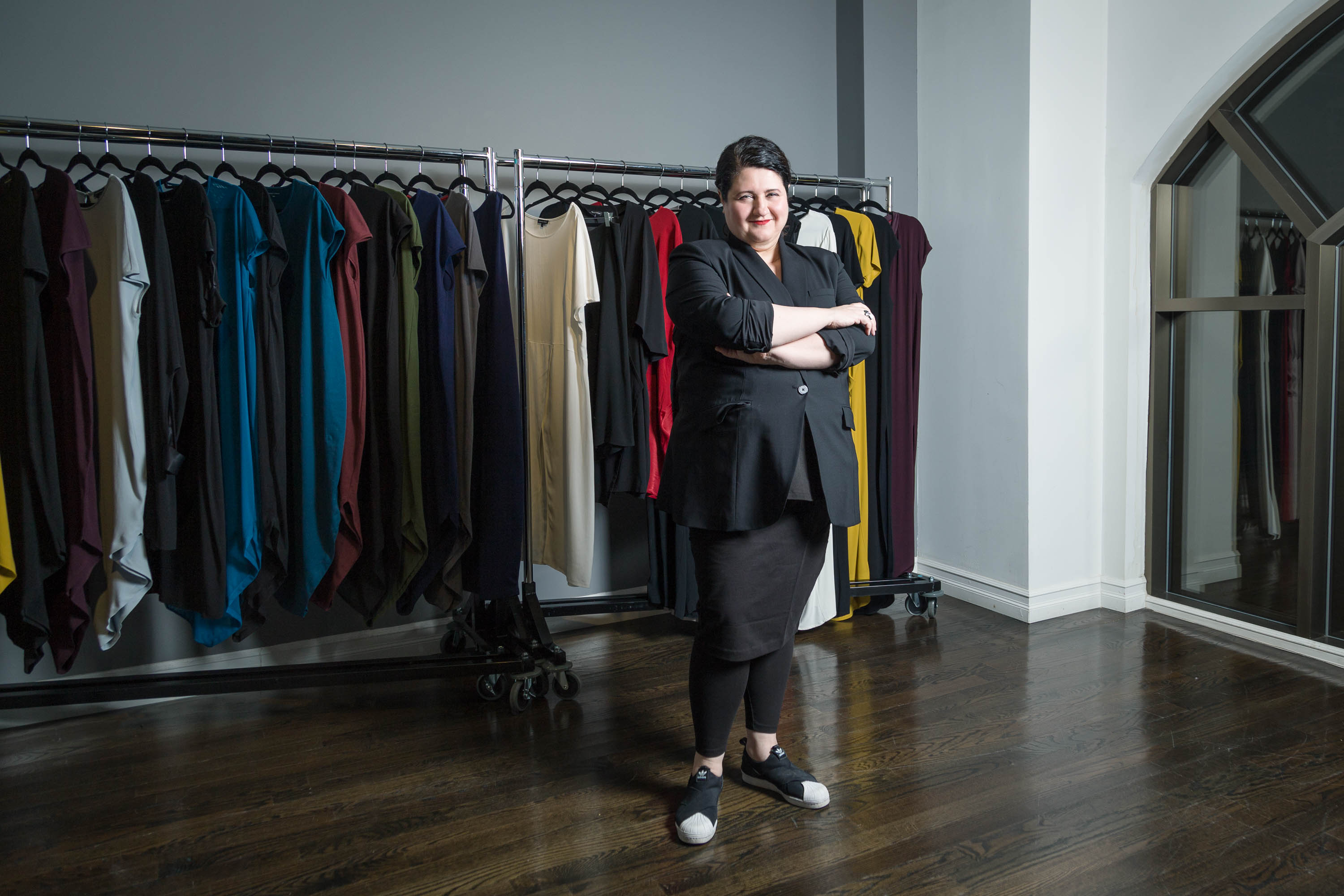 Universal Standard is a game-changing, direct-to-consumer brand that is leading the charge for truly inclusive sizing—but just as a starting point. With the aesthetic of, Theory or COS, it debuted in 2015 with sizes 10 to 28, with plans to expand into both bigger and smaller sizes. That should be occurring "very soon," co-founder Alexandra Waldman promises.
"We wanted to start with designs for an extremely underserved part of the population, and make double-digit sizing look and feel like [straight size options]," Waldman says. "As a plus size woman myself, I have opinions on what might or might not work design-wise, and we're not trying to be everything to everybody—you won't find lace or gingham. [But] we have a visual story to tell and a direction we want to take with our designs," Waldman explains. But she rightly identified a real dearth of beautifully-designed, minimalist styles for the approximately 100 million American women, or 67 percent of the population, that are a size 14 or larger.
Waldman pointed out that women of all shapes and sizes are perpetually being invited to some sort of event, like a baby shower. But, for some reason, the plus-size frocks tend to always be covered in florals, peplums and bows. "I don't know where all these women are going in their bows! That's not how I live my life," Waldman laughs. "It's that, or a skintight, boobalicious look, and personally, as an end consumer, I've always wanted a great pair of jeans and a T-shirt without a kitten on it—the fact that I couldn't find any of that was the impetus for me and my co-founder, Polina [Veksler], to start Universal Standard."
The prices, which can reach into the triple digits for a draped crepe dress or a chic wrap puffer coat, have presented a challenge: "The plus-size consumer has been so accustomed to fast-fashion price points, they have a bit of an aversion to anything that's not immediately on sale, or doesn't have a $19.99 or $29.99 price point," Waldman says. "It's almost as if quality has become less important for her, so we're really trying to change that around. Even if a customer can't afford everything, it's important to see [the] value and a range of options in her size."
Universal Standard represents the future of the apparel industry, according to Waldman. "We see the writing on the wall: complete side inclusivity is the direction that all brands are going to head into eventually," she says. In the two and a half years since launching, Universal Standard has gone on to collaborate with Danielle Brooks, and has expanded into lounge and athletic wear. For the latter, Waldman made sure to get technical. "Just because it's stretchy doesn't mean it's good enough. We wanted to make things that are stretchy, moisture-wicking, compression, new pieces allowing for freedom of movement, and made by the same manufacturers that work with brands like Nike and Lululemon," Waldman says.
"The woman in double-digit sizing has the same needs and the same desire for attention to detail, and to quality, as a smaller woman. We're constantly trying to even the playing field."
Katey Denno, Makeup Artist
Makeup artist Katey Denno, who has primped the faces of Mindy Kaling, Bryce Dallas Howard, Cara Delevingne, Cobie Smulders, Felicity Jones, Isla Fisher and Amanda Seyfried, became interested in organic beauty after realizing just how toxic the ingredients in mainstream products can be. "I remember the first time I turned over a palette that most makeup artists carry—creamy primary colors and some metallic—and read, 'This color not for use around eyes, that color not to be used on lips,'" Denno recounts. "I was so confused. This palette is specifically designed for makeup artists [to] paint on faces and bodies, and if there's something in it that's not good for lips or eyes, how can it be good for any part of us?"
Before getting into makeup, Denno was a social worker in inner-city D.C. and the Bronx, where she focused on women's health and HIV care for a decade. "I'd worked closely with doctors in hospitals for years, and an HIV doctor told me that what goes on our skin winds up in our bloodstreams, as evidenced by the effectiveness of birth control patches and nicotine patches," Denno remembers. "It really did feel like a lightbulb went off for me; I thought, 'Why didn't I ever think to question the ingredients in my skincare and makeup?' Never again!"
But that's not the only way social work inspired her new career. "I wanted a change and was encouraged by my social work clients, especially my male-to-female transgendered clients, who really taught me so much about the transformative power of makeup," Denno says. "I didn't know enough to be intimidated by the industry, so I made some business cards and did a bunch of research; I even made a spreadsheet of which photographers I wanted to work with, which makeup artists were inspiring to me, and which agencies the best makeup artists were with," she recalls. "I went door to door, unannounced, and introduced myself to whoever would talk with me at each of the agencies—I promised them I'd work hard, not mess around on set, and work for cheap."
Denno's big break came less than a year after her career switch-up: "A few of the big artists at The Wall Group must have given good feedback about me as an assistant, and two of the agents asked me to come in and meet with them; I had no real book to show them, so we just talked, and at the time, they were developing a new artists division," she recalls. "They liked me, and I became their first 'emerging talent' makeup artist—it was the most amazing thing that could've ever happened to an ex-social worker slash aspiring makeup artist!" Her celeb client roster came out of assisting major makeup artists, including one fateful gig: "I'll never forget when Pati Dubroff asked me to touch up Christy Turlington for the Met Ball, because Pati had to rush off to get someone else ready," Denno recalls. "Christy and I hit it off, and she sent me a beautiful orchid the next day to say thank you; I couldn't believe it. I told The Wall Group, and suddenly I started getting a lot more bookings."
Interestingly, it's "surprisingly very rare" for Denno's celebrity clientele to seek her out because of her focus on green makeup. "Often, they have no idea—they simply liked my portfolio, and then have been happily surprised by my stance on non-toxic products," Denno says. "Every so often, clients are scared by it—until they see I'm able to give them the same gorgeous red carpet looks with none of the bad stuff their bodies don't need." And, on occasion, clients do seek out her expertise because of shared values or concerns: "I recently worked with Zooey Deschanel, and learned that she will only use green beauty products," Denno recalls "We said to each other: 'It's so great to finally meet someone who totally gets me!'"
Denno speculates that clean beauty is on the rise thanks, in part, to the general population realizing that we must be the ones who take full responsibility for our health. "We love looking at photos of healthy, delicious plated meals; we love cheering on hard-bodied athletes…I think the same truth is growing in the beauty market." Another factor? General distrust. "The government isn't watchdogging what we put on our bodies, and with the shifting focus from 'Doctor, heal me', to 'I'm going to look this up, go to the health food store, and treat my ailment myself,' I think we as consumers are realizing that we can and must do all we can to lower our overall toxic load."
She tries to only use natural products, but there are some voids in the green beauty market that make it impossible to use solely non-toxic products. "It's a bummer, but 20 percent of the time, I'll need to use products from mainstream brands simply because there is no duplicate for some textures, color compositions, and long-wear ingredients," Denno explains. "I don't harp on it, or allow it to upset me—it just inspires me to work with brands to help them see the need to develop certain products in a less or non-toxic way." This is hopefully just the start to green beauty's expansion: "There's definitely a huge surge of interest in non-toxic skincare and makeup, and my hope is that as it becomes more well known, non-toxic becomes the new baseline," Denno says. "It infuriates me that it hasn't happened already."
Jason Bolden, Stylist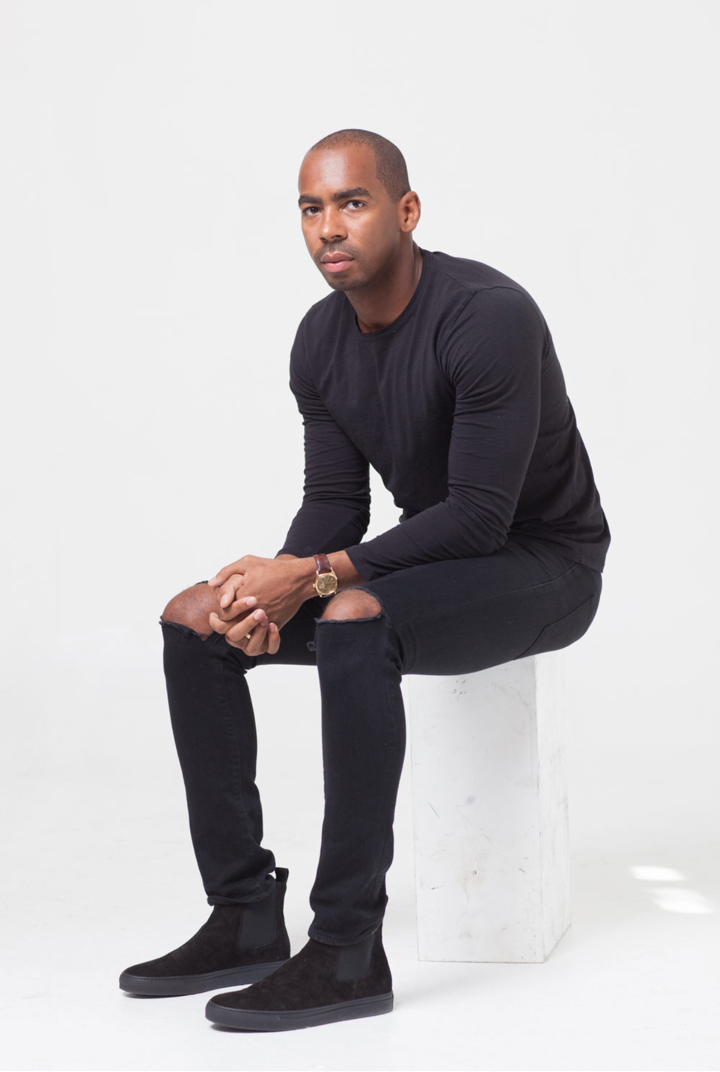 Jason Bolden, who was named one of the most powerful stylists of 2017 by The Hollywood Reporter, dresses an impressive client list that includes Yara Shahidi, Taraji P. Henson, Sasha Lane, Tika Sumpter, Amandla Stenberg and Jazmyn Simon. Working with a stellar roster of women of color has been by design: "The strong, creative, outspoken, and powerful African American women I'm blessed enough to call my clients are really meaningful to me because for years, I watched how these women were marginalized and pushed aside in the fashion world," Bolden says. "I'm loving the opportunity I have to serve them, in my way, on this journey of expression. For the brands who have always said 'no,' we have to take the power back from them."
Bolden puts an effort into making political or cultural statements through his styling choices. To wit: Ava DuVernay donning Lebanese designer Ashi Studio at the 2017 Oscars. "It's very important to share the love to other brands that may not be on the tip of our fashion tongues," Bolden says, noting that these meaningful styling moves are also about "supporting the movement of equality" with the choice of a dress.
He kicked off his career working retail for luxury brands such as Louis Vuitton, Gucci and Oscar de la Renta. And as for his styling aesthetic, Bolden notes that he's all about "relaxed luxury." Celebrity gigs aside, Bolden also runs JSN Studio, an interdisciplinary creative studio, with his business and life partner, Adair Curtis. The duo designs residential buildings and private residences, stages real estate for developers and real estate professionals, and produces custom furniture. "The Studio was a natural progression born from straddling compatible industries," Bolden says.
In terms of diversity in the fashion industry, and, specifically, on the red carpet, Bolden agrees that some progress has been made, but believes there's certainly room for further improvement.
"A lot has changed, but still not enough!" Bolden says. "There's definitely still a disconnect between the PR firms representing the fashion houses and their understanding of the culture that, most times, designers are inspired by, directly or indirectly. Talent is influencing culture but brands are slow to come around. Even worse, publicists simply won't respond. Sad times. But that's why it's important to go where you are celebrated, not just tolerated."
Paloma Elsesser, Model
Paloma Elsesser, a Los Angeles-bred model initially moved to New York in pursuit of a writing career. Along the way, she's become a powerful force on the runway (walking in shows like Eckhaus Latta) and has had major makeup coups, like being a face of Pat McGrath's sensational makeup line, representing Rihanna's equally as anticipated and adored Fenty makeup brand and appearing nude on a billboard for Glossier. A staunch advocate for body positivity, Elsesser is poised to have as much of an impact in the cultural discourse about size inclusivity as Ashley Graham.
John and Laura Nelson, ColourPop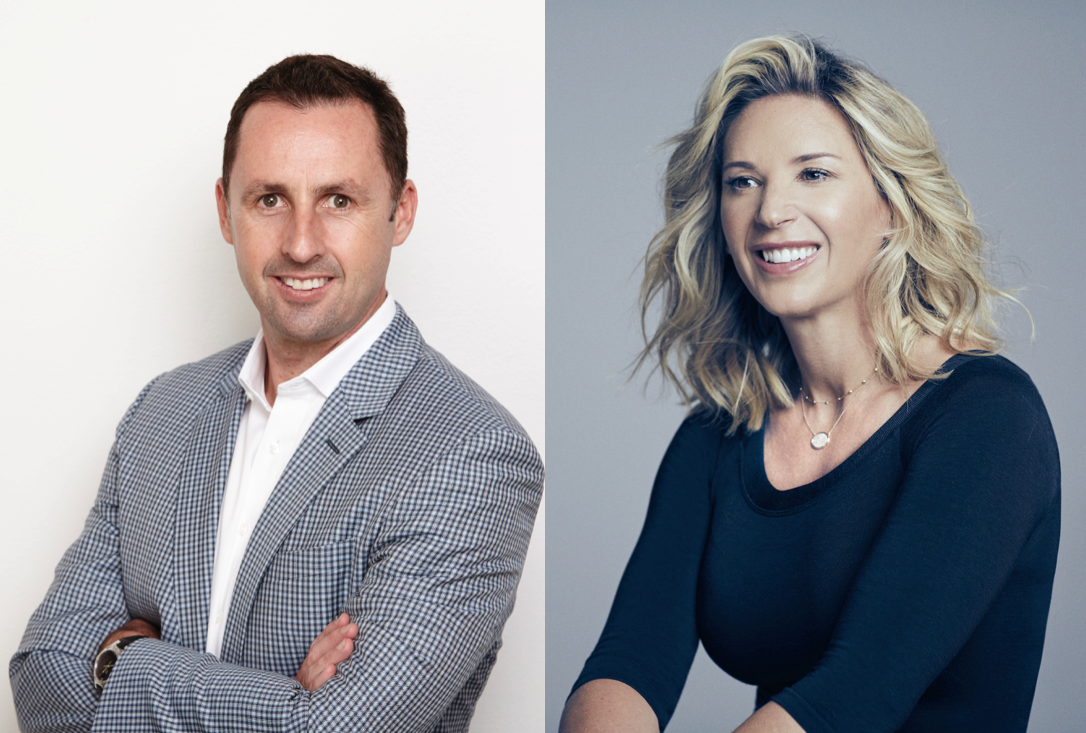 Behold, beauty's answer to fast fashion. Siblings John and Laura Nelson inherited Spatz Labs, a cosmetics-manufacturing plant outside L.A., from their parents. Spatz has produced products for major brands for decades, but the Nelson siblings grew on that success with the fabrication of an innovation-driven company, Seed Beauty. They clearly have a knack for creating intensely coveted beauty products—Seed Beauty very discretely launched Kylie Cosmetics in 2016.
However, two years earlier they found success with the unveiling of ColourPop, a direct-to-consumer brand at drugstore price points. The cult-adored brand prides itself on being "wallet friendly and bunny approved," a.k.a. produced sans animal testing. ColourPop's team culls inspiration from Instagram, be it red carpet hits or buzzy beauty vloggers and is able to very swiftly get new, zeitgeist-y product up on its website. It's the kind of responsiveness that's proved ultra-successful in the fashion orbit for fast fashion brands like Zara.
In the fall, ColourPop landed in brick-and-mortar stores, at beauty mecca Sephora, of all places. They also just launched 24 Lux Lipsticks at the end of January. The brand took three months to develop the new product but decided to halt production midway through because the first batch wasn't up to their standards. The Nelson's work at Spatz Labs, and specifically at Seed Beauty, is completely disrupting traditional R&D and production process and shows no signs of slowing down.
Rihanna, Fenty Beauty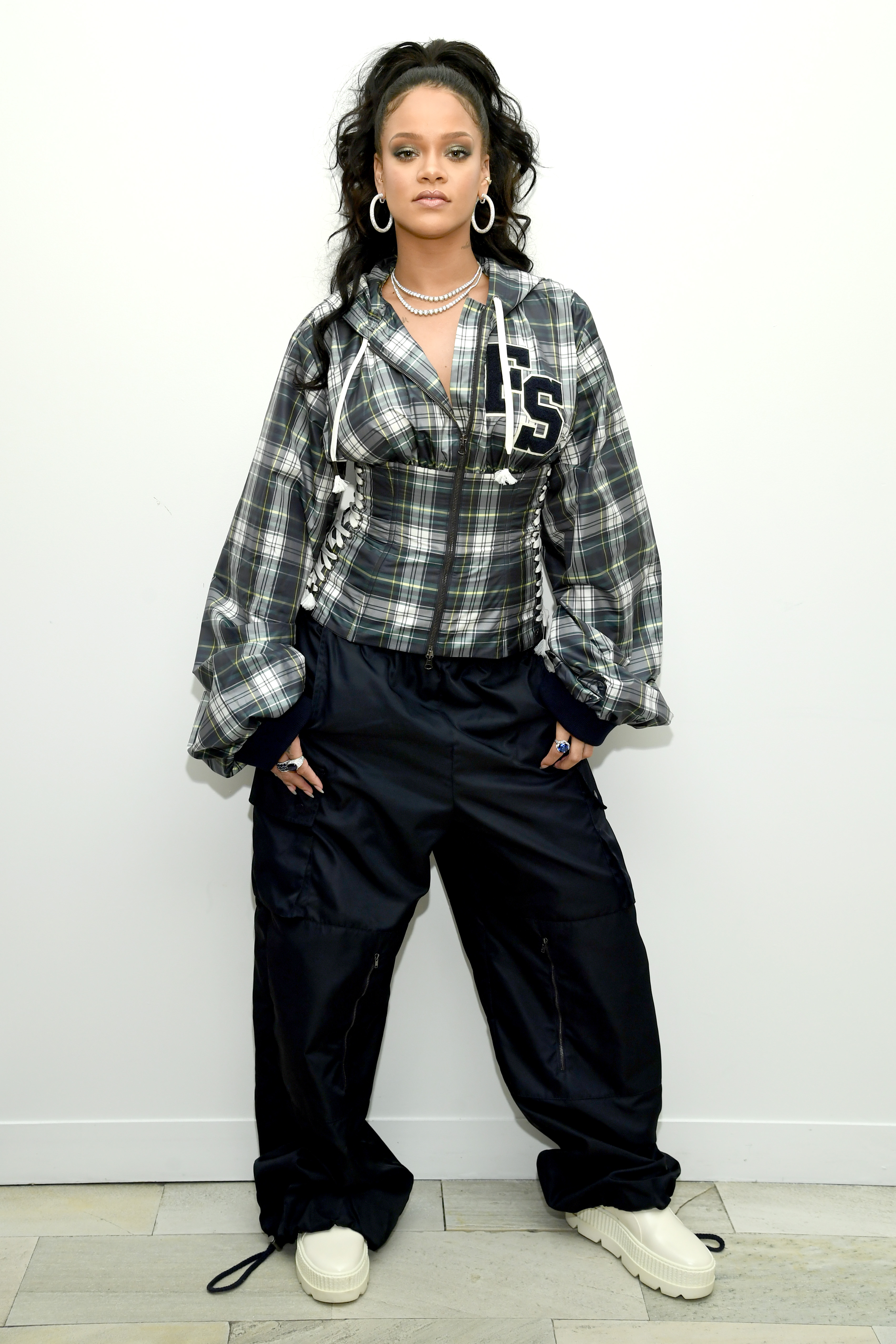 When Rihanna launched Fenty Beauty in September 2017, it certainly wasn't your standard-issue, phoned-in celebrity "helmed" makeup line. The unprecedentedly inclusive range, the outcome of a $10 million deal between the superstar and Kendo Brands, included an impressive 40 shades of Pro Filt'r Soft Matte Longwear Foundation (and 91 shades across various product types). Other highlights of the line are items RiRi personally loves and wanted to make her own version of—a universal lip gloss, for example. It's a remarkably expansive assortment of hues that are sorely missing in the beauty industry, as the very swift sales of the line's darker shades attest. Fenty Beauty has completely rejiggered what a beauty brand can and should be, regardless of celebrity involvement or selling power.
Natacha Ramsay-Levi, Chloé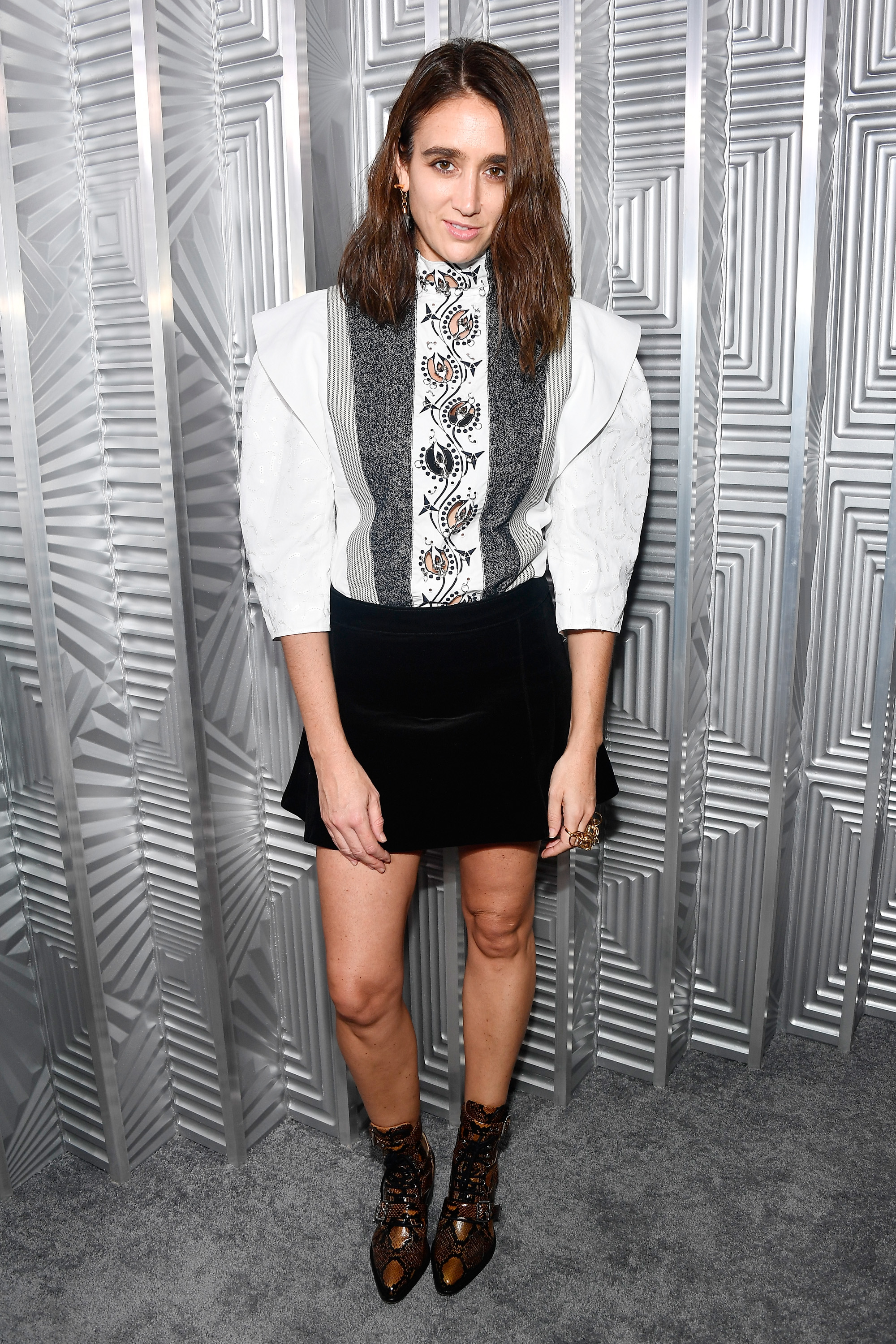 Tapped in March 2017 as Chloé's new creative director, Natacha Ramsay-Levi succeeded Clare Waight Keller, who had spent six rather successful years in the role. Ramsay-Levi trained under Nicolas Ghesquière's tutelage for a decade and a half, rising from intern at Balenciaga circa 2002 to right-hand woman (formal title: design director) at Balenciaga in 2011. The behind-the-scenes force then followed Ghesquière to Louis Vuitton in 2013, where she spent four years as the liaison between Ghesquière and the rest of the design team.
Creative director musical chairs has been the M.O. at venerable houses for the past few months, and Ramsay-Levi's move is an interesting shift among some of the most iconic French maisons. Only time will tell if Ramsay-Levi can bring Chloé back to its Phoebe Philo-era cult status, so keep an eye out on March 1, when she rolls out her second runway collection at Paris Fashion Week.
Aurora James, Brother Vellies
Aurora James, a Toronto native with Ghanaian roots is the force behind Brother Vellies, a shoes and accessories label that, over the past five years, has won over a chic set of fashion-crowd fans. James founded her brand with a laser-sharp focus on creating jobs for women in places like Kenya, Namibia, and South Africa. In fact, she used to take multiple trips annually to various African countries to personally oversee and tweak production, working alongside the female artisans she employs. The name Brother Vellies is derived from the traditional African desert boot, the velskoen (a.k.a. "vellies"), a modern version of which is a signature of James' brand. Brother Vellies has also become synonymous with whimsical, seriously chic, feather-plumed kicks.
James also became the first black woman to ever receive the coveted CFDA/Vogue Fashion Fund in 2015; more recently, the footwear maven has been exploring production in other parts of the world, such as Mexico. Brother Vellies is helping redefine ethical fashion, one pair of kicks at a time.
Ines Rau, Transgender Model
Transgender models like Hari Nef and Teddy Quinlivan have graced a slew of runways and campaigns in recent years, helping to truly broaden LGBTQ representation in the fashion industry. But French model Ines Rau broke new, slightly different ground in fall 2017, becoming the first transgender Playmate in Playboy's November/December 2017 issue. Rau had appeared in Playboy previously, in the magazine's May 2014 issue in a story about gender identity, dubbed "Evolution."
That first Playboy cameo proved pivotal to Rau's career: "I took that chance, and then I signed with an agency," she said in an interview with the title about the impact of her inaugural Playboy story. However, Playboy's first casting of transgender woman was actually back in 1981, when Caroline "Tula" Cossey, an extra in a James Bond flick, appeared in an issue, though she wasn't yet public about her transgender status at that point. Cossey also appeared in the publication a decade later, that time openly transgender.
There was some backlash on social media about Rau being featured, but Playboy stood by its decision. While opinions about Hugh Hefner's risqué lad mag are certainly, and rightfully, varied, this is nonetheless proof of further exposure and gradual acceptance of gender identity representation in media.
Campbell Addy, Nii Agency Founder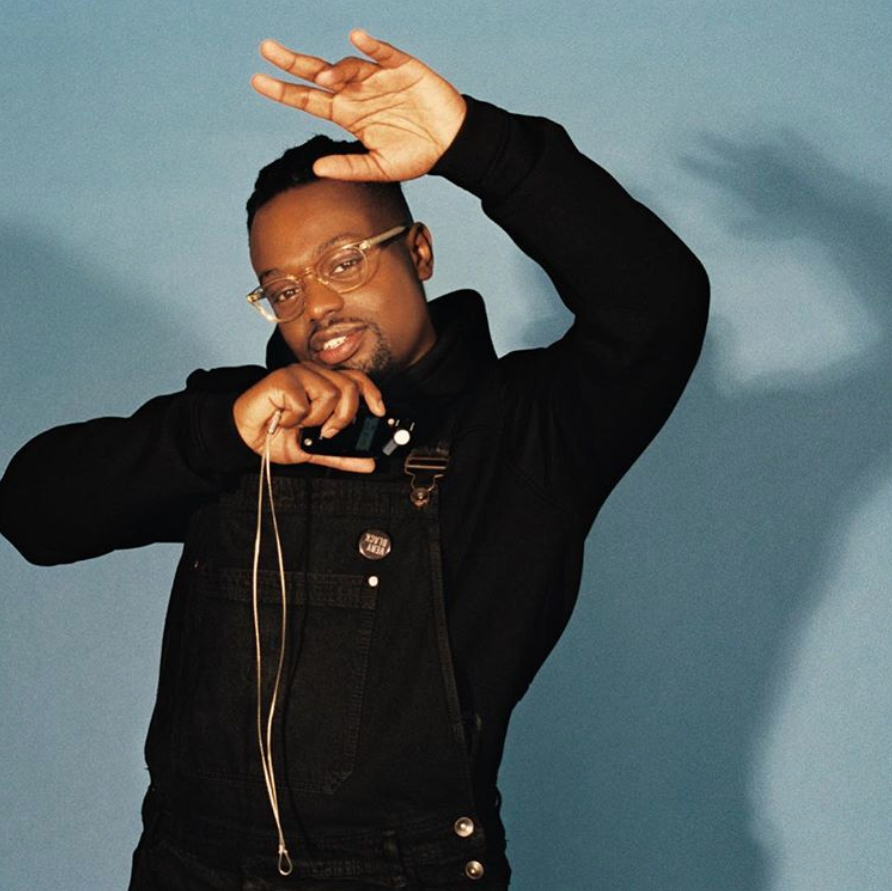 A young Central Saint Martins graduate and photographer, Campbell Addy has been instrumental in pushing for more diversity in model castings, particularly in the overlooked male modeling space. Addy created Nii Agency and an accompanying publication, Nii Journal, to represent, book and promote an inclusive roster of models, tapped by established brands like Marni as well as emerging talents like Molly Goddard and Charles Jeffrey. Hopefully, Addy's unique, inclusive approach will continue to drive diversity on the casting front. It certainly offers a template for future modeling agencies and is an example of how diversity can truly drive an agency's roster in a genuine, un-tokenistic way.
Vaquera, Design Collective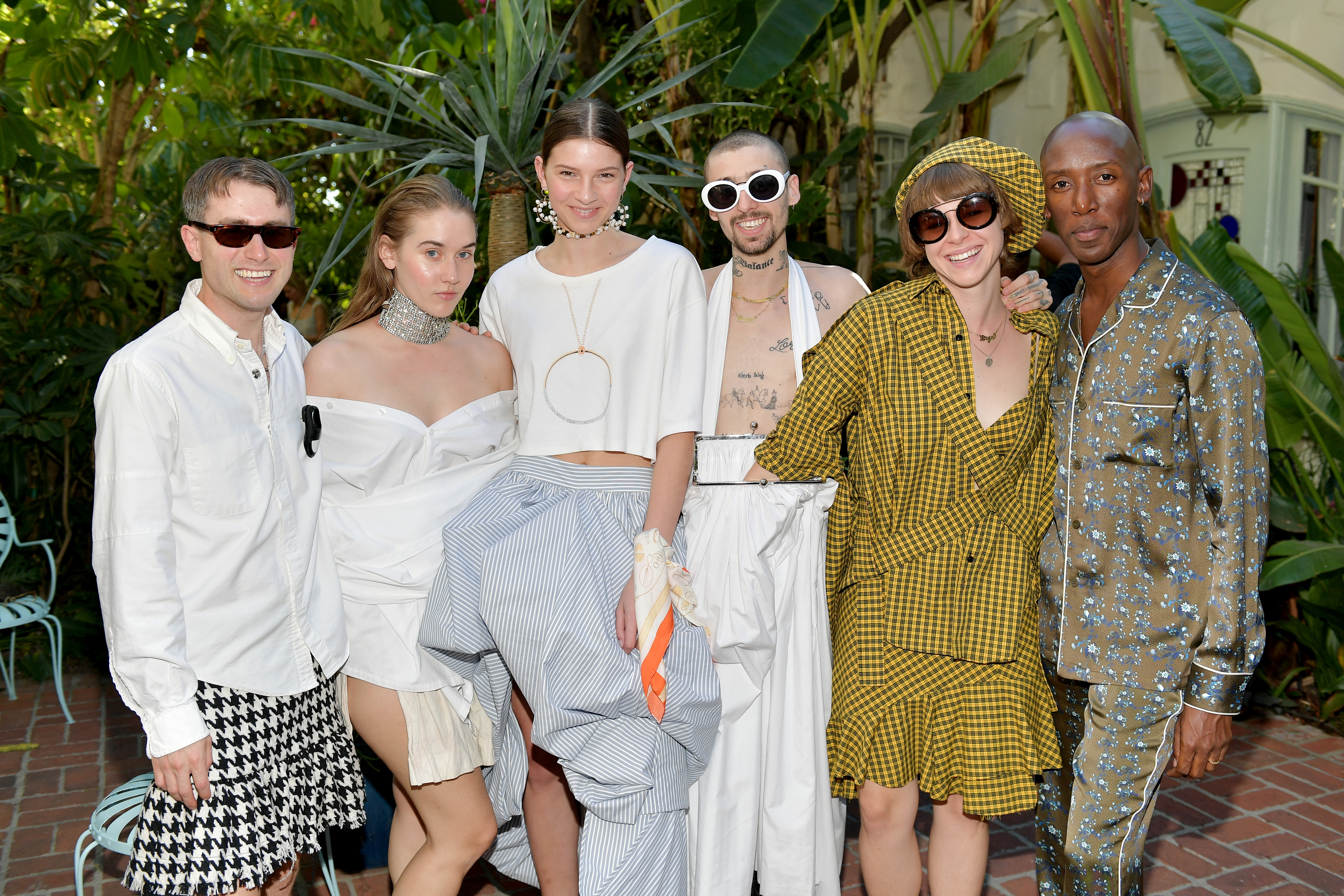 NYC label Vaquera, a design collective founded by Patric DiCaprio, Bryn Taubensee, Claire Sully, and David Moses in 2013, is equal parts performance art and underground, give-no-fucks indie fashion brand. The brand's origin story is certainly distinctive—DiCaprio, then a stylist, drunkenly and impulsively bought a sewing machine one night, and taught himself how to construct clothing via YouTube videos. Cool creatives like Petra Collins and Hari Nef are in the Vaquera fold and the brand's shows have cheekily tackled topics like income stratification in America, which was one of the inspirations for the brand's Fall 2017 show.
A couple of buzzy seasons in, the brand's following has expanded beyond their grungy art school roots to allure major fashion figures to their shows—it'll be interesting to see how Vaquera goes about evolving beyond its scrappy, screw-the-establishment start into a larger, more commercial endeavor. However, the collective has already garnered a nod from Anna Wintour, as they were finalists in the rigorous CFDA/Vogue Fashion Fund this past year.
Carl Rivera, Tictail Co-Founder and CEO
This Stockholm-founded, NYC-based startup is devoted to providing exposure, and an e-commerce platform, for indie designers, pushing for slow fashion and shopping that isn't "faceless." The e-comm site and "social marketplace" was launched in 2015; Tictail then opened a brick-and-mortar space permanently in NYC January 2016 after test-driving the brick-and-mortar setup with two holiday markets in the city in years prior. Co-founder Carl Rivera launched an ad agency at just 19 years old, long before Tictail's inception, and his innovative efforts in both the advertising and e-comm realms scored him a spot on Forbes' 30 Under 30 list. There's a strong discovery element that drives Tictail, which makes dozens of cool, tightly-curated under-the-radar designers from all over the world.