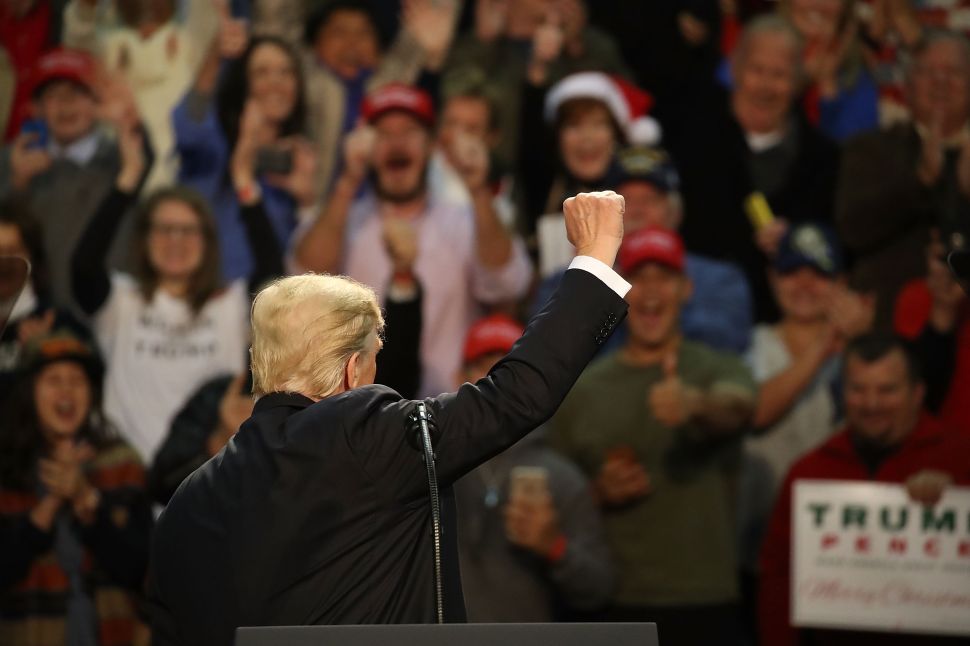 The Trump era has many experts warning of authoritarianism.
An influx of newly released political books—from former presidential speechwriter David Frum's Trumpocracy to Harvard professors Steven Levitsky and Daniel Ziblatt's How Democracies Die—argue President Donald Trump is subverting American democracy into an authoritarian state.
But another academic titan is challenging this narrative.
"In the United States, I don't think we should be terribly worried about authoritarianism in its literal form," Harvard professor Cass R. Sunstein told Observer. "I think that some responses to president Trump are genuinely hysterical by his political opponents. And I don't mean funny, I mean crazy. Those who think he's a fascist or leading America into something like contemporary Turkey is wildly excessive."
Sunstein's newest collection of essays on the subject, Can it Happen Here? Authoritarianism in America, features historical insight on the subject from experts in history, political science and psychology. While some pieces—such as an analysis on the origins of far-right populism co-authored by social psychologist Jonathan Haidt and behavioral economist Karen Stenner—warn against Trump's brand of nationalism, others question hysteria surrounding Trump's presidency.
"The goal was to get a diverse group of people who were unpredictable and knew something on the topic," said Sunstein. "This is not a book about President Trump, but it was inspired by thinking about the larger issue."
Trumpocracy and How Democracies Die warned against Trump's danger to democratic norms.
However, Sunstein referenced former President Richard Nixon as a political leader who "employed government apparatuses in a way that's not consistent with democratic norms," noting U.S. institutions today remain "robust" and "sufficient."
"The courts have not been hallowed out," explained the academic. "We have a strong independent judiciary. They have a number of Trump appointees, but Trump has not been appointing political hacks who are disrespectful of the constitutional tradition."
When asked about vacancies in key government agencies, Sunstein pointed toward the State Department as an example of "diminished diplomacy" rather than authoritarianism. Doubling down, he added the greatest threat to U.S. democracy comes from "relative indifference" to Russian interference in elections—a Soviet era campaign to weaken and "facilitate the collapse of the capitalist system."
"The fact that Trump has not been a vigorous responder to the Russian intervention is not ideal," said Sunstein. "The fact that he uses the same rhetorical strategy of putting people against each other doesn't threaten authoritarianism, but it does threaten a kind of division and internal opposition that's not in the national interest."