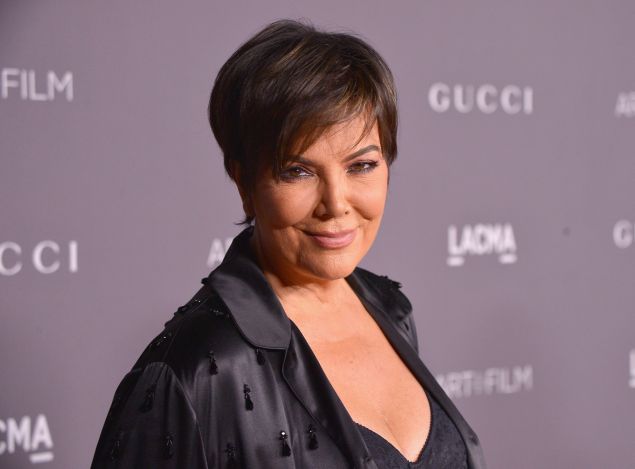 There was already plenty of excitement at the Super Bowl LII, culminating with the Philadelphia Eagles' win over the New England Patriots. There was the rather polarizing halftime show with Justin Timberlake, a very stressed (and later thrilled) Bradley Cooper, an Instagram that will stand the test of time, thanks to Selfie Kid, and of course plenty of famous names throughout the stadium, cheering on their respective teams—or just posting photos.
But not every celebrity was able to attend the frigid football championship game in Minnesota, which means there were countless Super Bowl parties to attend. Chrissy Teigen and John Legend, who are currently expecting their second child, hosted their own bash, though Teigen tweeted that she was rather unimpressed with the events transpiring this year.
Surely that changed, though, when Kris Jenner, in attendance at the party, had a rather clumsy moment. She took a tumble across the living room and broke a coffee table in doing so. Teigen dutifully documented the incident via Snapchat, laughing as she captured footage of Jenner and the damaged table, saying "If anyone's in the market for a slightly used table, the Kris Jenner actually just fell into it. Excuse me….it's customized."
"It's very, extremely valuable now," Jenner joked. "If anyone wants to make a bid on this, we're willing to let it go." So, any serious Kardashian-Jenner fans should get in touch with Teigen for the now-damaged table. Perhaps she'll try out Craigslist for the piece…though we sincerely doubt it.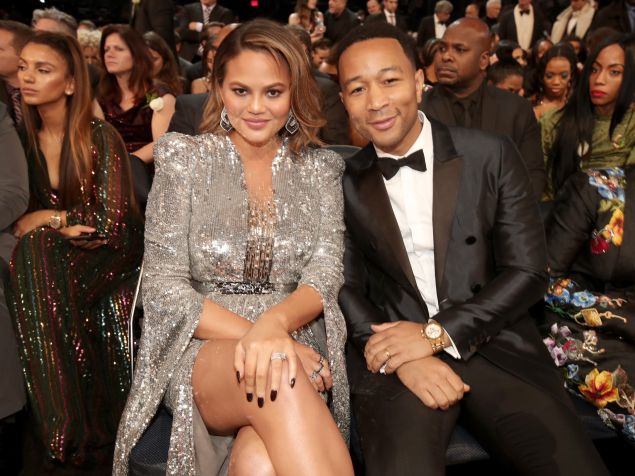 We already know Teigen and Legend have impeccable home décor taste—their Nolita apartment, which they sold in late 2016, was gorgeous, and they sold a lovely Hollywood Hills home back 2014, right around the time they bought their current residence. The couple, along with their daughter Luna, now reside in an 8,520-square-foot Beverly Hills home that they bought for $14.1 million, which once belonged to Rihanna.
Alas, the table wasn't the only damaged furnishing in the Teigen-Legend house—Teigen also shared a video of her couch, which looks like it was collateral damage in the fall, as it now has a bit of a makeup stain on it. But this is, after all, the Kardashian-Jenner matriarch, so it's expected she has a bit of a contour going on at all times.