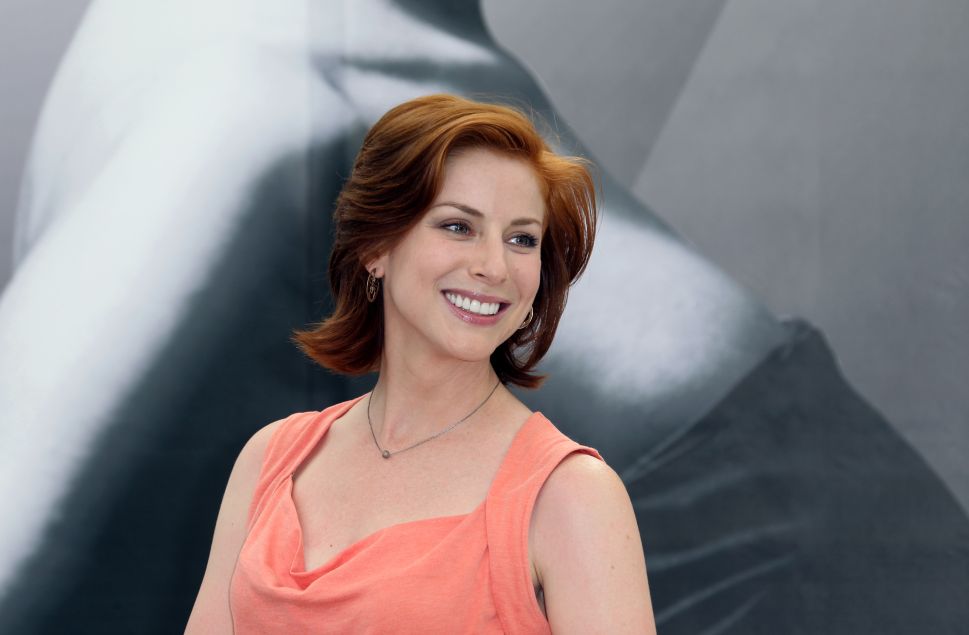 The hardest working ADA on Law and Order: SVU is running for Congress.
Actress Diane Neal—who played Assistant District Attorney Casey Novak for five complete seasons on the beloved police procedural—is shifting gears from investigating crime (not to mention, from acting in general): She is running for Congress in New York.
Neal, 41, took to Twitter on Tuesday to announce that she is launching an independent bid for New York's 19th congressional district seat, which includes the Catskills and Hudson Valley regions.
Upstate Rep. John Faso, a Republican, currently represents the district.
Her campaign slogan is: "Empathy & Reason Diane Neal for Congress."
Between Tuesday and Wednesday, Neal responded to questions about her political views and why she is running for the seat.
She said she is pro-choice, which she defines as doing or not doing "as one decides for oneself." She also expressed support for Planned Parenthood, calling it "important" for women's health, particularly in poorer and rural areas.
And she shot down a rumor that she was paid by the Republican Party to run, saying she has not received money or any form of support from any individuals or organizations. She also said she started fundraising on Tuesday night.
As for her political views, she says she has a range of opinions.
"I'm a little Libertarian, I'm a lot liberal, mostly progressive, but I have this amazing ability to be able to take really complicated policy and break it down into edible soundbites, which is something most progressive liberals cannot do," Neal told CNN.