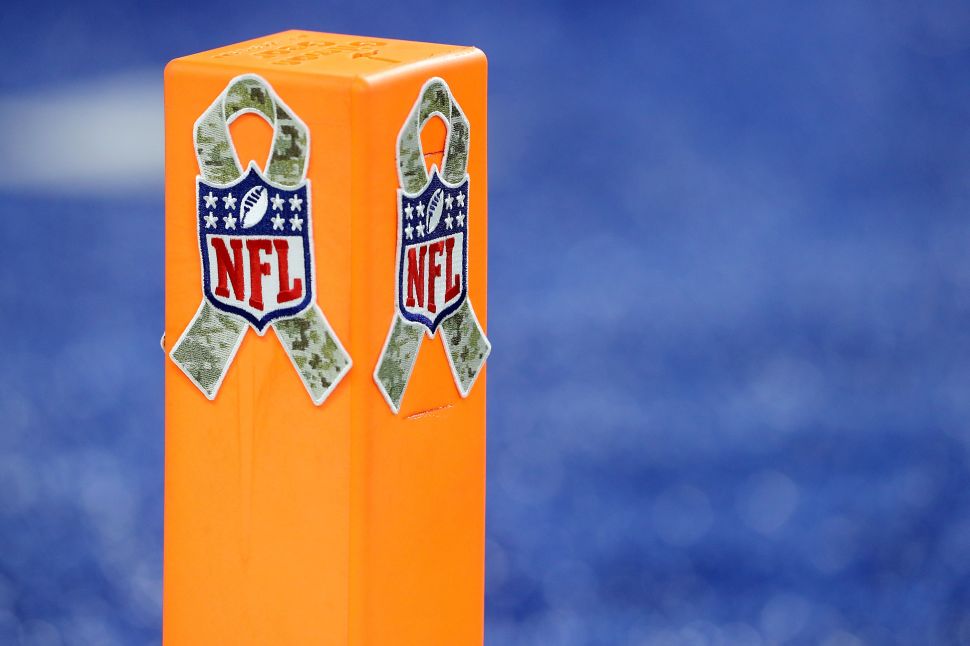 The current deal between NBC, Fox, CBS and the NFL runs through 2022 and sees the networks pay an annual average around $2 billion for the rights to broadcast pro football on Sundays. Yikes.
But given the two-year ratings skid the NFL is slogging through—viewership fell around nine percent this past season alone—there's been some chatter that perhaps the networks may not be as keen to shell out such enormous sums for a declining product.
Sure, Fox just paid more than $3 billion for Thursday Night Football, but could the Sunday platform be up for grabs?
CBS Chief Executive Leslie Moonves thinks so. He believes that cash-rich tech companies, such as Google's YouTube and Amazon, may enter the bidding war when the time comes.
Amazon had previously held the rights to partial Thursday Night Football broadcasting but did not make a major bid this year. As viewing habits continue to trend towards digital platforms, shacking up with a tech-streamer would enable the NFL to reach fans via online and mobile devices in addition to linear television.
Despite the declining ratings, football remains one of the most-watched offerings in the medium.
This past season's Sunday Night Football matchups averaged 18.2 million total viewers and an impressive 6.1 rating in the advertiser-friendly 18 to 49 demographic. Yes, the NFL embarrassingly blacked out the final SNF matchup of the season due to declining ratings, but the matchups still routinely won their timeslots.
"Obviously the tech players are going to be part of it," Moonves said yesterday at the Morgan Stanley Technology, Media & Telecom Conference in San Francisco, per Deadline.
Given the disparity in cost and ad revenue generated surrounding the NFL's TV rights—NBC earned "just" $909 million for the 2016 season of Sunday Night Football, while cable channel ESPN made a paltry $285 million for Monday Night Football—it's entirely possible that broadcast bands together when renegotiating the contract in 2022 for cheaper pricetags.
If so, the NFL could look for supplemental revenue streams via streaming broadcasts. That's a win for fans who may have cut the cord and do not have access to traditional cable packages.
Moonves explained that CBS bowed out of the TNF bidding because it became too expensive. At $660 million per season, we can see how. Fox, meanwhile, was expected to make a splashy move as the company retains its sports and news divisions while selling off its entertainment assets to Disney.
For the 2018 NFL season, Sunday afternoon football will be available to watch on Fox and CBS, Sunday Night Football will air on NBC, Monday Night Football can be seen on ESPN and Thursday Night Football will now air on Fox.