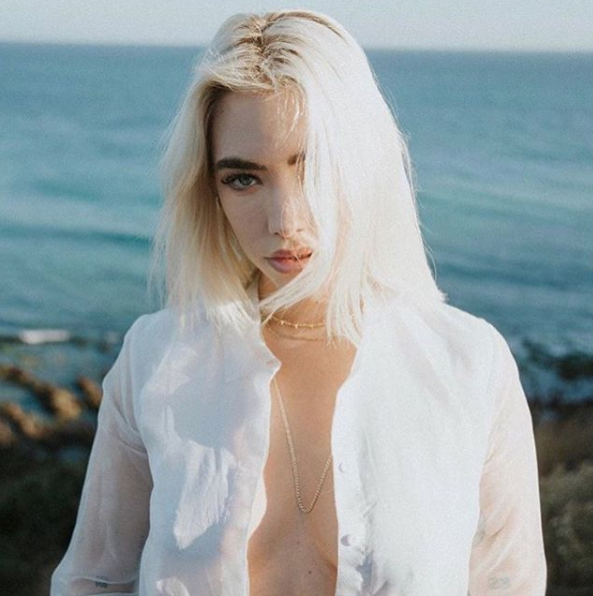 Have you ever wanted a little something more when you go to the beauty shop? After all, talking to a manicurist can feel like therapy and getting a haircut can put you in a meditative trance. But if you want to take both your beauty game and wellness obsession one step further, try GBY (Go Blush Yourself) Beauty in L.A. Kylie Jenner, Selena Gomez and a whole bevy of Insta-girls are already fans, and they have the social media presence to prove it, with plenty of millennial pink and crystals—which also happens to be the décor of the salon.
GBY offers metaphysical healing, lash extensions and tooth gems, alongside spray tans, waxing and microblading. Observer sat down with founder Kendra Studdert, at their Silver Lake location (there's also a studio in West Hollywood), to talk about what inspired tooth gems, who's getting them and why they support women-owned businesses.
"We like to keep things local and we love to support women business owners. We like to support small brands, I think it's super important," Studdert explained. Their shop currently carries Boy Smells candles, Muse Bath Apothecary crystals and K-beauty caviar masks. GBY is now getting into product development for a line of their own, including brow powders and brow gels. They already make Lash Splash, formulated to clean lash extensions.
And they are definitely pros when it comes to lashes. Their Metaphysical Healing and Lashes package is described as two parts therapy, one part beauty treatment. It involves 45 minutes of crystal therapy and Reiki followed by a full set of lash extensions. The session ends with a short tarot card reading. Or, there's always a tooth gem.
Studdert and her co-founder Courtney Casgraux first saw tooth gems when they visited New Orleans while doing a photography project with Vice. "We asked around and they showed us a tattoo shop that did them," Studdert told Observer.
She decided to get one and record the process. "I had an iridescent crystal. It was really big but I really, really loved it. The next day we were flying home and at the airport, I ordered all of the kit supplies. The day we opened, the next day for GBY Silverlake, we were doing tooth gems."
Tooth gems are one of the most popular services they offer, with many opting for gold gems or Swarovski crystals, and others requesting custom designs. "We take it to our jeweler and they make a mold in silver or 24 karat gold. Then we apply it to your teeth and it takes five minutes," Studdert said.
While the application process might be short, the gems last for anywhere from two months to two years, so it's more of a commitment than lash extensions and even a bit of Reiki. GBY uses the same composite a dentist uses for braces, so the gems have to be buffed off professionally.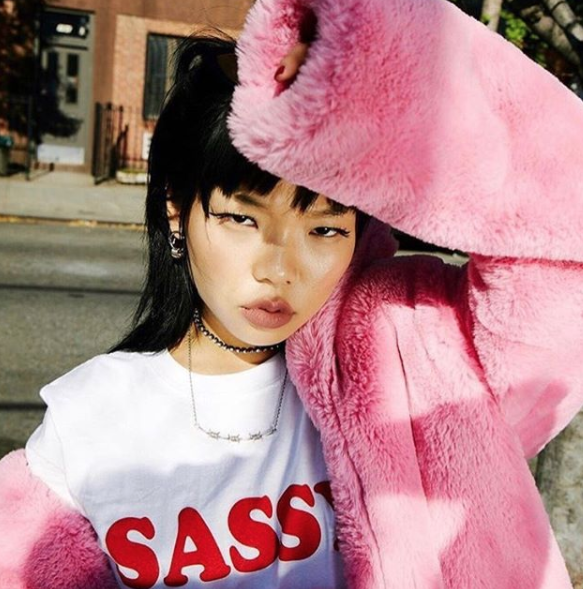 Custom tooth gem designs range from a delete trash can phone symbol to initials, but the most popular gold options are dollar signs, hearts and stars. "They are so small and delicate, maybe you'll notice at first that there's something on your tooth, but after the first day, you don't notice anything," she promised.
And while you might think Instagram influencers are the only ones to opt for the gems, you'd be wrong. "We had a group of very conservative moms from Orange County who took a trip to L.A. and all got tooth gems. They were concerned their kids were going to make fun of them and their husbands would be so mad, but they looked amazing," Studdert said of one of the first groups to request them.
O.C. moms aren't the only ones reliving the '90s beauty craze. Cara Delevingne, Hailey Baldwin, Halsey, Adwoa Aboah and Pink have all been spotted sporting a little sparkle on their pearly whites.