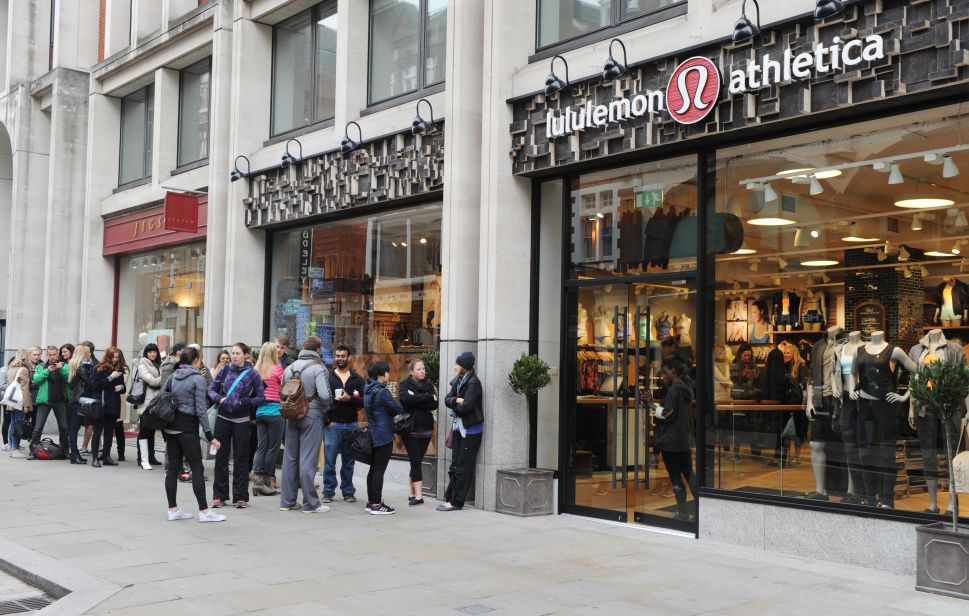 Lululemon Athletica Inc. is cutting all ties with CEO Laurent Potdevin, the company announced on Monday, saying Potdevin "fell short of the company's standards of conduct."
"Lululemon expects all employees to exemplify the highest levels of integrity and respect for one another, and Mr. Potdevin fell short of these standards of conduct," the company said in a statement.
Potdevin also resigned from the company board.
The company has immediately started the search for a replacement. In the interim, current board chairman Glenn Murphy will assume Potdevin's responsibilities.
While the detailed reason for his resignation isn't yet clear, he apparently has negotiated quite a handsome "divorce bill" with Lululemon. According to a company filing with the SEC on Monday, Potdevin will receive $5 million in severance pay, consisting of a cash lump sum of $3.35 million and $1.65 million over a period of 18 months in monthly installments.
For comparison, Potdevin's total pay in 2016 was $6.56 million ($1.1 million in base salary and the rest in bonuses), according to a company filing.
In Monday's announcement, Potdevin's temporary successor Murphy stressed the importance of company culture.
"Culture is at the core of Lululemon, and it is the responsibility of leaders to set the right tone in our organization. Protecting the organization's culture is one of the board's most important duties," he said.
Ironically, culture has been at the very center of conflict in Lululemon's C-suite, driving away key executives.
Christine Day, Potdevin's predecessor, resigned in 2013 after five years with the company, citing personal reasons. It was believed at the time that Day's resignation was triggered by a massive recall of yoga pants earlier in the year that had put a painful dent in Lululemon's profit. (Lululemon recalled 17 percent of yoga pants on the market after customers complained that they were too sheer.)
However, when Day spoke up about the resignation a year later, she said it was a disagreement with Lululemon's founder Chip Wilson over the company's future that had led to her departure.
Potdevin joined Lululemon in 2014 from TOMS shoes. While the company grew steadily under his reign, his relationship with Wilson was not as friendly as that of a typical founder-CEO pair.
In a letter to shareholders in 2016, Wilson expressed concerns over Lululemon's "lack of urgency," saying it had "lost its way" in the athletic apparel industry and fallen behind competitors like Under Armour and Nike.
Potdevin, however, focused less on direct competition, but instead on building a differentiated brand identity through product innovations.
"It's an emotionally charged brand," he told CNBC in 2016. "It's really the craftsmanship, the construction and the raw material we use that differentiate us."
Wilson himself resigned as chairman in 2015 after suggesting in a Bloomberg TV interview that some women's bodies were not made for Lululemon's clothing.