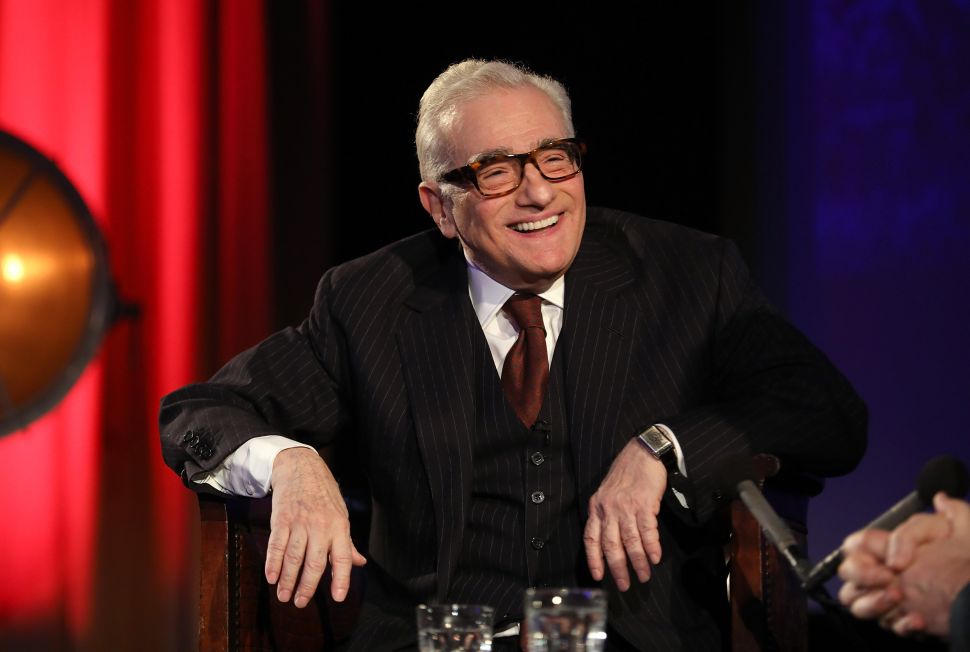 We all know that Netflix has the deepest of pockets and absolutely zero reluctance to reach into them. That's what happens when your company hits a $100 billion market cap for the first time, and it pledges $8 billion alone on content for the year.
We've already seen this "screw it, I'll buy" mentality manifest itself into the elaborately expensive A Series of Unfortunate Events, the $90 million Will Smith-led Bright and however much it must've cost to make Altered Carbon happen (best guess: a lot).
But the ballooning budget of Martin Scorsese's gangster pic The Irishman may be the best use of Netflix's resources thus far.
A new report from Deadline puts The Irishman, which was originally supposed to cost $100 million, "in the $140M range (and climbing)."
Scorsese is said to be taking home a significantly bigger payday than normal, anywhere between $10 million and upwards of $15 million. The movie—which stars Robert De Niro, Al Pacino, a previously retired Joe Pesci and other big names—will rely heavily on special effects to de-age the actors as the story plays out in two different timelines, which is upping the budget.
The streamer's tendency to throw money at splashy projects has resulted in a handful of wins and some very costly losses (anyone remember Marco Polo?). The lavish spending has resulted in a considerable and growing long-term debt for the streamer that will rear its ugly head into the day-to-day business eventually.
But this particular expenditure, wild as it may be, makes sense.
Netflix was nominated for eight total Academy Awards this year, with Mudbound leading the way at four. But the streamer wants to be more than just an also-ran, it wants to be a contender. Given Scorsese's track record and the amount of talent involved in The Irishman, this very well may be the company's first shot.
Taking a big picture view, Netflix seems to be on the precipice of something substantial with its film department.
Bright was nothing short of terrible but showed audiences that the streamer could drop a Hollywood-level blockbuster. The movie racked up 11 million views within the first three days of its release, according to Nielsen data.
The Cloverfield Paradox was similarly bad (but in a fun way), yet disrupted the natural flow of an entrenched linear television tradition when it stole attention away from NBC's post-Super Bowl timeslot. Both movies support the streamer's growing reputation as a dumping ground for Hollywood's troubled films, but if The Irishman emerges as a serious awards threat, the narrative is immediately flipped.
The Irishman is based on Charles Brandt's book I Heard You Paint Houses, which follows Frank Sheeran, a union official with mafia ties who claimed to be involved with the murder of Teamster boss Jimmy Hoffa (played by Pacino) and countless others.
Hulu beat Netflix to the punch as the first streamer to win a Best Drama Emmy and Golden Globe thanks to The Handmaid's Tale. How valuable would it be for Netflix to win streaming's first-ever Best Picture statue at the Oscars?