There's a new fab four—and it's definitely not a boy band.
Prince Harry, Meghan Markle, Prince William and Kate Middleton took the stage together for the first time ever and were far more candid than usual. Markle discussed her feminist pursuits during the official royal appearance, while Prince Harry and Prince William admitted they have plenty of disagreements when working together.
The London event was part of the first annual Royal Foundation Forum and it was where Markle disclosed the causes she plans on tackling after her wedding. The event's theme was "Making a Difference Together," and was meant to showcase programs run or initiated by The Royal Foundation, which Markle will soon be very much a part of.
"We're pretty tied up with planning a wedding at the moment," Prince Harry joked, before adding that "we're really looking forward to working as a pair and as a four going forward, to make as much of a difference as we can."
It appears Markle is gearing up to use her public role to support women's rights. "When speaking about girl's empowerment…you'll often hear people say, 'You're helping women find their voices.' And I fundamentally disagree with that because women don't need to find their voice, they have a voice. They need to be encouraged to use it," the former actress passionately explained.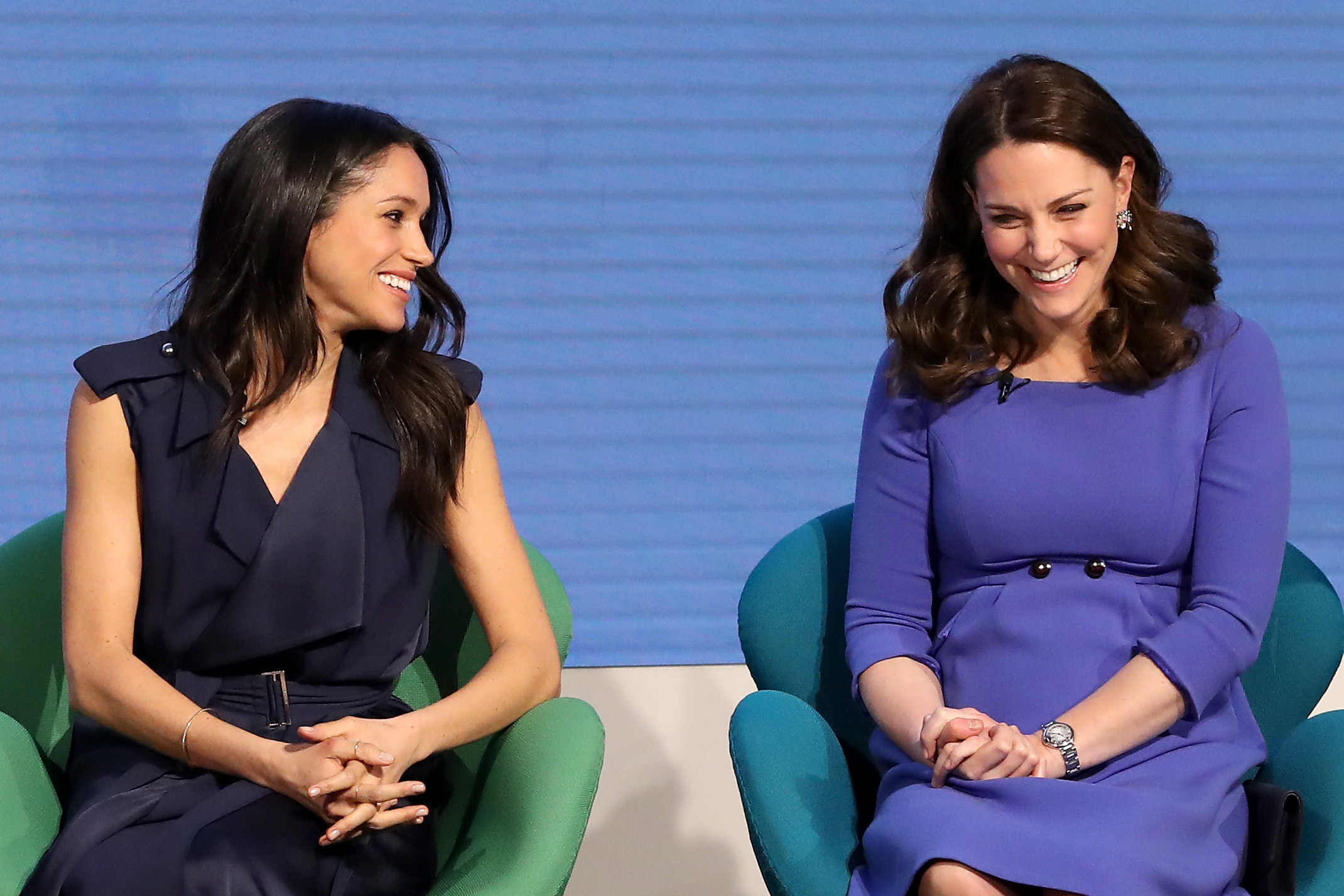 "I think right now in the climate we're seeing with so many campaigns, with #MeToo, with Time's Up, there's no better time then to really continue to shine a light on women feeling empowered and people really helping support them," Markle announced. The Suits star hasn't been reserved about breaking away from the rigid rules set by the royal family. While Kate Middleton is technically unable to weigh in on political movements, Markle has no qualms about speaking up. Her statements also fueled the recent rumor that she was the secret blogger behind The Working Actress, an erstwhile Gossip Girl-style site that discussed sexism in the entertainment industry.
When asked if they have disagreements as a family, all four laughed, with Prince William answering with a resounding "Oh yes." Prince Harry made sure to explain that they're "healthy disagreements." The foursome didn't reveal what their last disagreement was (perhaps it had something to do with Prince William's motorcycle riding), but Prince Harry said, "We've all got that same passion to make a difference, but different opinions, and I think those opinions work really, really well. Working as [a] family does have its challenges of course. We're stuck together for the rest of our lives."
And like royal etiquette expert, Myka Meier predicted late last year, Markle's princess lessons have paid off. Her mannerisms mirrored Kate Middleton, showing off the "Duchess Slant," a regal posture coined by Meier and embraced globally. While Markle's ensemble, blowout and politely clasped hands reflected the poise of the Duchess of Cambridge, her words did not. Markle isn't even married into the royal family just yet, but she's already proven she's going to tackle topics that were previously taboo, especially in Kensington Palace.