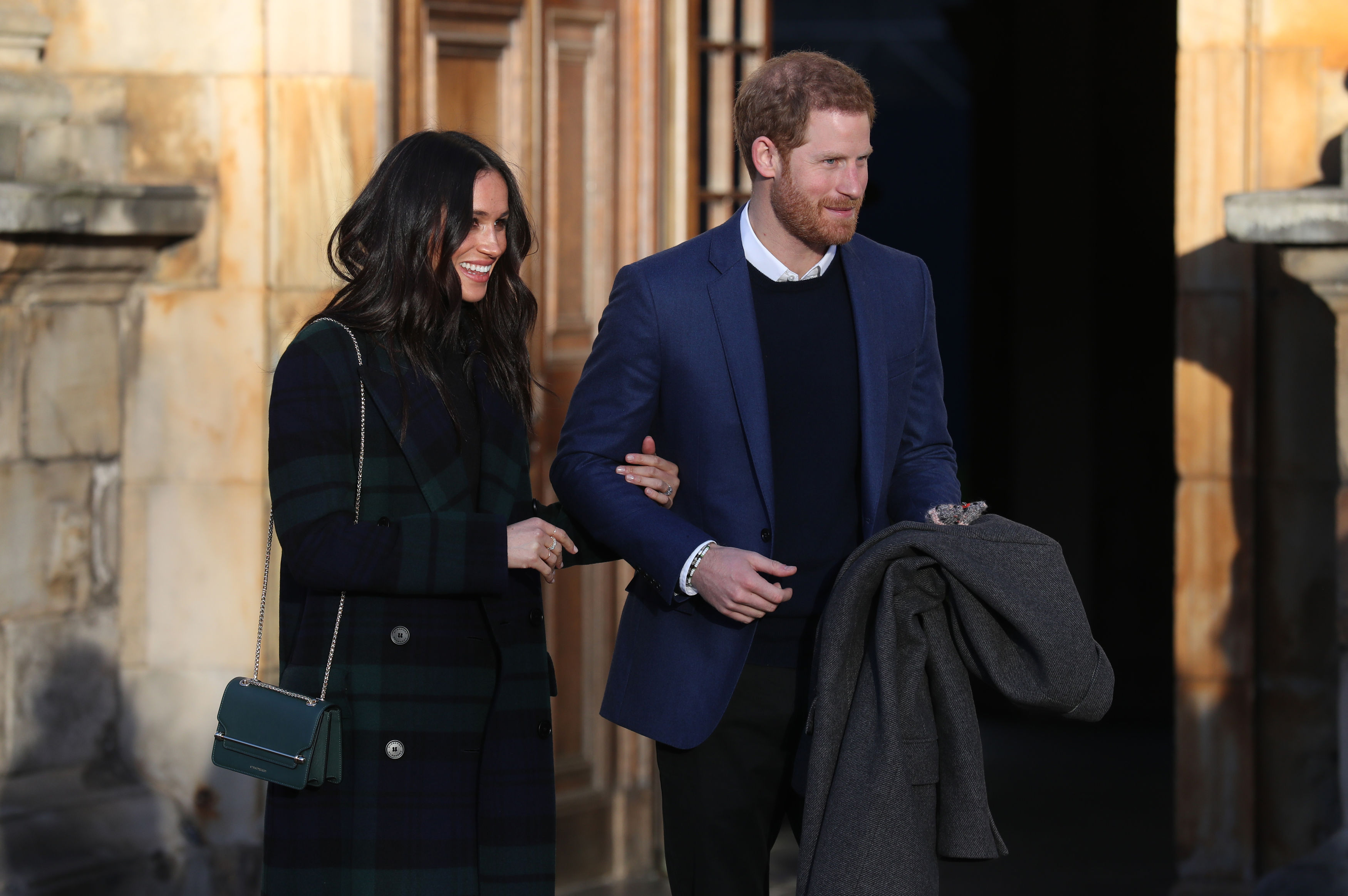 Since her engagement to Prince Harry, Meghan Markle has developed her own royal style and so far, it's nothing like Kate Middleton's. But on a trip to Scotland, Markle ditched her now signature messy bun and twinned with the Duchess of Cambridge—and a small horse with a bad reputation.
Prince Harry and Markle visited Edinburgh Castle and met with screaming fans. They were also greeted by the Royal Regiment of Scotland's mascot, a Shetland pony named Cruachan IV, who just so happened to wear an ensemble that matched Markle's Black Watch coat. For the uninitiated, Black Watch is a specific plaid, in hues of navy, forest green and black, that is typically associated with Scotland.
The infamous Cruachan, who nipped at Prince Harry and Markle, was last spotted with Queen Elizabeth when he tried to eat her flowers. While the Queen gently scolded him, he's lucky that she loves horses. In fact, at 91, she's still riding.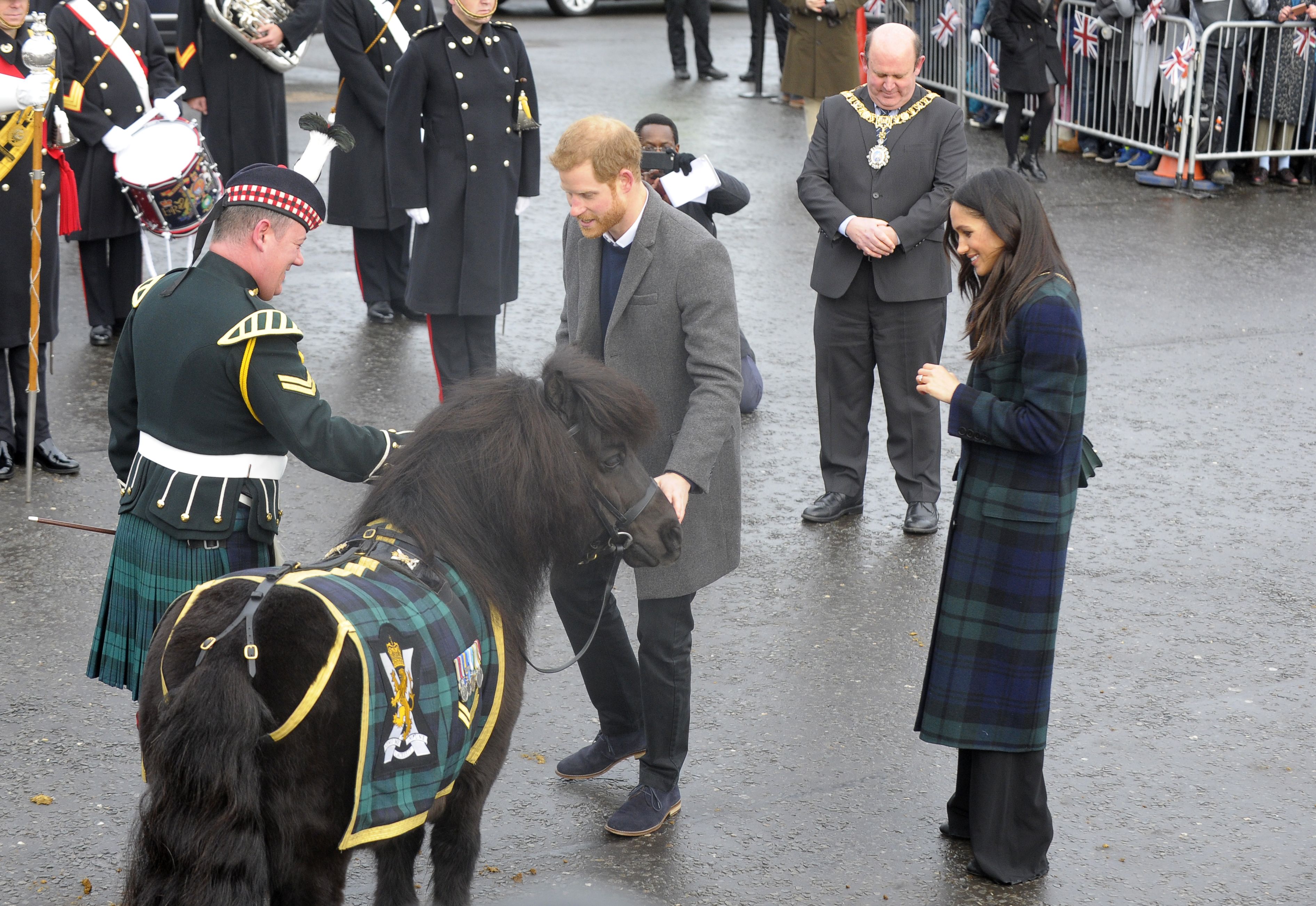 If you're hoping to look like Markle (and Cruachan), her tartan Burberry coat, which she paired with Veronica Beard pants and a Strathberry handbag, is still available for $2,895. Or, you could always channel your inner Kate Middleton and opt for her Alexander McQueen plaid coat, which is one of her favorites. She wore the Black Watch coat for Christmas Day in 2013.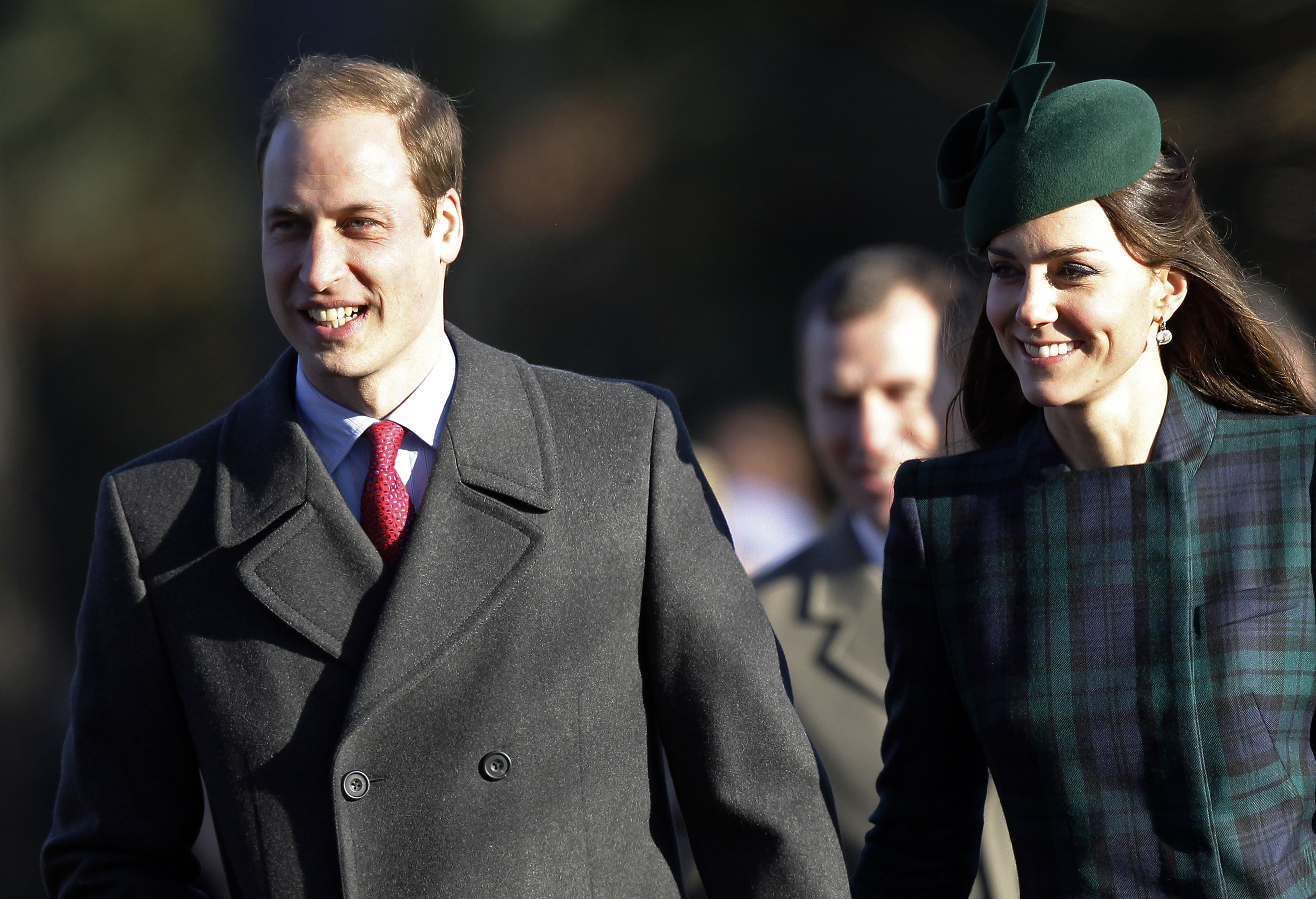 According to BBC News, the Prince Harry and Markle also paid a visit to Social Bite in the city center, a chain of cafes that employs and serves the homeless. There, they chatted with staff and diners about how the restaurant has helped them overcome homelessness.
This Scotland trip is one stop during a long agenda of official appearances for the couple+, which is why Prince Harry's cousin Princess Eugenie had to postpone her wedding. Luckily, Prince Harry's wedding plans are already set.