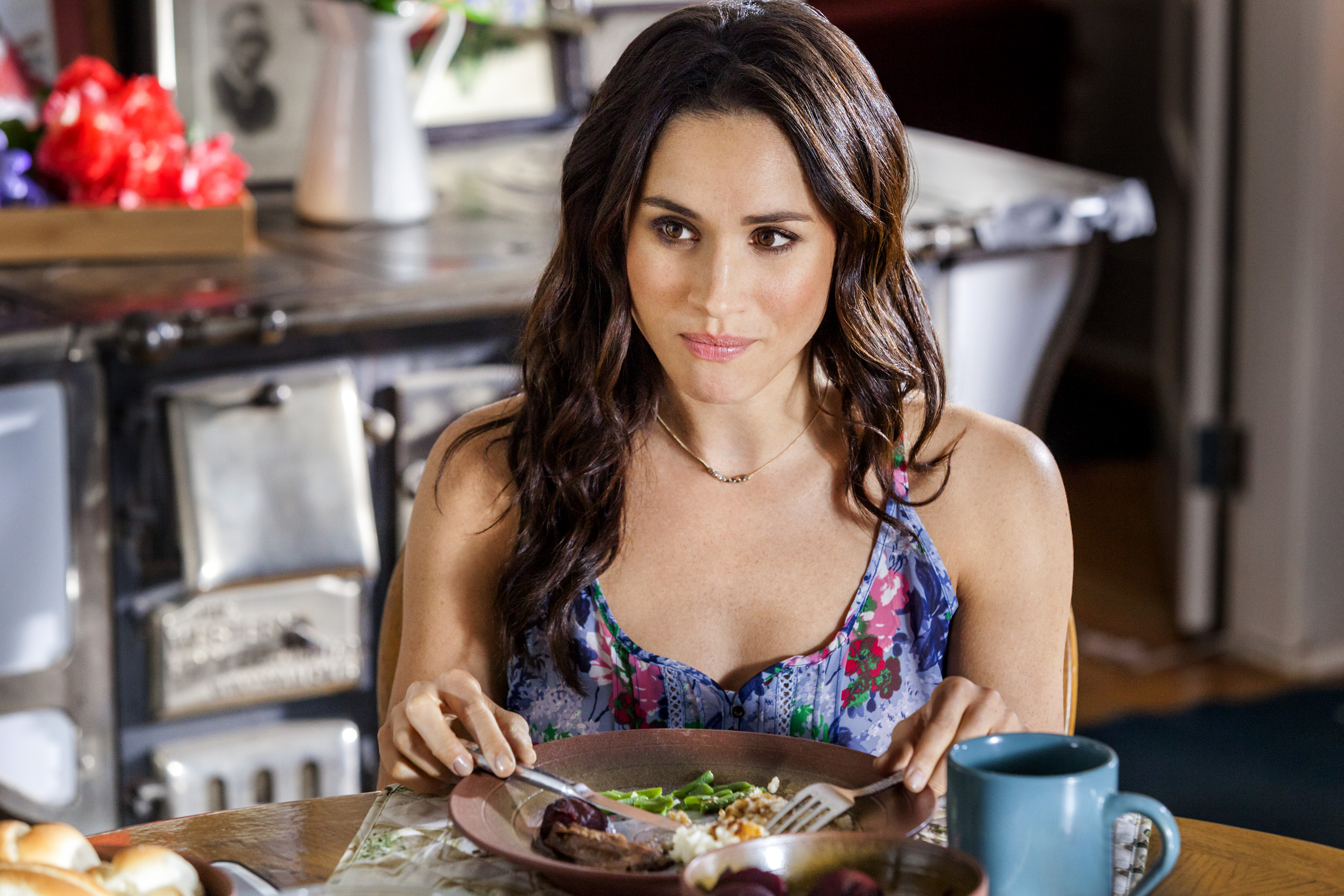 It's no secret that before Meghan Markle was a potential princess, she was a bonafide basic lifestyle blogger. While Prince Harry was kissing babies and hobnobbing with celebrities, Markle was penning odes to avocado toast and dutifully promoting her content on Instagram, like any good influencer. But it's rumored that her pre-Suits days involved a far more scandalous foray into blogging than her now-defunct site, The Tig.
The Daily Mail believes Markle is the anonymous actress behind the erstwhile blog, The Working Actress, which was active between 2010 and 2012. When the blog first launched, Markle had a few underwhelming acting credits under her belt, including appearances on CSI: NY and Miami, in addition to starring in a TV movie called Deceit, but she had yet to film her recently regrettable Hallmark movies. As it happens, Suits began filming in 2011 and The Working Actress blog shut down in 2012, due to the incognito author getting a role on a new TV series.
There's no hard evidence that Markle is linked to the blog, aside from the British tabloid guaranteeing their California sources are "impeccable," but there are a few coincidences that could tie the future royal to this anonymous site. For example, the wording used on The Tig is suspiciously similar to the favorite sayings of The Working Actress. And the timing for certain stories on the blog lines up with Markle's IMDB page, like the anecdote about working with Donald Sutherland on Horrible Bosses in 2011.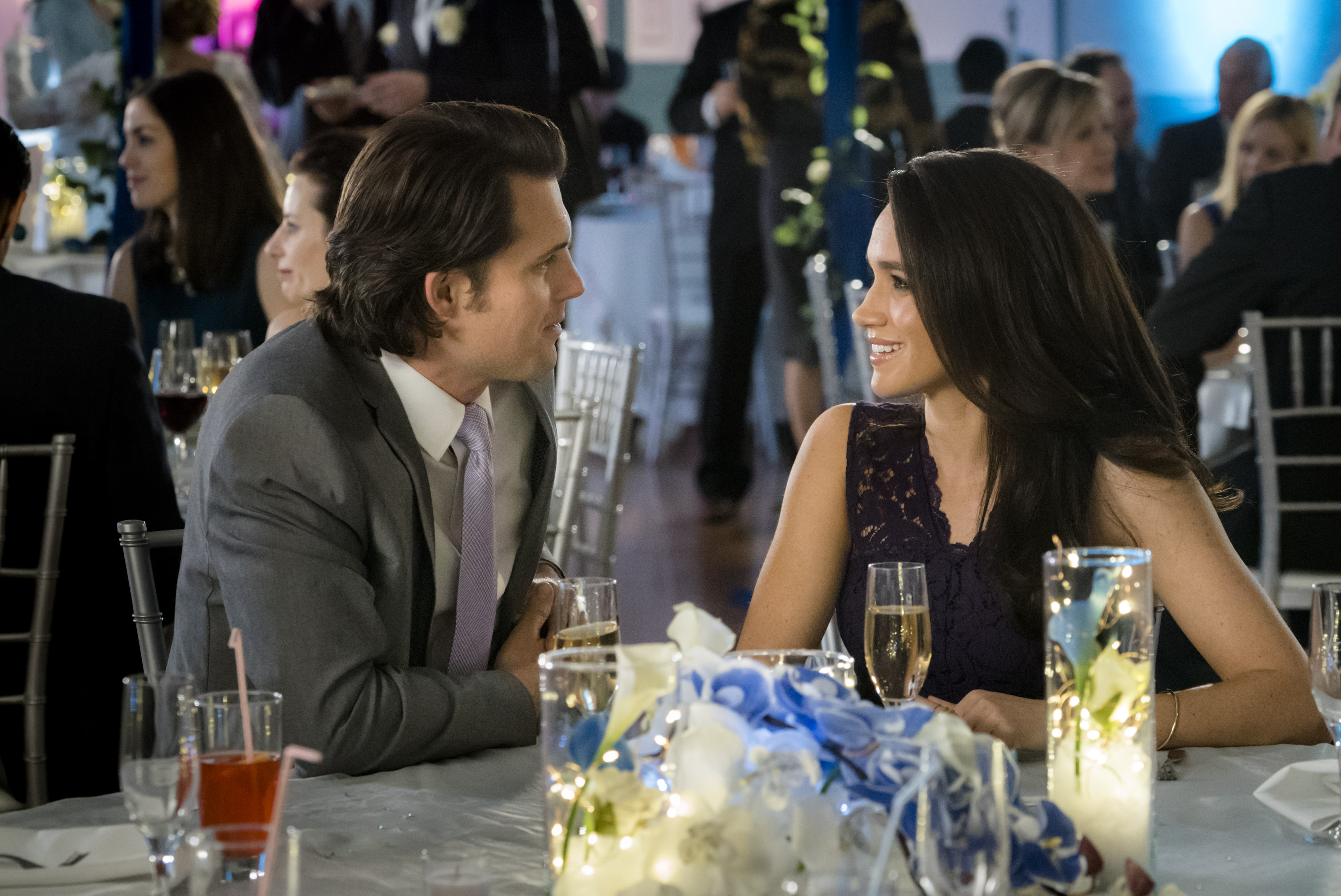 It's not exactly Sex and the City material, but it's a bit juicier than the vacation tips she dispensed on The Tig. And if Markle was the voice behind the blog, it boosts her current philanthropic endeavors, which include inspiring young women. Many of the blog posts actually focused on helping young actresses successfully navigate Hollywood, which she was familiar with since she grew up on the set of Married…with Children, where her father was the lighting director.
In a pre-Weinstein world, it makes sense the writings were anonymous, with references to the sexism she faced on set. "As a guest star, I feel you have to kind of suck it up. They toss in a kissing scene for no apparent reason, they change your outfit from jeans to a dress the size of a loincloth," the anonymous actress wrote, going on to explain that she had to borrow money and kiss actors with "smelly breath" for her shot at stardom. Other posts described her daily hustle, which she described as humbling, grueling and "sometimes mind-numbing." She also discussed sobbing in bed with a bottle of wine and box of cookies, which sounds like the habit of millennial women everywhere…although Markle has expressed having a sweet tooth in past interviews.
Kensington Palace has yet to weigh in on the possibility that Markle penned the expletive-laden blog posts (one tweet promoting the site read "Come and read about sex. Lots of sex!"), and it's almost certain they never will. The palace hasn't spoken out about other controversies surrounding her, including her messy relationship with her evil step-sister and the tell-all show her producer ex-husband is scripting about their life together. The only time Kensington Palace released an official press release in her honor, other than the engagement announcement, was when she first started seeing Prince Harry. It was their way of going Facebook official.
If Markle is the Gossip Girl behind the site, one can only hope that she'll one day share her time in the royal family with the rest of the world with an equally scathing (and anonymous) memoir. Everyone is clamoring to know if Prince Harry has really left his party boy ways behind, if Kate Middleton ever ditches her fascinator and why Prince William didn't opt to shave his entire head.
Would it really be all that shocking if Markle was revealed to be the secret blogger? After all, no one expected Dan Humphrey…