Declining sales and customer loyalty have led department stores back to the drawing board, but the independent retail experience has forged on. Here, we've highlighted four new menswear shops you'll want to visit during your spring wardrobe update.
After a stint in the West Village, prepwear staple J.Press has returned home to the corner of 44th Street and Vanderbilt Avenue, where the brand's first boutique was located among the haunts of Ivy Leaguers and advertising bigwigs. Positioned at the base of The Yale Club, and just a stone's throw from Grand Central Terminal, this flagship outpost includes some notable design updates thanks to famed Japanese architect Toshiko Mori, who outfitted the space with bulb-less OLED lighting and matte walnut shelving. Together, these modern elements make for a clean slate in which the go-to-hell pants, pastel shirts and signature Shaggy Dog sweaters can shine.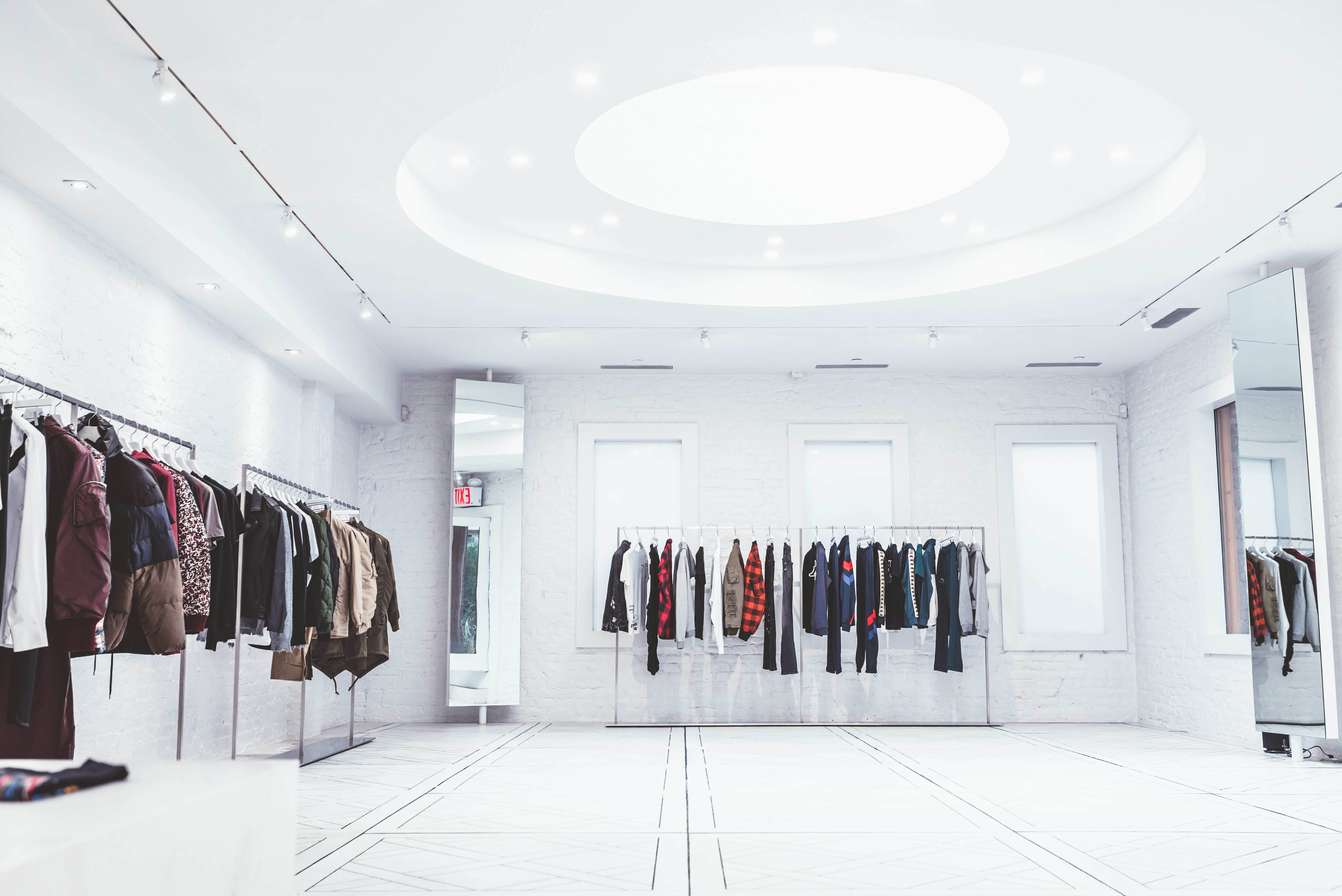 While it's one of only a few stores in New York City that can boast its own private courtyard, REIGN is also considered one of the only shopping destinations willing to take on Goliath retailer KITH, which has dominated the streetwear market with three shops that attract hoards of shoppers. REIGN is slightly more understated, offering a tight selection of rare, globally sourced pieces from the likes of Rick Owens, Issey Miyake, Maharishi and Stone Island, all presided over by Santino LoConte, who also counts footwear giant PONY, A$AP Ferg's TrapLord, and Australian retailer Lessons among his side hustles.
"REIGN started as a passion project of mine," LoConte told Observer. "The goal here is to combine under the radar, up-and-coming, and specific, more established brands, all in a highly curated menswear boutique style assortment."
After trying their hand at brick and mortar retail last summer, with a pop-up shop on Prince Street, Drake's planted their permanent roots on the corner of Crosby and Broome Streets, where other menswear meccas like Snow Peak, Bonobos, Saturdays NYC and Fellow Barber can be found. Inside the 1,000-square-foot shop, shoppers will find a variety of classic accessories and more modern ready-to-wear pieces from Creative Director, Michael Hill. Also among the standout items (and sadly not up for sale) is the tie case, a relic from The Museum of Natural History in London, which anchors the shop floor.
Relative newcomer Thom Sweeney's expansion has continued across the pond with a newly-opened boutique. Located in the heart of SoHo, customers can be outfitted from head-to-toe in the brand's wares that range from entirely bespoke suiting to hand-crafted ties and pocket squares.
"We're catering to those in New York who are looking for timeless," co-founder Thom Whiddett told Observer. "There's not one demographic we focus on, rather anyone who appreciates quality staples that are never in or out of fashion." It's all laid out in a clubhouse atmosphere similar to their storefronts in London's Mayfair neighborhood and, with that in mind, cutting rooms and fitting areas are positioned alongside a living room space and full bar, making your shopping experience a breeze—albeit a potentially tipsy one—giving "shop till you drop" a whole new meaning.