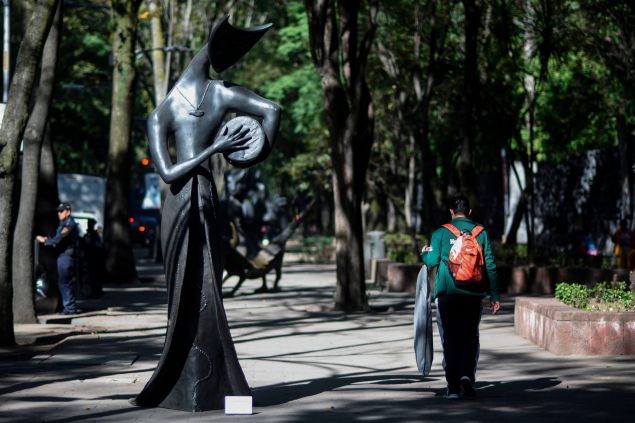 Mexico City has always been one of my favorite cities in the world. The vibrant energy, culture, art, and history of its people never fail to excite me. As I, and much of the art world, head to Zona Maco, one of the most prestigious and highest-attended international art fairs worldwide, it prompts me to reflect on the importance of this event, in this place
I attend not only the contemporary art iteration of Zona Maco in February, but also the photo edition in September. With each trip, I make sure to find time to visit the studios and homes of Mexican art collectors and artists. And I always carve out some room to explore many of the unique cultural and artistic happenings around Mexico City. This is a place filled with indigenous, European and Asian cultures meshing together and bringing to life what is best in all of us: social commentaries on what ails us and makes us human; discourses on personal and civil ethics; and the bubbling of ideas rooted in resistance from around the world.
So much of the world sometimes seems to be held hostage by politics surrounding nationalism, migration, economics and the environment. As developed countries find new ways to adapt to a changing world, we can take refuge in the idea that art has always been an agent of change. The art world is not immune from these issues. Indeed, it can serve as a medium for connection, healing and self-realization by creating potential solutions to many of the things that hurt us.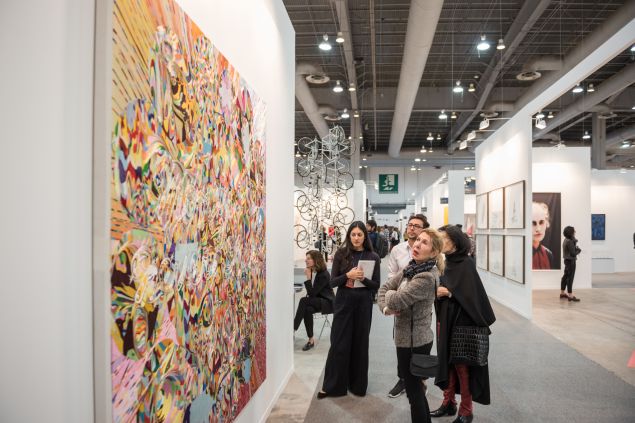 Zona Maco moves me. This is in part because it brings together the art and people of this ancient country, situated at the heart of the Aztec pyramids and empire, and also because it creates a nexus of old and modern art not seen anywhere else in North America.
Well before Europeans even knew about the existence of the North American continent or before our national experiment in democracy ever began, the empires of the Maya, Aztec, and Olmec's thrived. We see this in the faces and ways of modern Mexico—with 69 recognized languages spoken at any given time. It is a rich and vibrant culture. Because of politics or oversimplified negative perceptions, too often we forget how much our neighbors to the south have to offer—a powerhouse of culture and dynamism, already known throughout Latin America but still elusive within the consciousness of our American psyche. Every six months Zona Maco offers us the opportunity to edge a bit closer to a consciousness that I hope will help create a unifying vision of a North American region that is vibrant, inclusive and open to a future that embraces and respects its people and its past.
When I see a portrait of Mexican artist Frida Kahlo, I see beautiful art but also the faces of the Mexican women who have touched my life both personally and through their artwork. Today we celebrate Frida Kahlo as a modern feminist of sorts, but her life and paintings were a celebration of Mexican culture down to its indigenous roots. When I see Frida, I see resistance. I see strength. I see my mother. I see my sister's face. I see countless of indigenous female faces. I see women who have made it their mission to create a modern Mexico and a forward-thinking world. There is an electric energy that takes hold in Mexico City in the shadows of its pyramids and its high-rises during the fair. In Zona Maco you can see and feel art history in its totality—both old and new art—and art yet to be discovered and embraced.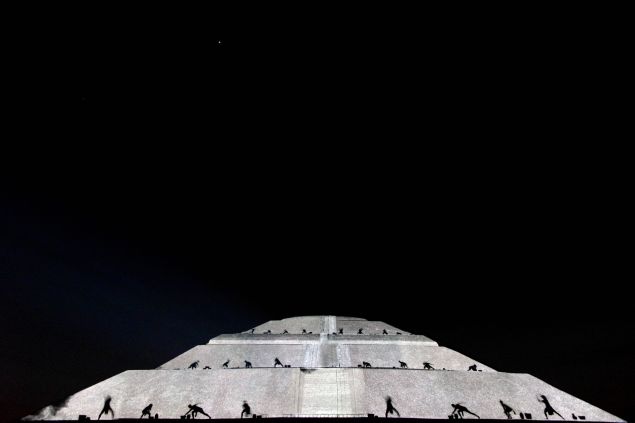 As I get ready to visit Mexico City, I prepare to make my annual pilgrimage to the pyramids in Teotihuacan. This pilgrimage serves as an exercise in becoming grounded and reflective about things that matter in my life and a way of connecting with the universal aspects of our humanity and heritage. Ancient, old, and contemporary art have a common stream that influences each of us on a daily basis and that is deeply rooted within us. Mexico and the United States have a complex relationship, but yet we have more positive things that bring us together than negative things that divide us. I envision a unified people in which old and current conflicts are buried and where we look to art and culture to create a better vision of our future selves. We are, after all, destined to live side by side until the end of time. When I come to Zona Maco, I see the seeds of a better and united future being planted.
Georges Berges is a dealer with a gallery located SoHo, New York City, and the owner of Berges Creative Group, an art advising firm. Read his full bio here.