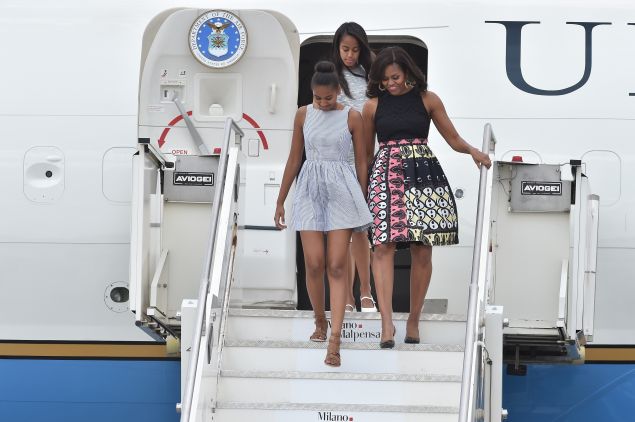 Former FLOTUS Michelle Obama had her first post-White House interview this week, on Ellen, and she shared a few tidbits on how her family is adjusting to life since leaving 1600 Pennsylvania Avenue. One of the best stories she shared is how her daughter Sasha, lucked out in their new D.C. home.
The 16-year-old apparently has the best room in the Obamas' lovely house, which is in the Kalorama neighborhood. "Sasha actually killed it in this house," Obama told DeGeneres. "She has a two-room suite [and] it's all decked out. She has like a living room area and a bedroom…She designed it." Indeed, Obama thinks it was the right choice, as Sasha is "the baby."
The Obamas decided to remain in D.C. after Barack Obama left office so that their daughter could finish high school at Sidwell Friends, so perhaps that's how the younger daughter managed to get such choice lodgings in the house—not that any of the rooms are anything less than luxe. The Obamas were previously renting the eight-bedroom, 9.5-bathroom residence, before deciding to buy it for $8.1 million around June 2017.
"Given that President and Mrs. Obama will be in Washington for at least another two and a half years, it made sense for them to buy a home rather than continuing to rent property," Obama's spokesman, Kevin Lewis, told the Chicago Sun Times in an email at the time.
The former first lady is the one who picked out the home, and Sasha definitely fared better than some of the other inhabitants of the abode—namely, the former president. "He doesn't have enough closet space…he's got the smallest room for his office," Obama told DeGeneres.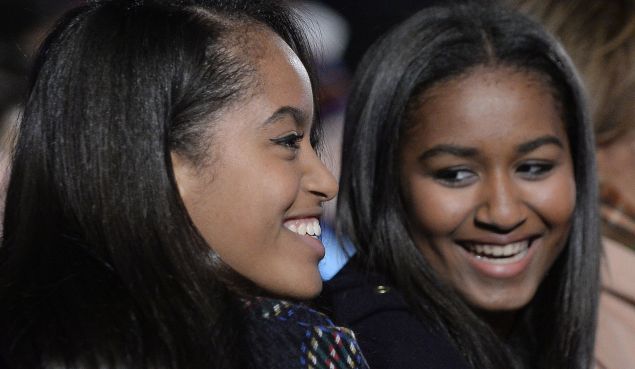 As for her older daughter, Malia? Well, she moved in to the Harvard University dorms prior to starting classes at the Ivy League school in September, a process the former president had some difficulty with—he compared it to "open heart surgery" in an interview with David Letterman, adding he was "basically useless" that day. Hopefully, Malia's college dorm is super luxe, as Michelle Obama joked that Malia gets "a room in the attic somewhere…She's away at college. You don't waste rooms on college kids."
However, Malia is still doing quite nicely—she went on a mother-daughter vacation to Miami earlier this year, and maybe she'll get the first room pick when the Obamas decide on that Upper East Side apartment. That is, if the former president doesn't swoop in first.