Miley Cyrus is close to selling her horse farm in an off-market deal. Click through to see the estate.
Realtor.com
She's reportedly selling it for more or less the same amount she paid for it.
Realtor.com
There are beamed ceilings and wide plank wood floors in the living room.
Realtor.com
The master suite has a brick fireplace.
Realtor.com
The kitchen has granite counters.
Realtor.com
And a center island.
Realtor.com
It's an equestrian property, with an acre of riding grounds.
Realtor.com
There's also a vineyard on the 5.5-acre estate.
Realtor.com
Cyrus also owns a 33-acre farm in Tennessee.
Realtor.com
Miley Cyrus is quietly parting ways with one of her California estates.
Cyrus is about to finalize a deal to sell a 5.5-acre Hidden Hills ranch, reports Variety, which she bought for precisely $5 million in 2015. She's not going to be bringing in a big profit, though, as she's offloading the house for more or less the same amount she paid for it, less than three years ago.
It's an off-market deal, but according to a prior listing for the Calabasas home, the property is an "equestrian ranch," with a one-acre riding area as well as two paddocks and a 10-stall barn. Aside from the equine attributes, there also happens to be a vineyard, if wine is something you're more interested in.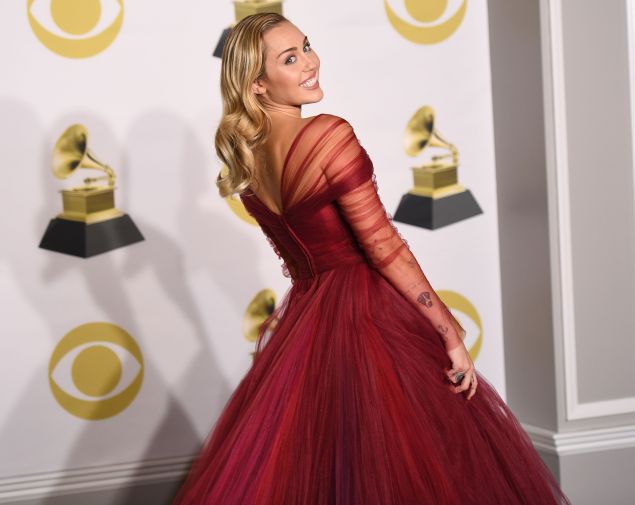 And then, of course, there's the actual residential structure. The ranch-style five-bedroom, 5.5-bathroom home definitely takes inspiration from its surroundings, with a rustic yet still luxe aesthetic. The great room has wide plank wood floors and beamed ceilings, while there's also a formal dining room and a brick fireplace.
The kitchen contains a center island with granite counters, plus stainless steel appliances and a breakfast bar. There's also a wet bar and, appropriately, a 1,000-bottle wine cellar—storage for the home-grown vino, perhaps. Walls of French doors lead outside to the covered veranda, where there's also a pool, spa, built-in barbecue and an outdoor fireplace.
It seems that Cyrus didn't end up using this property too much—she does, after all, have an impressive portfolio of homes, including a Studio City abode she bought in 2011, as well as a Malibu beach home she purchased in 2016, which, per Variety, happens to be next door to an even bigger home that her fiancé Liam Hemsworth owns. Maybe they'll end up combining the properties at some point.
Plus, she doled out $5.8 million for a 33-acre farm in her hometown of Franklin, Tennessee, about half an hour outside of Nashville.