Mirai Nagasu's family owns a California sushi restaurant.
Now that the 2018 Winter Olympics are almost coming to a close, it's time to start training again. For the Olympians who aren't retiring after this go around (like the ice dancing duo Tessa Virtue and Scott Moir are), that means getting back to the gym. But for laymen who can't find their way down a ski slope and prefer to watch The Bachelor Winter Games, that can simply mean eating like an Olympian. But instead of drinking kale smoothies, you can venture to California for sushi. Olympic figure skater Mirai Nagasu's family owns the popular Japanese restaurant Sushi Kiyosuzu in Arcadia—where there's even a sushi roll named in her honor.
Nagasu is best known for her triple axel, which helped the U.S. figure skating team win the bronze medal. She was the first American woman to successfully land the jump and the third woman to successfully pull it off at the Olympics. Unfortunately, her fall last night during that trademark move took away from the accomplishment with a mandatory point deduction, although she swiftly recovered and continued her routine.
She wasn't the only American to wipe out on the ice at this year's Olympics. Ice dancing couple Madison Chock and Evan Bates collapsed when their skates got tangled and figure skaters Bradie Tennell and Karen Chen both fell during the women's short program. Nagasu's fall put in her in ninth place. The last time the United States won in ladies' figure skating was in 2006, thanks to Sasha Cohen, who took home a silver medal.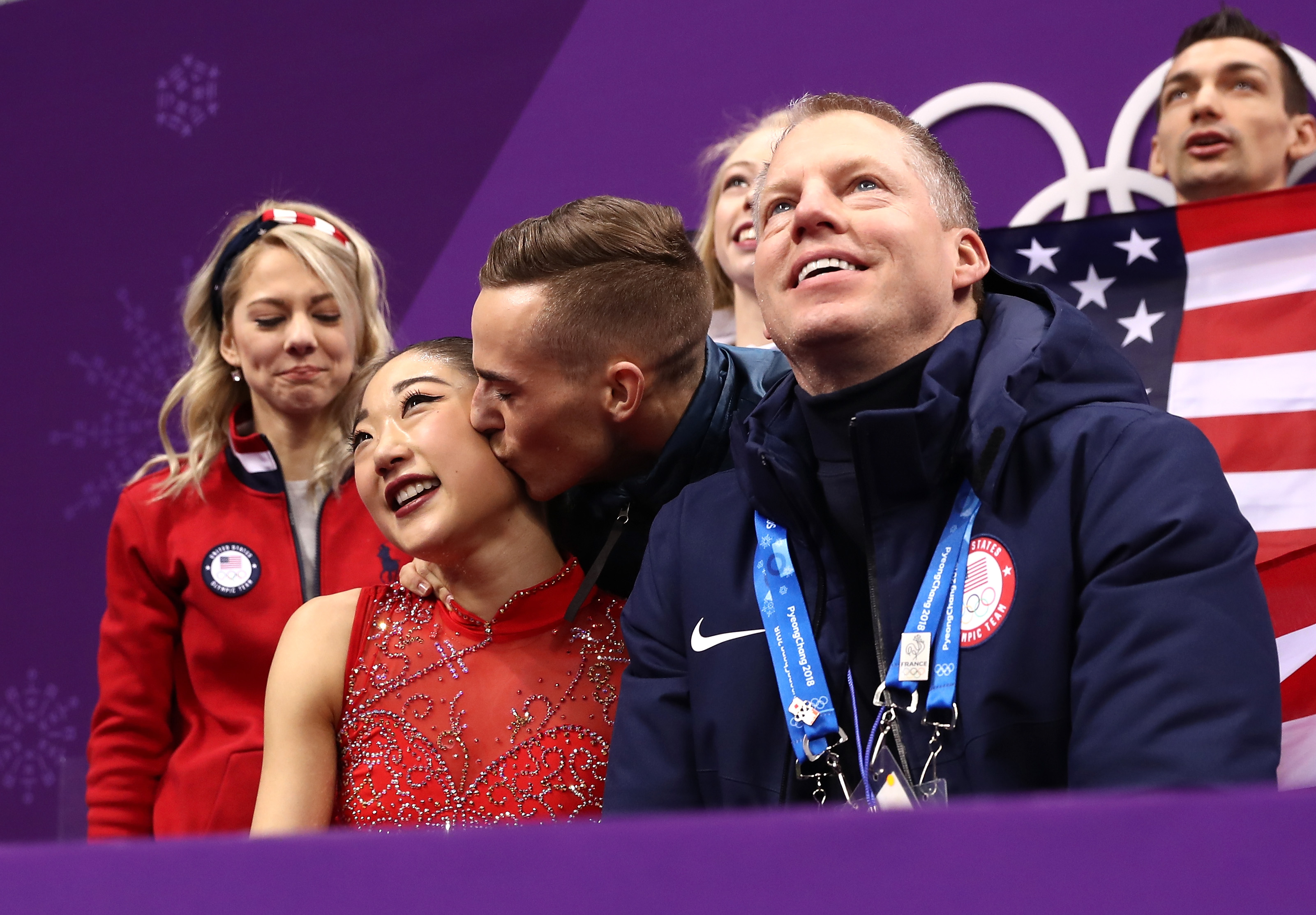 While Nagasu was competing in the PyeongChang games, her family was serving up squid and jellyfish to the Los Angeles Times and dozens of other patrons, who stopped by the crowded California restaurant. But by Monday, her parents took a break to venture to South Korea to watch her compete for the individual medal. Once Nagasu returns, it's likely you'll spot her eating at her parent's restaurant. She admitted she used to "practically live there" and credits her strong work ethic to watching her parents run the restaurant.

You might spot her dining with fellow figure skater, Adam Rippon. The two are close enough to have matching tattoos and watched the Olympics together while eating In-N-Out burgers four years ago, back when neither qualified for the games. Nagasu is one reason Rippon declined an NBC contract originally—he wanted to support his teammate, and he continues to do so, even fastening her dress before she ventured onto the ice during the short program.

Now, Rippon has officially joined the NBC team, which is exciting for viewers, but not so much for announcer Johnny Weir. An Olympic spy said Weir is envious that Rippon has been such a hit with audiences. The source told Page Six, "Johnny should spend less time on his Hunger Games hair and more time engaging the audience."

Maybe the skaters just need to end their Hunger Games feud by sitting down for a nice meal together. We'd like to suggest Kiyosuzu, or perhaps In-N-Out.