Ah, New York Fashion Week. It's the perfect time for a model sighting, especially since they descend upon on the streets of New York in droves, clad in Alexander Wang leather jackets, quilted Chanel handbags and perfectly distressed vintage jeans. Sure, it's easy to look at these preternaturally tall, lithe ladies and think, "Why can't I wake up like that?" But here's a secret: neither did they!
We talked to some of the city's utmost beauty experts to get the scoop on how models get runway ready for the most important week of the year.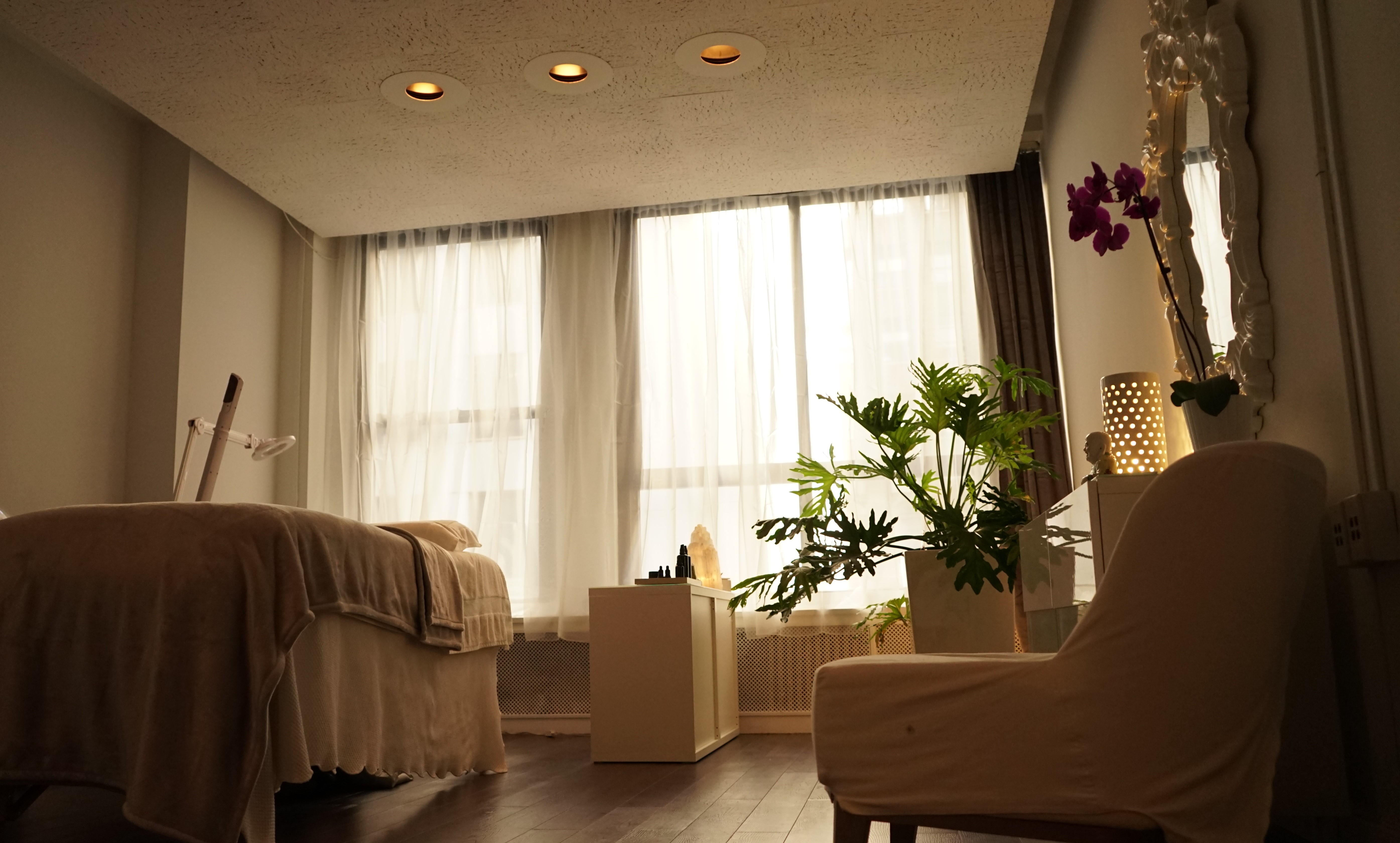 What it is: Perhaps you've tried cupping. Or, you hear the term and think of Michael Phelps' circular bruises at the 2016 Olympics. Well, as it turns out, this ancient technique can be used to stimulate blood flow to the face, in turn helping promote skin detoxification and glow. And unlike traditional cupping, these cups don't remain fixed on the skin, but are rather moved around the face, so no bruising occurs and no downtime is necessary. Even model Lindsay Ellingson is a fan. The cupping facial is 75 minutes long and costs $330.
What to expect: This relaxing treatment leaves the skin de-puffed, contoured and glowing."A powerful detoxifying and drainage effect through stimulating vibrations and cupping, occurs from deep within the skin," Ildi Pekar explains. "The rhythmic vibrations in this facial promotes movement in the face, allowing toxins to be transported away from the skin, and cell structure is stimulated."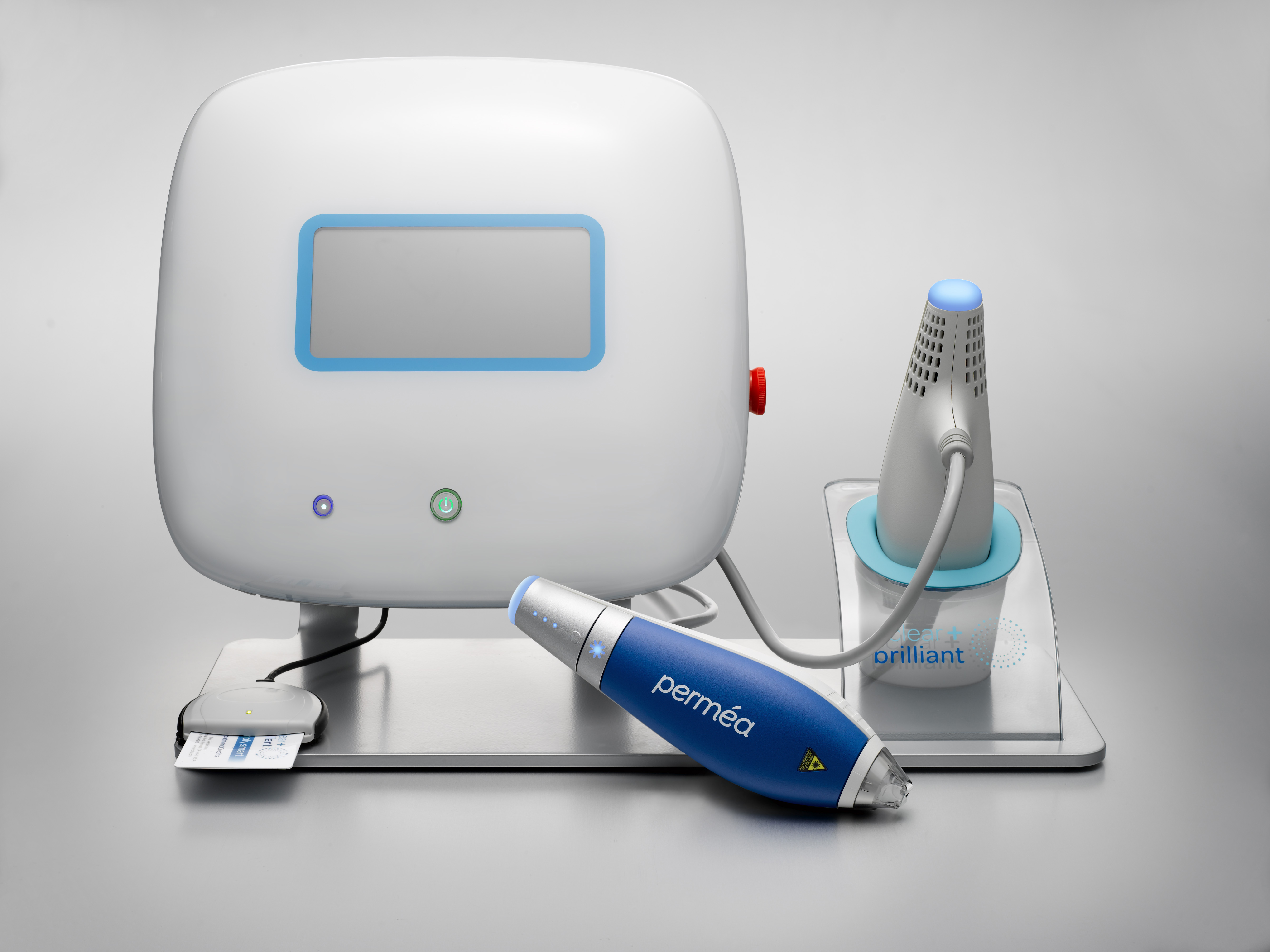 What it is is: Clear & Brilliant is a low-level laser treatment that models and stars return to time and time again when they need to look great, fast. "This treatment improves the overall look and quality of the skin, leaving it super glowy, dewy and illuminated. The heat from the laser helps improve fine lines, smooths skin texture, shrinks pores and stimulates collagen," says Laura Dyer, MSHS, PA-C.
Dyer confirmed that this is the best treatment for those looking to immediately brighten and smooth the skin's appearance. "This laser helps skin to appear naturally photoshopped and perfect. Makeup goes on super smooth, photos look flawless, pores are minimized and skin appears to be glowing and fresh." Sign us up. Treatments start at $500.

What to expect: Prior to your appointment, you don't have to change a thing. Once you arrive at your dermatology office, your face will be slathered in numbing cream for about 15 minutes. The actual treatment is a mere seven minutes long, Dyer describes the sensation as a "gentle prickly and warming sensation." Expect to be pink for four to six hours—it shouldn't last for more than 24 hours. But if you simply must be somewhere, that's fine too, you can put on makeup right after. You'll notice improvement for about two to three months afterward.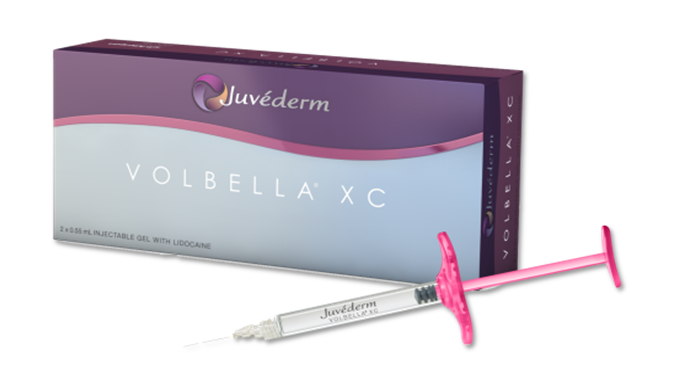 What it is: Contrary to popular belief, it is possible to get lip injections without becoming the talk of the town. "I inject the lip to define the border and improve the shape and contour," Dr. Lisa Airan explains of Volbella. "The lip injections can be natural and just enhance the existing lip," she says, noting that she adjusts her technique depending on the client's desired result. Volbella with Dr. Airan costs $1,050.
What to expect: Topical or injected anesthesia helps manage the pain and luckily, results can last up to a year, "depending on how quickly the patient metabolizes the hyaluronic acid gel."
What it is: Ever wondered how celebrities are completely and utterly hairless? Laser hair removal is the answer. The method consists of a monochromatic beam of light that bypasses the epidermis and disables the reproductive cycle of the hair within the follicle, which targets the hair without damaging the skin. Victoria's Secret models Maria Borges, Daniela Braga, and Cindy Bruna swear by Romeo & Juliette's state-of-the-art treatments. Sessions start at $75 for small areas like the chin or upper lip and can go up to $700 for lasering the entire leg.

What to expect: Laser isn't painless (as with all things skincare, different people will have different experiences), but for most, it's less painful than waxing. The laser beam feels like someone snapping you with a rubber band, combined with a gust of cool air.
What it is: Microneedling, as you might already know, is controversial in the beauty world. However, Aquagold is a painless alternative that infuses customized skin cocktails through just 20 microscopic needles made of 24K gold. Each of the hollow needles is smaller in diameter than a piece of hair, allowing the cocktail to penetrate the skin's surface. What's in these custom cocktails? A mix of hyaluronic acid, Botox, vitamin complexes and PRP.
"Aquagold allows us to microdose combinations of these results-driven products directly into the skin," Dyer explains, "which helps to reduce pore size, even out skin tone, minimize fine lines, and improve acne scarring." Its myriad of benefits includes helping the under eye area, pores on the nose, and horizontal neck lines. "Those with dry skin really like the increase in hydration to their skin as well," Dyer says. Depending on your custom cocktail, treatments start at $750.

What to expect: This quick and simple treatment starts with a numbing cream applied to the entire face. Once the face is numb, the procedure doesn't hurt—Dyer describes the feeling as more "annoying" than anything else—a mild, prickly sensation. The result? Glowy, plumped and vibrant skin for two to three months afterward.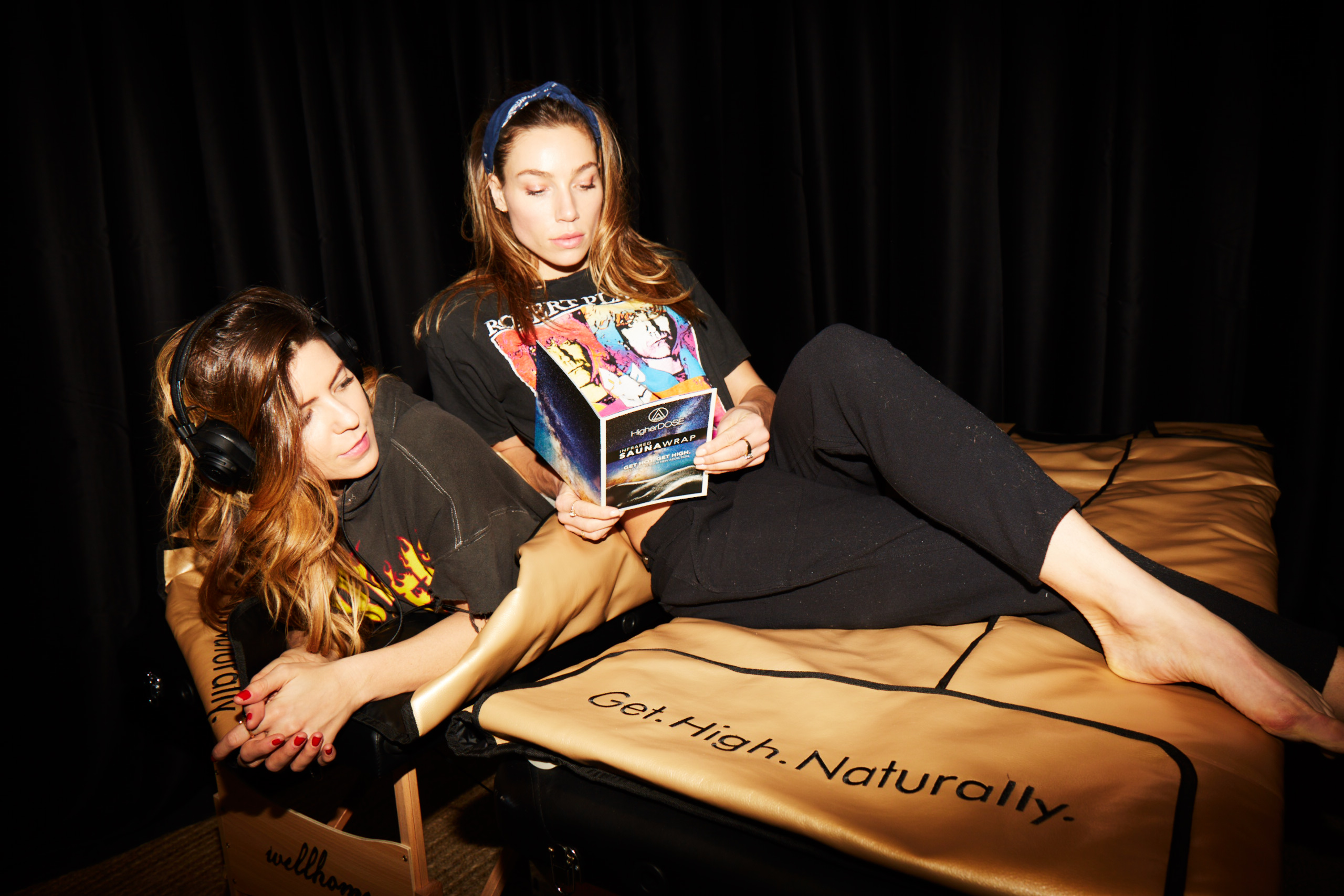 What it is: HigherDOSE operates a group of infrared saunas that have downright skyrocketed in popularity over the past six months or so. Their latest is a pop-up lounge at the SIXTY LES Hotel which features their new custom HD Sauna Wraps. The wrap surrounds you in far infrared heat, which is relaxing but also helps rid your body of harmful toxins, as well as flushing out your pores. The wrap heats your body's core temperature which stimulates your blood flow and increases your metabolic rate. Basically, if you've ever wanted to burn a lot of calories while lying down watching Netflix, this is perfect for you. The wrap sessions are $45 for 45 minutes.
What to expect: Sweat. A lot of it. But, as co-founders, Katie Kaps and Lauren Berlingeri explain, it's a good sweat. "You leave with cloud-like feelings of euphoria, but with a clear, sharp mind." According to Kaps and Berlingeri, there's some science behind this phenomena: "Far infrared triggers our brain's happiness chemicals (dopamine, oxytocin, serotonin, and endorphins), so our wraps get you high naturally; you leave feeling beautiful and buzzed." Clients including Lindsay Ellingson and Carolyn Murphy tend to make this one a part of their regular wellness regimens. "We also find it encourages better choices all around," the founders explain. After all, you don't want to ruin your sweat session by binging on foods full of harsh ingredients or drinking one-too-many cocktails on Friday night.
What it is: Esthetician Joie Tavernise starts her facials like any other, with deep cleansing. But what comes next is what's made her a go-to among her discerning clientele. She'll then dermaplane to remove vellus hairs and dead surface skin cells and debris. After exfoliation and extractions (which she specializes in), she uses Genesis therapy, a noninvasive treatment used to synthesize collagen production in the body, which reduces scars, wrinkles and pore size. After infusing the skin with barrier-strengthening vitamins, minerals and peptides, LED light therapy seals the treatment. Her custom facials start at $500.

What to expect: A mix of clinical methodologies with a relaxing spa touch (including essential oils, soothing music, a heated bed). You'll leave with an immediate glow and smoother, more hydrated skin.
What it is: The first (and only) FDA cleared, non-surgical fat reduction treatment. Coolsculpting uses patented cooling (well, freezing!) technology to permanently reduce those areas of fat that don't budge, even with diet and exercise. And guess what? Supermodels have them too. There's no surgery, no needles and, amazingly, no downtime. During Coolsculpting, "fat cells are exposed to precision cooling for a specific amount of time (35 minutes) causing 20 to 25 percent of your fat cells to crystallize, freeze and die during the treatment," Dyer explains. The cost of procedure starts at $750 per cycle and up, depending on the size of the area treated.
What to expect: Coolsculpting doesn't hurt—per se—but it does feel weird. The first three to five minutes feel like your skin is freezing (almost like cryo), but after that, it gets so cold you just go numb and can even have your laptop and answer emails or watch tv, while you wait for your 35 minutes to end. After the treatment you can expect to have a bit of redness for a few hours, some mild numbness for several days, some very mild tenderness and occasionally very mild swelling. After the treatment, there are zero restrictions so a patient can return immediately to all normal activities. "They can go back to work, back to the gym or anything else they would normally do," Dyer explains. Some changes can be seen as soon as three to four weeks but give it three to four months to realize your final results.