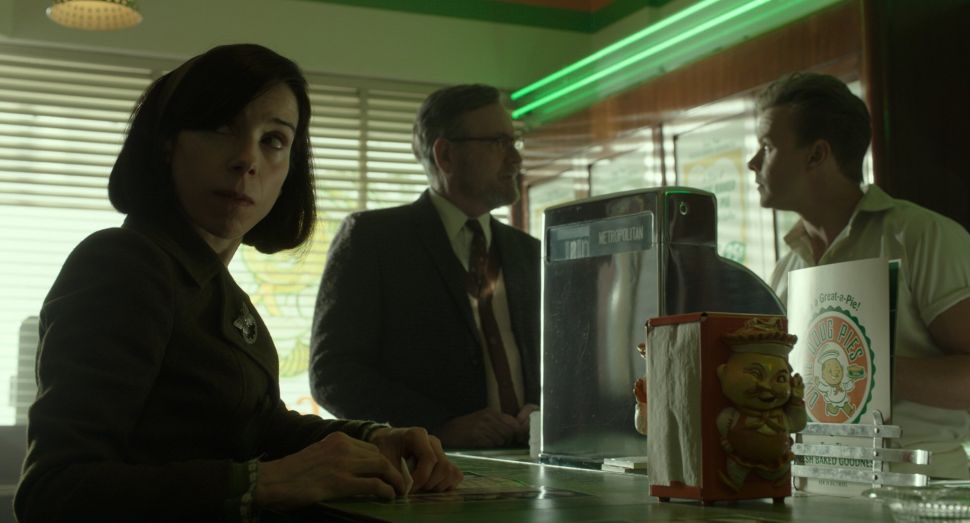 The Oscar nominees for Best Picture are basking in an awards glow-boosted box office run thanks to MoviePass.
The movie ticketing service is reporting that it has generated $128.7 million for a handful of contenders since November 2017. That number includes several Best Picture nominees, as well as other films up for awards at this year's big show.
The breakdown of MoviePass' percentage of domestic box office sales for Best Picture nominees, per Deadline, is as follows: Sony Pictures Classics' Call Me By Your Name at 8.79 percent ($1.1M), A24's Lady Bird at 6.18 percent ($2.7M), Fox Searchlight's Three Billboards Outside Ebbing, Missouri at 6.89 percent ($2.8M), The Shape of Water at 7.87 percent ($3.5M) and The Post at 5.57 percent ($3.7M). The service also reports 11.48 percent for I, Tonya ($2.5M) and 7.57 percent for The Square ($106K).
While exhibitors can tally what percentage of sales are attributed to MoviePass, distributors do not have access to that information. One distributor assessing the data asked Deadline, "What other nominee this season is generating $112.4M?"
"MoviePass is actively driving movie-goers to the theater at a critical moment in the year," Mitch Lowe, CEO of MoviePass, said. "At a time with 'For Your Consideration' billboards up all over Tinseltown, we are promoting these pictures to our MoviePass subscribers. Because of MoviePass, I believe more people are connected with these films now, and MoviePass has created more exposure for these nominees and the Oscars."
"We are just testing the waters to establish what is possible for MoviePass to contribute to the success of the film and movie theater industries," Ted Farnsworth, Chairman and CEO of Helios and Matheson Analytics Inc. (Nasdaq: HMNY), which acquired a majority stake in MoviePass in 2017, said. "Over the last three weeks, MoviePass contributed 4.6 percent, 5.6 percent and respectively 5.7 percent last week to total nationwide box office. As we continue to see accelerated growth of the MoviePass subscribers and the continued shift in the movie theater landscape, we are very excited to watch consumers attach to our product and brand and use their MoviePass. I believe we can serve as a catalyst for success in the entire movie industry."
Awards honors are known to have a strong impact on box office and viewership.
HBO's Big Little Lies saw a 180 percent increase in average demand after cleaning up at this year's Golden Globes. However, MoviePass has constantly been at odds with exhibitors since the company's creation, most notable withdrawing coverage for a big chunk of AMC locations across the countries.
Major film studios are largely indifferent to MoviePass, as the service has helped ticket sales. Many analysts have expressed skepticism when it comes to the sustainability of the company's model.