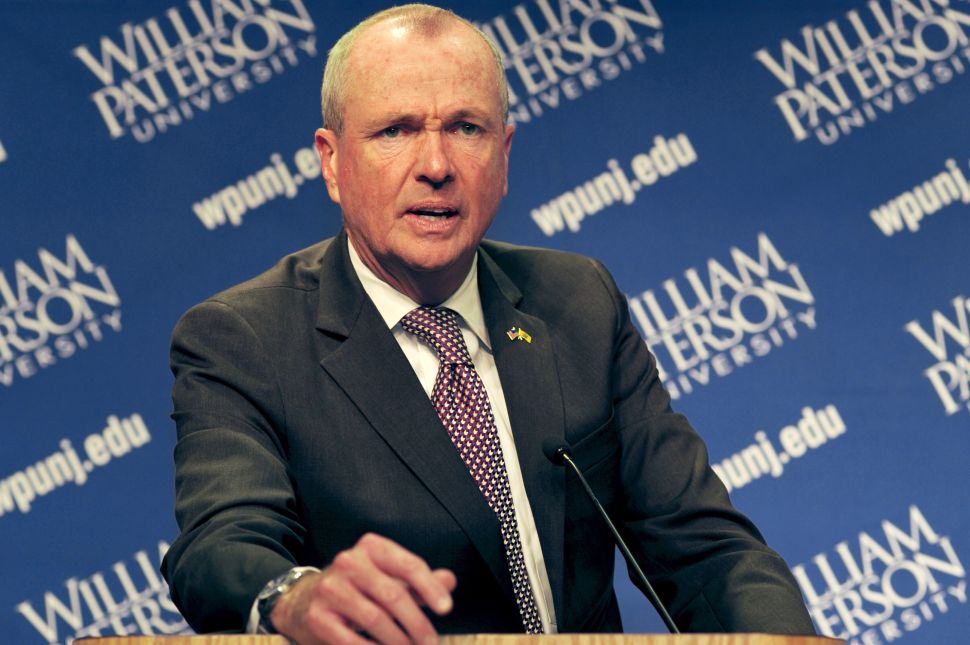 Gov. Phil Murphy wants lawmakers to step up with legislation that would help residents hit hard by the limit on deductions for state and local taxes (SALT) in the new federal tax plan.
Speaking at the New Jersey Conference of Mayors' winter summit on Thursday, Murphy called for a bill allowing towns and school districts to establish charitable funds. Residents could make charitable contributions to these funds, and claim the deduction, instead of paying property taxes. He said such a measure would provide relief to property owners who would be affected by the federal plan's $10,000 limit on deductions for state and local taxes.
"This transcends politics," Murphy said. "It isn't a Democratic or Republican imperative. It is doing right by our citizens."
Politicians in high-tax states around the country began looking at the charitable contributions plan almost immediately after Republicans in congress were able to pass the new tax plan with the so-called SALT limits.
While some have warned that federal officials would step in to put a halt to such a work-around, Murphy on Thursday said 33 states already have in place systems "blessed by the IRS to make charitable contributions for things deemed important in those states."
"This is a mix of red and blue states, actually more red than blue," the governor said.
In many cases, the deductions are usually used to allow parents to deduct the cost of private school tuition, Murphy explained.
"Bringing this concept to New Jersey's new reality can have a tremendous and immediate benefit to our taxpayers," he continued.
Officials in Fair Lawn, Paramus and Park Ridge joined with Murphy in December to voice support for the plan. The governor said he would hold an event with a bipartisan group of mayors on Friday to announce other towns that support the move.
"I call on the legislature… to send to my desk, as fast as possible, a bill to ensure municipalities can, without any state roadblocks, create the charitable funds needed to implement this program. I will sign it immediately," he said.
During his speech, Murphy said he was still committed to his campaign pledge to provide tax relief to the state's middle class and said he would also move forward with his plan for a "millionaires tax" as part of the effort.
"Unfortunately, even before we had a chance to get to these issues, the federal government threw us a screwball in the form of the new tax law," Murphy said. "By instituting an immediate $10,000 cap on the state and local tax deduction… many of our residents are being hit before we can even begin our efforts to reduce their property tax burden."
Murphy's millionaires tax plan faces opposition from Republicans.
But it was a prominent Democrat who seemed put out by Murphy's message to the legislature Thursday.
"We're already (working on) it," Senate President Steve Sweeney said, according to a report on NJ.com. "If he wants something from us, he should just call us rather than call us out publicly."