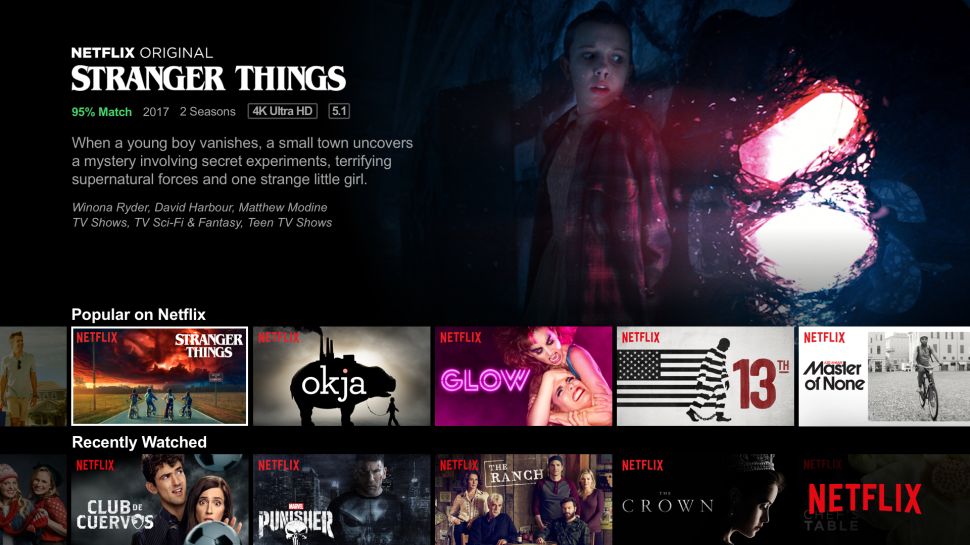 First, Netflix acquired the international rights to Paramount Pictures' upcoming Natalie Portman eco-thriller Annihilation, which just so happens to be getting stellar early reviews. Then, the streaming company paid upwards of $50 million for Paramount's The Cloverfield Paradox and hijacked the Super Bowl to drop it.
Now, Netflix is at it again, having just purchased the sci-fi thriller Extinction from Universal Pictures.
TheWrap is reporting that the Lizzy Caplan and Michael Peña led film will now head to Netflix sometime this year. Universal pulled the film from its release slate two months ago, presumably due to quality issues. If this deal resembles the one struck for Cloverfield Paradox at all, Universal will walk away with an immediate small profit.
Ben Young directed the film. Mike Colter, Lilly Aspell, Emma Booth, Israel Broussard, Erica Tremblay and Lex Shrapnel also star. The movie follows a man who is suffering from a recurring dream about losing his family before the entire planet is threatened by a mysterious force.
On one hand, this gives Netflix yet another major studio-backed film with the production budget to prove it, as the streamer continues to try and develop its film library. But on the other, this move likely furthers Netflix's reputation as a dumping ground for Hollywood's bad films.
For all of the excitement Cloverfield Paradox generated with its surprise marketing and release, the movie itself wasn't that good (though, admittedly, it wasn't good in that bad-but-fun kind of way).
There's a lot less risk involved for Netflix to release a bad movie than there is for a studio, which is staring at huge financial losses among low ticket sales for such releases. Since subscribers don't need to travel to a theater or buy a ticket, viewership may actually improve this way.
But is the buzz these acquisitions and subsequent releases generate for Netflix enough to justify the massive checks they're writing?
And for a studio that has publicly discussed breaking into the major Academy Awards races, consistently picking up bad movies crafts an industry narrative they don't want.
Let's see what the final product looks like when Extinction hits the streamer later this year.