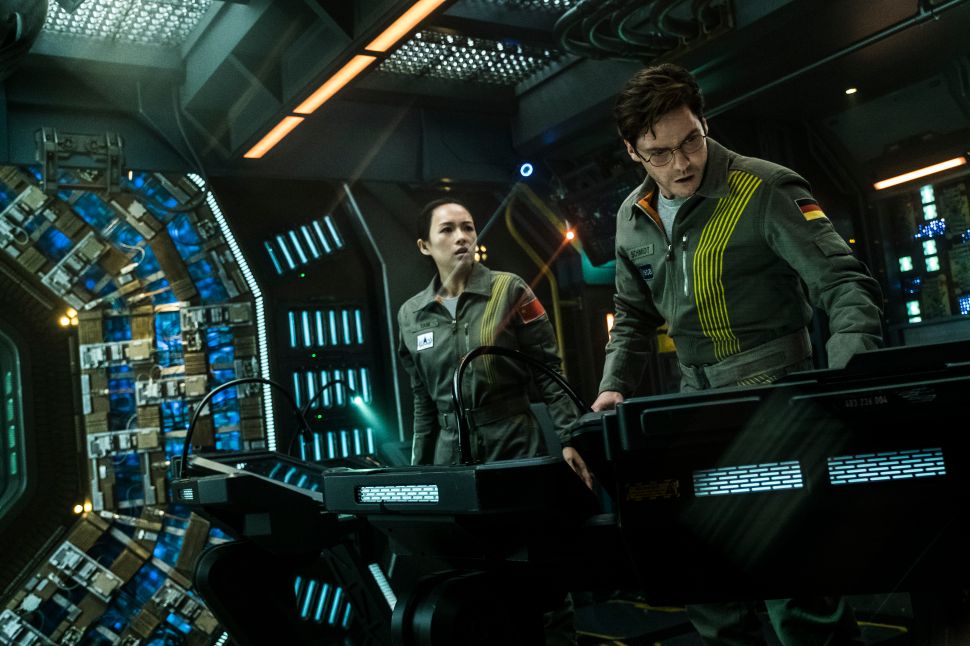 Netflix's The Cloverfield Paradox, which it paid Paramount Pictures upwards of $50 million for, has been skewered by critics. While we were skeptical of the purchase at the time, we were thoroughly impressed with Netflix's sneak attack marketing and release strategy that disrupted the Super Bowl.
We truly believed it marked a turning point for the streamer and the divide between linear television and cord-cutters.
But there is a reason Paramount sold off the picture in the first place. The movie was dogged by a troubled production, and its theatrical release date was pushed back multiple times. The studio was afraid that it would take a loss on the $45 million film.
According to Nielsen data, per THR, 2.8 million viewers tuned into Cloverfield Paradox within the first three days of its release. Seven days of availability drew five million viewers. For comparison, the $100 million Will Smith-led Bright garnered an estimated 11 million viewers in its first three days of release.
Had those three day numbers for Cloverfield come from a theatrical release at the average national movie ticket price of $8.91, the film would have made just south of $25 million in its opening frame. 10 Cloverfield Lane opened to virtually the same numbers in 2016 en route to $72 million domestic.
However, it really isn't an accurate exercise to apply moviegoing trends to Netflix releases—it's just a fun 'what if?'
Cloverfield Paradox was a mess of a film overall and its promotional material would have struggled to snare an audience outside of its tangential connection to the Cloverfield series. What's more, universally poor reviews (it currently holds an 18 percent on Rotten Tomatoes) and bad word-of-mouth would have kept theatergoers away as well.
Netflix also dropped the film after the Super Bowl on a Sunday, as opposed to a more traditional Friday release. How many big name movies do you remember hitting theaters on Sunday night?
Overall, it would have been a miracle if the film opened to $25 million theatrically.
So who came out on top of all this?
Well, Netflix still managed to build a ton of buzz and generate a lot of conversation while laying out a marketing plan that will serve them well going forward. However, Cloverfield Paradox didn't steal nearly as many viewers as we had expected, as NBC's This Is Us posted the best post-Super Bowl numbers in six years.
Paramount, meanwhile, turned a small profit on what was sure to be a box office flop.
I guess we'll just have to wait and see what happens with Extinction, the terrible-sounding movie Netflix just bought from Universal.