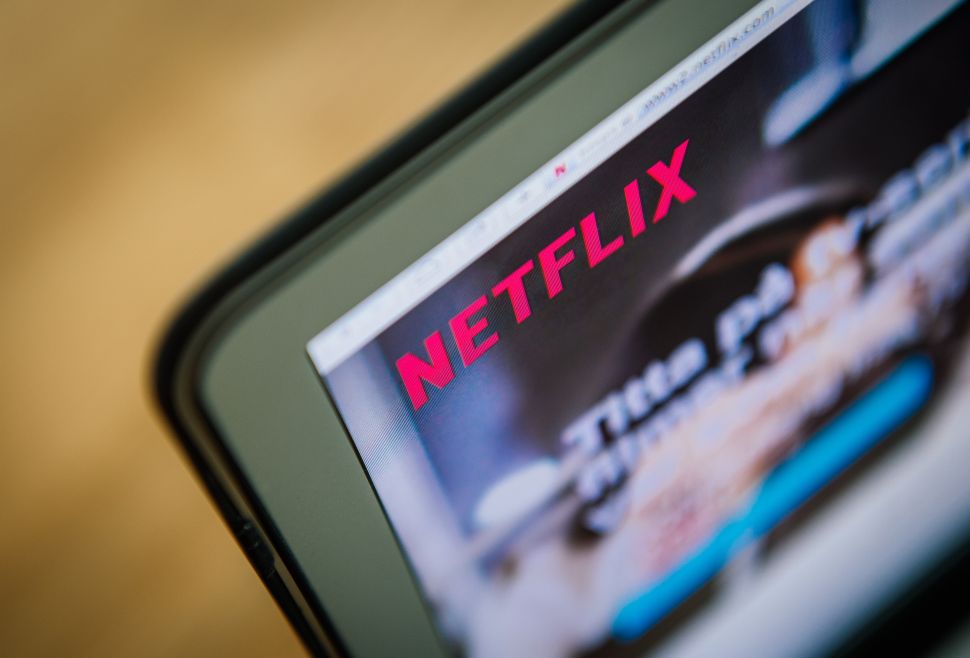 In August 2017, Netflix poached Shonda Rhimes away from ABC/Disney with a multi-year deal worth $100 million. Last week, amid a bidding war with Amazon, Netflix snagged Ryan Murphy from FX/Fox with a mammoth $300 million contract. Then, on Wednesday, the streamer announced a four-picture pact made with the Duplass Brothers.
Collecting proven hitmakers seems to be the company's aggressive strategy in the ongoing arms race between streaming services. And after Hulu became first to produce a Best Drama Emmy winner with The Handmaid's Tale, Netflix has been clearly feeling the heat.
So who out there might be the next big name to be lured to the streamer?
Noah Hawley: The Fargo and Legion creator/showrunner is embedded in the FX/Fox family thanks to his two critically acclaimed series and the developing Doctor Doom movie, for which he is penning the script. But while Legion is heading into season two, and it was recently reported that Hawley had thought up an idea for a fourth season of Fargo, the mystery surrounding Disney's purchase of 21st Century Fox makes his future anything but certain. As we saw with Murphy, company murkiness is a powerful motivating factor for switching teams (as are the deep pockets of Netflix). Hawley signed a three-year extension with FX Productions back in 2015, meaning he could hit the open market as soon as this year.
Greg Berlanti: The Arrow-verse king set a TV record last year with 11 shows in production. And he has already begun working with Netflix this year thanks to the Riverdale spinoff, Sabrina. Berlanti is a prolific creator and producer, known for developing strong writers' rooms and being able to craft series for specific target audiences. But if Netflix wants him, they'll have to wait for his current deal with Warner Bros. Television to expire in June 2020.
Vince Gilligan: There's some question as to when exactly the Breaking Bad and Better Call Saul creator and executive producer will become a free agent. He signed an eight-figure, multi-year deal with Sony Pictures Television back in 2013, though exact terms were not made public. Should his TV services become available, Gilligan is the rare showrunner who can marry quality viewership with prestigious awards content. Even if Sony TV still has him under contract, the deal doesn't include feature films and Gilligan is known to be eager to take the helm of a movie. Given Netflix's plan to release 80 original pictures in 2018 alone, this could be a good match.
Seth MacFarlane: Family Guy is still going strong and The Orville has somehow managed to find an audience at Fox, but the looming Disney purchase rears its head here once again. MacFarlane's deal with Fox expires in June 2019 and Netflix is rumored to be interested in developing more animated content. What's more, the streamer hired Scott Stuber (who worked with MacFarlane on feature films Ted and A Million Ways to Die in the West) last March to head its film division. The versatility offered here would be interesting.
Dan Fogelman: This industry veteran currently heads one of television's most popular series, This Is Us. But broad mainstream hits such as this NBC dramedy are becoming rarer as viewership continues to splinter. Netflix has outperformed growth expectations in recent quarters and can offer one of the few remaining chunk audiences left out there. Fogelman already dabbled in work with Amazon, so he's not clueless about the inner workings of streaming. With his Fox contract expiring in June 2019, he'd be one name to watch in the potential exodus to streamers.