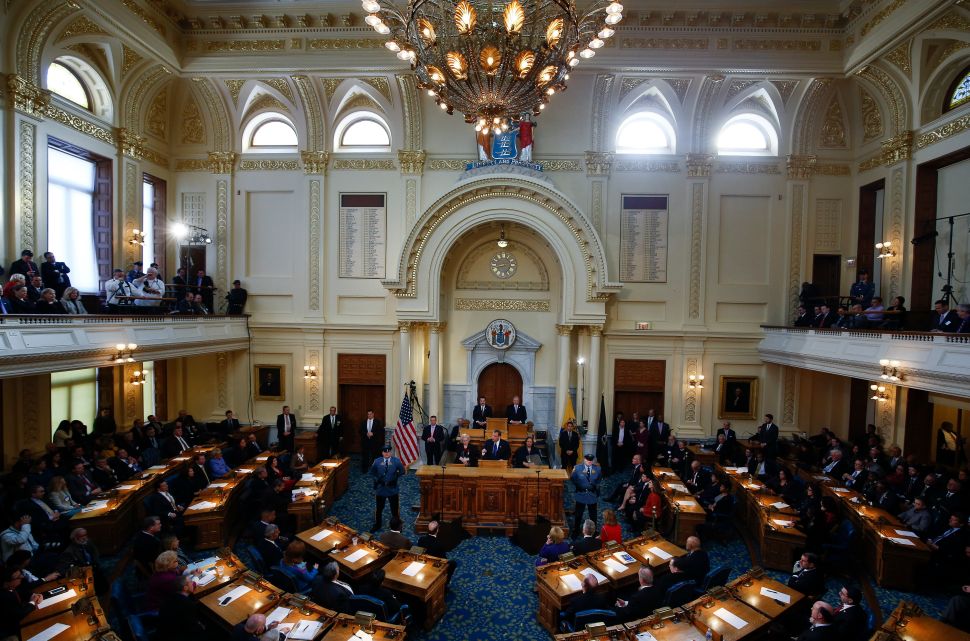 New Jersey lawmakers advanced a handful of bills on Wednesday to further tighten the state's gun laws in the wake of a Florida school shooting that killed 17 people.
The Assembly Judiciary Committee approved six measures during a special hearing on gun control, including bills that would require background checks for private gun sales, ban the sale of armor piercing ammunition and reduce the capacity of ammunition magazines to 10 rounds.
The committee also advanced measures that would allow police to seize firearms when a mental health professional determines someone poses a threat; authorize gun violence restraining orders and firearm seizure warrants; and codify regulations regarding handgun permits.
The state's Democrat-controlled legislature passed some of those bills during former Gov. Chris Christie's tenure, but the Republican governor vetoed them. Gov. Phil Murphy, a Democrat who campaigned on strict gun control, has pledged to sign the bills that his predecessor rejected.
Lawmakers cited a growing list of recent mass shootings—including in Parkland, Florida; Las Vegas, Nevada and Sutherland Springs, Texas—in arguing for more gun control.
"This is an epidemic," said Assembly Majority Leader Lou Greenwald, a sponsor of some of the bills. "It's no secret that New Jersey has some of the strongest gun safety laws in the country… but that does not mean we can't do a better job to protect our citizens."
Gun control advocates who testified during the half-day-long hearing supported the bills, calling them common sense measures to reduce gun violence. Gun rights proponents opposed the measures and said they would do nothing to stop mass shootings while disarming law-abiding citizens.
But many on both sides of the debate took issue with bill A-1181, which would let police seize guns from someone determined to be a threat by a medical professional.
Some speakers expressed concerns over due process, while others said the bill could have a chilling effect on mental health patients who could fear losing their firearms if they speak candidly with their doctors.
"It is important to set up procedures for experienced mental health professionals to report these rare instances when a patent is truly threatening to do violent harm to himself or someone else," said Kip Cherry, a member of Ceasefire New Jersey, a gun violence prevention group. "However, in my opinion, in doing so there must be due process in maintaining a privileged communication between a patient and a mental health professional and due process in a judge's determination."
The Assembly Judiciary Committee advanced the following bills on Wednesday:
One bill (A1016) that would create a commission to determine standards for "smart guns," which can only be fired by owners, was scheduled to be voted on Wednesday but was held.