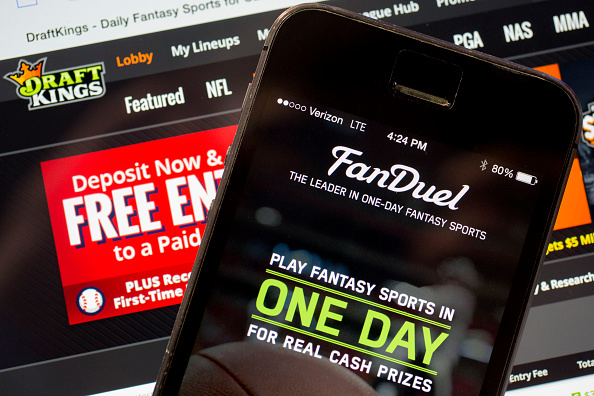 In an ironic twist of fate, an online gaming website is taking bets on whether or not the U.S. Supreme Court will legalize sports betting in New Jersey.
In December 2017, the U.S. Supreme Court heard oral arguments in New Jersey's long-standing fight to legalize sports betting, and the majority of justices seemed to side with the state. The Supreme Court is expected to make a decision about the case by June.
The Christie v. NCAA lawsuit, filed by former Gov. Chris Christie, states that a 1992 law (the Professional and Amateur Sports Protection Act, or PASPA), which prohibits sports betting in all but four states, flouts the 10th Amendment—giving powers to states that are not granted to the federal government or which are not clearly prohibited to states.
BetDSI.edu, an online gaming site, offers sports betting and online wagering on major sporting events, as well as politics, the Academy Awards, the Grammys and reality television.
Scott Cooley, an odds consultant for BetDSU.eu, told Observer that the Supreme Court's decision will have an "enormous impact" on the company's future in the gaming industry.
"No one has a crystal ball to predict whether that impact will be a positive or negative one, but we anticipate it will be a bit of both," Cooley said in a statement. "Online sportsbooks might flourish immediately following a reversal of PASPA, but ultimately might perish as the U.S. establishes sports betting entities nationwide."
He said the company's goal is to make sure it conducts online gambling in a way that is both fun and professional.
"At the end of the day, we want everyone to be able to enjoy gambling on sports in a enjoyable and responsible manner, whether with our book or elsewhere," Cooley continued. "That's why we've been in this business for 20 years.
Here's a look at how the site is placing odds on the effort to legalize sports betting in New Jersey:
When Will the U.S. Supreme Court Deliver a Ruling on Christie v. NCAA?
March 5 (+100)
April 2 (+150)
April 30 (+300)
May 14 (+750)
May 21 (+1000)
May 29 (+2500)
Any Other Date (+1000)
Will the U.S. Supreme Court Reverse the Lower Court's Decision in Christie v. NCAA, Which Would Allow States to Legalize Sports Betting?
Yes (-145)
No (+115)
BetDSI SportsBook was founded in 1998 and is headquartered in San Jose, Costa Rica. BetDSI.edu serves clients in more than 140 countries.
In December 2017, Dennis Drazin, CEO of Darby Development, which operates Monmouth Park Racetrack—the state's largest racetrack—estimated that New Jersey residents could be wagering up to $10 billion illegally on sports gambling as a result of the 1992 law.
That estimate is based on the American Gaming Association's estimates that Americans illegally wager $150 billion per year on sports betting. Some estimates say it is as much as $400 billion.
Advocates argue the federal law creates a multi-billion dollar annual revenue stream underground throughout the nation.
Nevada is one of the few states where sports betting is allowed. Roughly $4 billion is legally wagered on sports in Nevada each year, according to the Nevada Gaming Control Board. And the groups estimates that sports betting attracts 30 million visitors to Nevada annually.