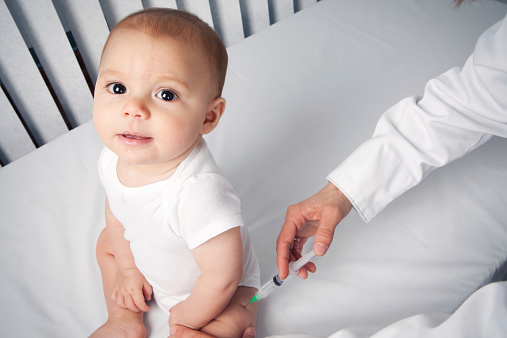 An Australian tourist who has measles made contact with 32 people when he visited New York City this month, according to the city's Department of Health and Mental Hygiene.
Last week, the New York State Department of Health issued a measles warning after the tourist visited several sites in the city, as well as in Orange and Putnam Counties, between Feb. 16-21.
Those sites included the Metropolitan Museum of Art in Manhattan as part of an Oasis Bible Tour group, the Watchtower Educational Center in Putnam County, an Orange County hotel, the Urgent Care Center in Orange County and Orange Regional Medical Center's Emergency Department.
"We have a list of now 32 contacts… it's not a large number by our standards, and every one of these people have been contacted by the Health Department," Dr. Jane Zucker, the city Health Department's assistant commissioner who heads the immunization bureau, told Observer on Monday afternoon. "There was one person we were unable to reach, but we will continue to try."
She noted that not all of the individuals who made contact with the tourist live in the city but that the city has notified the appropriate jurisdictions.
The Health Department, she explained, provided affected individuals with relevant information and offered support for individuals who did not know whether or not they had been vaccinated.
"At the hotel, we can't identify every guest, but all of the guests at the hotel did receive notification," Zucker continued, adding that they made sure everyone had immunity. "We worked with the hotel to have notification [sent] to the hotel. Everyone who stayed at the hotel the same dates that the individual was there and the other people who we know had exposure that work at the hotel."
She also said the state notified other states in the event that other individuals were visiting the city at the time and that her staff has been notifying individuals "very quickly."
However, she warned the number of affected individuals could be much higher.
"Potentially, it's a much larger number," Zucker added.
The last time New York City had a measles case was in May 2017, according to Zucker. In 2013, a measles outbreak hit two orthodox Jewish neighborhoods in Brooklyn. None of the 58 individuals were vaccinated at the time.
She maintained that it is too early to tell whether any of the 32 individuals who made contact with the tourist have measles given that there is a 10-12 day incubation period for the disease.
In New York state, measles immunization is required for children enrolled in schools, daycare and pre-kindergarten, according to the state Health Department. Since August 1990, college students have also been required to show that they are immune against measles.
"If there's any good news, it's that we have very good, what we would call 'high population immunity' in New York City," Zucker said. "A lot of people are really immune."
Measles is a highly contagious disease caused by a virus spread via direct contact with nasal or throat secretions of infected people, according to the state Health Department. Individuals first develop a fever, then may have a cough, runny nose and watery eyes and finally, a rash appears.
The state Health Department says the best way to prevent measles is to get vaccinated, recommending two doses of the Measles, Mumps and Rubella (MMR) vaccine.
Roughly 91 percent of children aged 19-35 months received the vaccination in 2016, according to the Centers for Disease Control (CDC).
From Jan. 1-27, nine people from four states—Arkansas, Illinois, Indiana and Texas—were reported to have measles, the CDC said.
In 2017, 118 people from 15 states and Washington, D.C. had measles, compared to 86 people from 19 states in 2016 and 188 people from 24 states and D.C. in 2015.
And in 2014, the United States saw a record number of measles cases, with 667 cases from 27 states—the highest number since measles was eliminated in the United States in 2000.
Watchtower Educational Center told Observer in a statement that it immediately informed its personnel at all of its complexes about the tourist's contact with the center and distributed a fact sheet from the state Health Department. Individuals with symptoms were directed to infirmary staff.
"We identified any [individuals] who had direct contact with the infected visitor, and they were given further information and support as needed," the center said. "We have been cooperating closely with the Health Department in doing all that is needed to protect our staff and any visitors."
A representative for La Quinta Inn—an Upper West Side hotel the tourist visited—told Observer the state Health Department asked them to keep all communications related to the matter confidential. The other five locations visited by the tourist did not immediately respond to requests for comment on Monday.