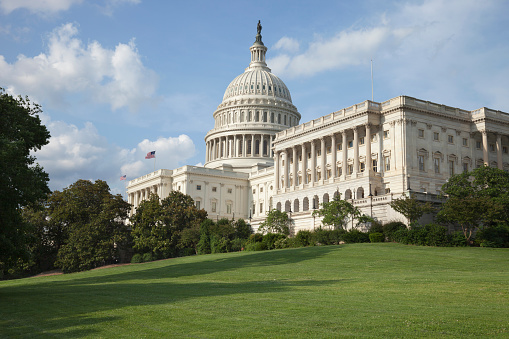 Could the blue wave sweeping the United States spread to New York and bring some new, younger faces to Washington, D.C.?
Perhaps the hottest congressional race this year is the seat held by Rep. Dan Donovan (R-Staten Island), the only Republican representing New York City in Congress. He is facing a whopping seven Democratic challengers, one of whom has raised a lot of money. His sole GOP opponent is ex-Rep. Michael Grimm, a convicted felon.
And while Reps. Yvette Clarke (D-Brooklyn), Joe Crowley (D-Queens/Bronx)—head of the Queens Democratic Party and House Democratic Caucus chairman—and Carolyn Maloney (D-Manhattan) are popular incumbents, they are facing challengers—mostly millennials—for the first time in years.
Staten Island — Congressional District 11
The last Democrat to win the seat—which covers Staten Island and parts of Southern Brooklyn—was now-Staten Island District Attorney Michael McMahon, who held the seat from 2009 to 2011.
Democrats have a five-to-three enrollment advantage among active voters in the heavily-unionized district, where former President Barack Obama and Gov. Andrew Cuomo beat their GOP opponents by significant margins. And the Cook Political Report, a nonpartisan election forecaster, has shifted the race toward Democrats.
Jonathan Yedin, who was McMahon's campaign manager, told Observer that a Democrat could win with the national climate and the "right sort of candidate and issues on the ground."
Yedin predicts the Democratic field will narrow and noted some conservative Republicans still support Grimm. He believes the state Conservative party will back Donovan, and Grimm will force an opportunity to ballot (OTB) to try to get that line.
"In a perfect world, you have more sort of negative types of news, more negative sentiment out of Washington and Republicans in a Trump White House—which makes them even more unpopular—coupled with both Donovan and Grimm on the November ballot… splitting into each other's votes and a strong Democratic opponent, one that's very well-funded," he said.
Donovan has $718,766.55 in cash on hand and $872,262.66 in contributions, according to the Federal Election Commission. Grimm has $198,026.23 in cash on hand and $176,217.24 in contributions.
Democrat Max Rose, 31, a U.S. Army veteran, has $492,586.63 in cash on hand and $658,733.03 in contributions.
Rose, whose campaign has been highlighted by the Democratic Congressional Campaign Committee, worked for the late Brooklyn District Attorney Ken Thompson and at Brightpoint Health, a network of health care clinics. His platform includes building infrastructure, ending the opioid epidemic and cutting health care costs.
Rose told Observer he has a "locally-run campaign with local energy."
"It has nothing to do with partisanship," he said. "It has to do with the fact that new leadership is needed in Washington, D.C. … they [DCCC] looked at the campaign, they see who's built an infrastructure, they see who has a message to win."
Michael DeVito, 44, a Marine Corps veteran and nonprofit executive, is focused on universal health care, green infrastructure, transportation, education and more living wage jobs.
"We are a microcosm of middle America if you look at the landscape of the district and the reality of our district is that we don't have living wage jobs," DeVito said.
Michael DeCillis, 46, a former cop and public school teacher, says his top issues are the economy, infrastructure, job creation, universal health care and education.
"Without changing my message, I find that my personal background and narrative has been successful in appealing to a wide variety of voters in the district," DeCillis said.
Zach Emig, 40, a bond trader, is concentrating on health care, getting money out of politics and holding Big Pharma accountable. He lamented a lack of progress in tackling economic issues.
"Now, since that [presidential] election, the Republicans in power in Washington, D.C.—both in Congress and the White House—have done nothing to address the needs of these voters," Emig said.
Radhakrishna Mohan, 67, a union leader, wants constituents to see that Trump's policies hurt everyday people.
"The way we are going to put out the message to resonate with all the Staten Islanders is [to] make them understand that it doesn't matter if you're a Democrat or a Republican, you're going to be on the receiving end," Mohan said.
Omar Vaid, 36, a union worker who helped build movie sets, argued it boils down to the "right candidate" and avoiding "party politics."
"Independent-minded people—bringing them together in such a way that we're talking about relevant things, and I believe that should be good union jobs and public schools and health care and [the] prescription crisis," Vaid said.
Paul Sperling, 25, an organizer and political scientist, said the district lacks good jobs and that he would work on transportation and education.
"I would say that our campaign is what's making it competitive," Sperling said. "The energy around our campaign and working people standing up for themselves."
Grimm, a staunch Trump supporter, pointed to the opioid epidemic and Trump's infrastructure plan. He accused Donovan of alienating his base because he has sometimes opposed Trump and called Rose's money "national money."
"I have to be in this primary or else we will lose the seat to the Democrat," he said.
In response to Donovan and the Democratic candidates saying he betrayed voters when he pleaded guilty to tax evasion and quit weeks after winning reelection in 2014, he claimed he was the victim of a "corrupt" Justice Department.
Donovan told Observer the seat is always a "targeted seat" and that Grimm had a liberal voting record. He also noted he heads a House subcommittee on anti-terror and disaster response policies—key issues for the district.
"Michael Grimm's gonna say I don't support the president enough, and the Democrats are gonna say I support the president too much, but the voters are smart, they'll see through that," he said.
Evan Lukaske, the DCCC's regional press secretary, feels "great" about the Democrats' prospects.
"Max Rose is building a strong grassroots movement and racking up impressive endorsements, while weak and ineffective Dan Donovan owns a Republican agenda that is causing higher taxes and increased healthcare premiums," Lukaske said in a statement.
The National Republican Campaign Committee did not respond to a request for comment.
Brooklyn — Congressional District 9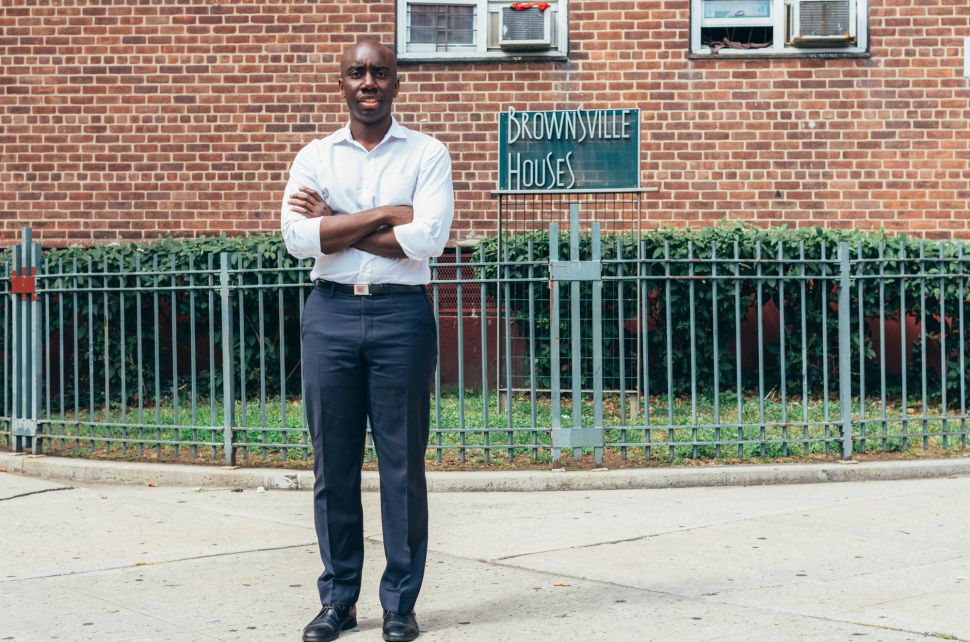 Clarke has been representing the district, which includes Brownsville, Flatbush, Crown Heights and Park Slope, since 2006. She served as councilwoman from 2002 to 2006. Her mother, Una, served on the Council from 1992 to 2001.
She has $172,883.75 in cash on hand and $420,428.26 in contributions, according to the FEC.
Adem Bunkeddeko, a 30-year-old community organizer and Community Board 8 member who has worked for nonprofits, has $120,949 in contributions and $71,448.72 in cash on hand.
Bunkeddeko, a Queens native and the son of Ugandan immigrants, wants to work on affordable housing, helping students write off college debt and criminal justice reform. He said Clarke has yet to pass a bill into law.
"I think the landscape has shifted in regards to people being more in tune, being more aware and just being more conscious of what's going on in our political debate," he said.
Joel Anibalah-Kazuma, 34, who runs a transportation company, supports Trump's immigration policies and infrastructure plan and wants to tackle criminal justice reform, calling Clarke an "establishment Democrat."
Earl Blum, 24, who handed out flyers for Brooklyn Councilman Chaim Deutsch, said many Orthodox Jews and Italians are disappointed with Clarke and that his lack of experience "works to my advantage" despite her popularity.
Ronnie Sykes, Clarke's campaign spokeswoman, touted her record.
"Congresswoman Yvette Clarke is running on her record, and come primary day, the voters will decide," Sykes said in a statement.
Queens — Congressional District 14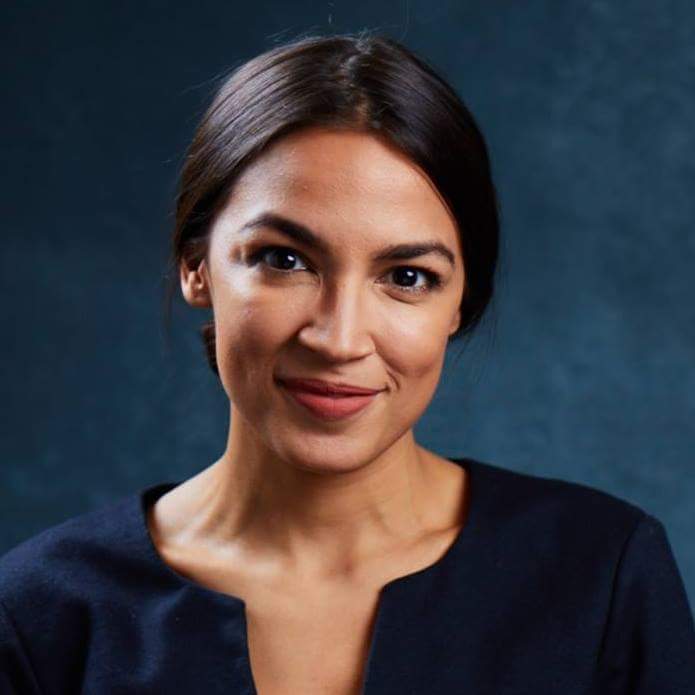 Crowley has been representing the 14th congressional district in the Bronx and Queens since 1998. He has $1,380,723.89 in cash on hand and $2,147,482 in contributions, according to the FEC.
But for the first time in more than a decade, he has a Democratic opponent: Alexandria Ocasio-Cortez, 28, a former organizer for Sanders in the Bronx. Ocasio-Cortez has $59,973.15 in contributions and $18,842.25 in cash on hand.
She worked for the late Sen. Ted Kennedy (D-Mass.) in his foreign affairs office and for the National Hispanic Institute. She was drafted to run by progressive PAC Brand New Congress and received endorsements from The People for Bernie Sanders and Justice Democrats.
Ocasio-Cortez supports "Medicare for All," a Green New Deal, debt-free college tuition and addressing money in politics.
"The grassroots campaign, the message, the platform is all in our pocket and all in our corner and really the question is about how well we can organize this race, which has traditionally experienced very low voter turnout as well," she said.
And she noted former Rep. Tom Manton handpicked Crowley to succeed him.
Vijay Chaudhuri, Crowley's campaign spokesman, was unfazed.
"The people of Queens and the Bronx have elected Joe Crowley to represent them in Congress by an overwhelming majority each and every time his name has appeared on the ballot," Chaudhuri said in a statement.
Manhattan — Congressional District 12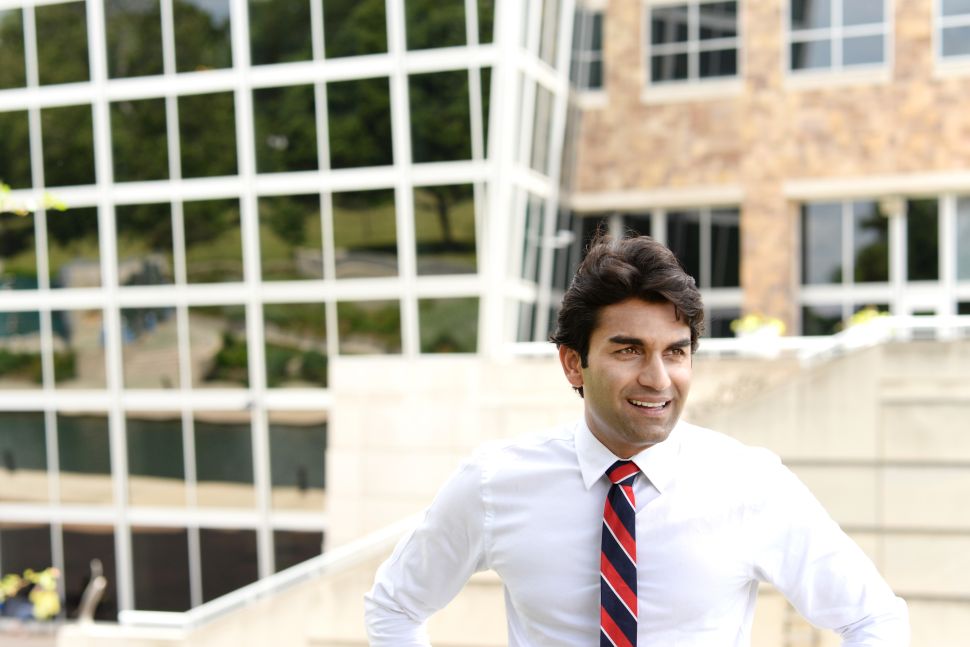 Maloney, who was first elected to Congress in 1992, represents the East Side of Manhattan and parts of Queens and Brooklyn.
Her challengers are Suraj Patel, a 34-year-old entrepreneur and adjunct professor at New York University who teaches business ethics, and Sander Hicks, a self-described anti-war activist, small businessman and 9/11 Truther.
Maloney has $641,564.10 in cash on hand and $870,993.08 in contributions, according to the FEC. Patel has $450,726.59 in cash on hand and $549,632.77 in contributions.
Patel, the son of Indian immigrants, worked as an Advance Associate at the White House and for Obama's campaigns. He hopes to tackle college affordability, criminal justice reform, immigration, transportation and public housing.
"We do have an energized, engaged, brand new, emerging electorate of energized and engaged young people… people of color, generally anyone disaffected who thought of politics as an option or something that didn't really pertain to them," he said.
Hicks, 47, blasted Maloney for supporting the Iraq War, calling her a "hawk" and pledging "to avoid dark money" and energize small donors. He said he is "similar to Bernie Sanders," while Maloney is "very, very close to Hillary Clinton."
George Arzt, Maloney's campaign spokesman, noted her work with 9/11 responders and survivors, the Second Avenue subway and women's access to health care.
"Carolyn's constituents know she'll never stop fighting for them, and that is why they vote for her," Arzt said in a statement.