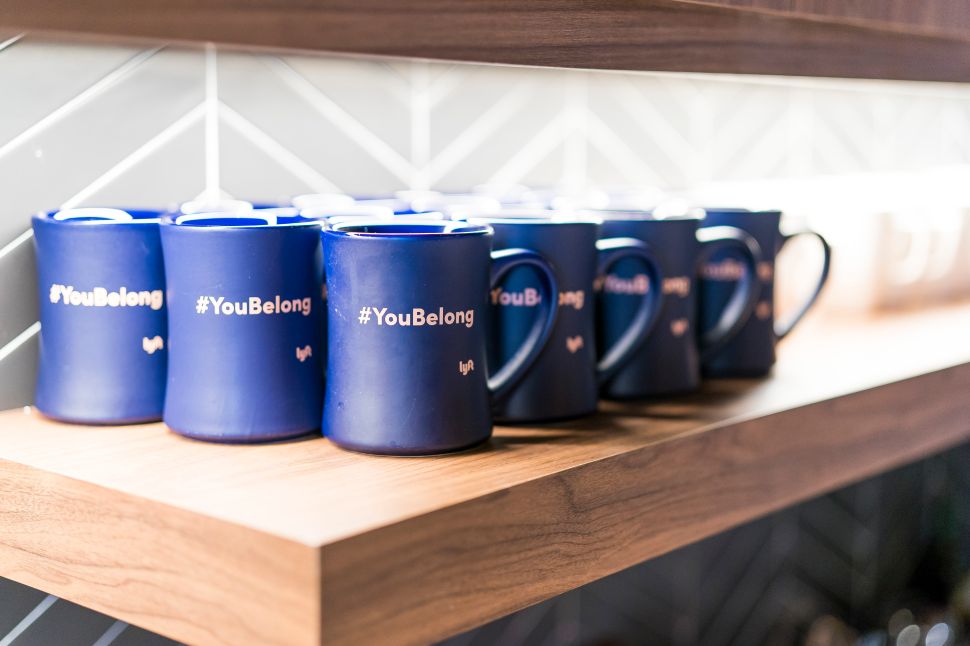 Lyft wants its drives to feel more like the members of a company with a flashy office nearby rather than short-term contractors whose boss only exists as a logo on a cellphone screen.
On Thursday, Lyft will open a newly-renovated Driver Hub in the Falchi Building in Long Island City, where Uber also has an office.
The new hub will be a place for drivers to come in and meet Lyft staff, conduct meetings or just take a coffee break.
Three times as large as the old hub, the new space is an eye-catcher with hallways that are painted in magenta from floor to ceiling. It also serves various functions with an entertainment area, work area equipped with desktops, private phone booths and ample open space for meetings.
The New York hub is one of Lyft's 12 driver hubs across the country, which are concentrated on the East Coast and the West Coast.
"Lyft is committed to creating a reliable and enjoyable experience for both drivers and passengers. With the opening of The Hub, prospective and existing drivers will have real-time support for all of their driving needs," said Vipul Patel, general manager for Lyft New York. "We've seen increased demand for Lyft in New York, and our drivers have played an instrumental role in our continued growth. We look forward to fostering our driver community during this exciting time."
Lyft's Driver Hub renovation is part of its effort to catch up with its primary rival, Uber, in building loyalty of its driver community and recruiting new drivers in key markets.
2017 was a big year for Lyft.
According to internal data, Lyft's weekly rides in the metro New York area increased by 280 percent in 2017.
"Lyft has had a Driver Hub for New York City area since 2014, but given its strong and growing driver community, the company was eager to open a bigger space to showcase Lyft's values and brand," a Lyft spokesperson told Observer.
The company also introduced an education program in November 2017 that offers drivers discounted GED and college-level courses online.
But Uber's competition is close—literally.
Uber has a similar driver support location chain called Greenlight Hub, which was first launched in 2014 in Connecticut. Uber currently has 18 Greenlight Hubs in the U.S., including three in New York City and two in Canada.
In fact, one of Uber's New York Greenlight Hubs is in the same building as Lyft's new hub.
According to Commercial Observer, Lyft has leased 12,000 square feet of the building, and Uber has 11,000 square feet.