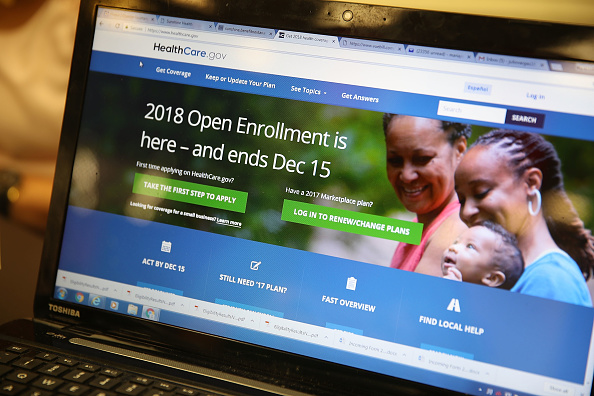 More than four million New Yorkers signed up for health care coverage through former President Barack Obama's Affordable Care Act, according to the state.
Roughly 4.3 million people signed up for Obamacare last year—an increase of 700,000 people from 2017, according to the New York State of Health, the state's official health plan Marketplace.
The 2018 open enrollment period concluded with nearly one million people enrolled in a Qualified Health Plan—an insurance plan that covers all of ACA's essential benefits—and the Essential Plan, which offers health insurance for as little as $20 a month if individuals qualify. That represents an 84,000-person increase since the end of open enrollment in 2017.
"Covering 4.3 million New Yorkers is truly a historic milestone," Donna Frescatore, executive director of NY State of Health, said in a statement. "More consumers than ever before are using the Marketplace for their health plan needs, proving that demand for quality, affordable coverage is at an all-time high—demand that NY State of Health is able to meet."
The state also argued its decision to extend the 2019 open enrollment period by six weeks from Dec. 15 to Jan. 31 was validated given that an additional 24,000 people gained Qualified Health Plan coverage during that time frame.
As of Jan. 31, more than 1.36 million people enrolled in a non-Medicaid program through the Marketplace: 253,102 in a Qualified Health Plan, 738,851 in the Essential Plan for low-income New Yorkers and 374,577 in Child Health Plus, NY State of Health said.
And 2,965,863 people enrolled in Medicaid through the Marketplace.
At the end of December, the administration of President Donald Trump announced that 8.8 million individuals signed up for health insurance through the ACA's federal marketplace.
A tax reform bill signed into law by Trump in December eliminates the ACA's individual mandate that requires people to pay tax penalties if they do not have insurance. The change will go into effect in 2019.
Throughout the open enrollment period, Marketplace representatives participated in nearly 470 events and sent more than 1.2 million personalized emails to consumers, the state reported.
During the 2018 open enrollment period, website traffic and call center volume rose, with nearly two million website visitors and more than 1.8 million calls to customer service, including more than 42,000 calls on Jan. 31 alone.