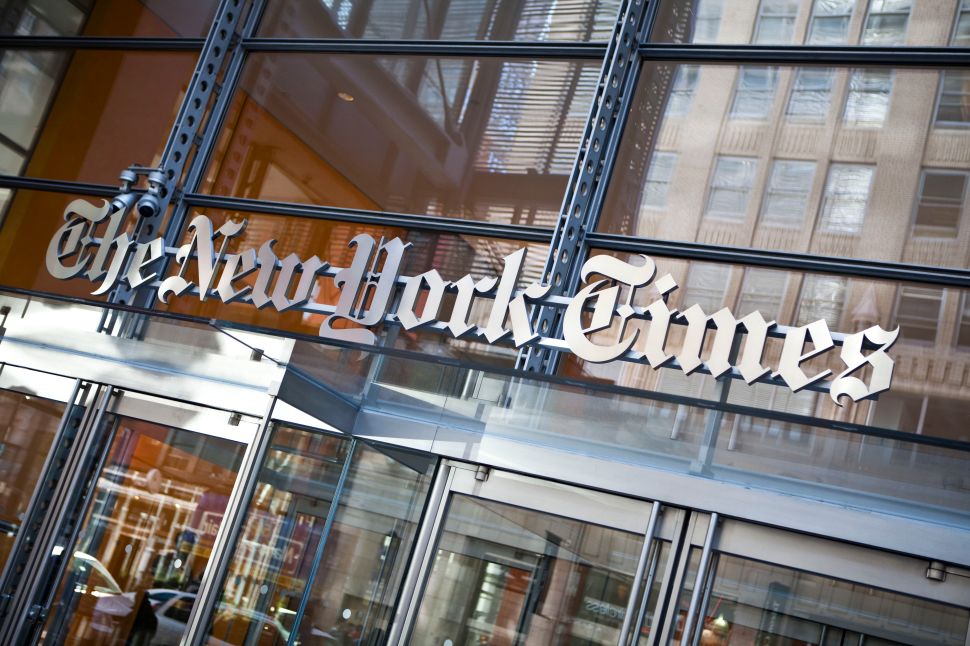 Investigative reporting has been given new life in the Trump era.
From The New York Times' reports on Russian disinformation efforts to The Intercept's discovery of Rob Porter's abuse record, journalism has entered a renaissance, even amid rapid industry shifts and the end of print publications.
But as major media outlets funnel funds into investigative teams, reporters have relied heavily on anonymous sources to break stories.
"They're the things we hope to use the least, but often have to rely on the most when we're reporting on sensitive subjects like classified information and legal material that people don't want to talk about," Michael Schmidt of The New York Times told Observer.
Schmidt's reporting has untangled many complicated narratives surrounding the 2016 election and the Trump White House—including last year's break on how President Donald Trump asked former FBI Director James Comey to sign a loyalty pledge and end the bureau's investigation into former national security advisor Mike Flynn.
"Readers often don't like the use of anonymous sources, but they love the information that comes from it. So it's a very difficult balance that we have to find," added the reporter during a Times panel on Russia and the 2016 election on Tuesday night.
Though there has been an uptick in anonymous sourcing since the 2016 election, the practice is by no means new.
Bob Woodward and Carl Bernstein relied heavily on the anonymous "Deep Throat" source to break the Watergate story, which ended Nixon's presidency. Deep Throat was identified 30 years later as then-FBI Associate Director Mark Felt.
"If you look at a lot of the Watergate coverage, a lot of it was based off of anonymous sources," explained Schmidt. "A lot of the great reporting over the years has been based off that. It's difficult. It should be one of the things of last resort, but it's probably our strongest tool to get at some of the most important information."
Many in power do not share Schmidt's optimism, at least publicly.
The president has used the industry's shift toward anonymous sourcing to discredit the media as it uncovers information on his campaign and administration.
"Whenever you see the words 'sources say' in the fake news media, and they don't mention names, it is very possible that those sources don't exist but are made up by fake news writers," Trump wrote over Twitter last year, in one of many statements meant to undermine the legitimacy of news organizations.
However, the president's remarks may have just been partisan grandstanding. Despite insults aimed at "fake news" organizations, particularly "the failing New York Times," Trump granted Schmidt a 30-minute exclusive interview in late December, claiming the Times covers him fairly.
But even still, the rhetoric mobilizes those wary of an American establishment.
"Your presentation is utter academic masturbation," a rambunctious audience member yelled at Schmidt and his colleagues during the panel. "Congratulations to being the leading fake news!"
Outside the Times Talk—standing in the cold streets by Union Square—supporters of eight-time presidential fringe candidate Lyndon LaRouche handed out flyers discrediting Special Counsel Robert Mueller's investigation into the Trump campaign.
News, reality and conspiracy are all just rhetoric in the Trump era.