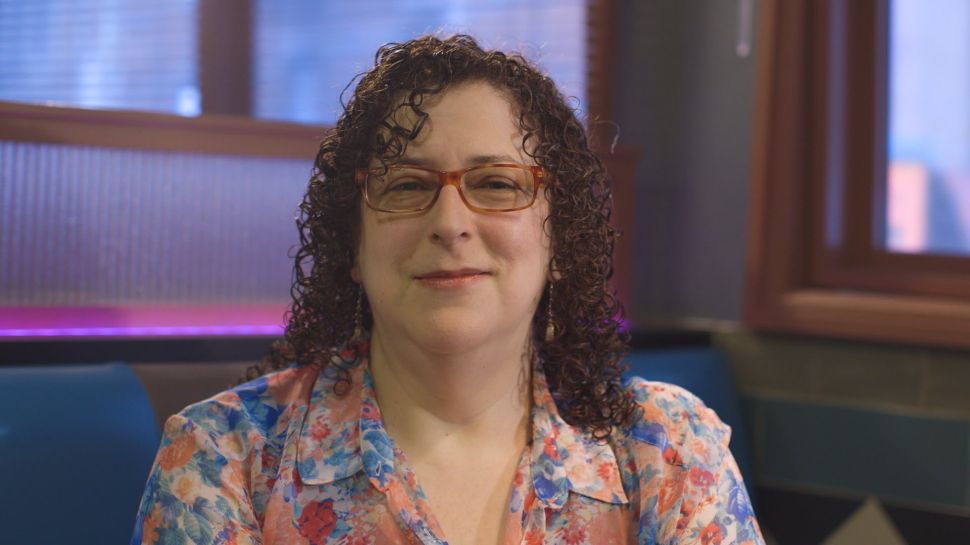 It's time to write the post mortem on Margalit Fox.
Oh, The New York Times' senior obituary writer isn't dead (thank goodness). But after 24 years at the Gray Lady, the 56-year-old is moving on.
"Through a series of very happy accidents, I made my career at a daily newspaper," she told Observer. "But it wasn't an area of journalism I ever expected to work in, and especially not for over two decades."
As such, Fox is leaving the Times at the end of June to focus full-time on book writing. Her departure coincides with the release of her third book Conan Doyle for the Defense, the story of how the creator of Sherlock Holmes overturned an innocent man's murder conviction.
Fox started her career at the Times in 1994 as an editor for the Book Review. She moved to the obituary desk in 2004 and has written almost 1,400 obits since then.
"It's the job nobody thinks they want, a kind of Siberia," Fox said. "But it's the best beat in journalism because you're paid to tell peoples' stories.
Fox has gained a reputation as one of the best storytellers on the web—in fact, the Times has submitted her for Pulitzer Prizes twice. Soon after the paper sent a press release about her departure, Twitter was filled with tributes to her greatest hits.
While obituaries have to be reported and fact checked like any other news story, Fox said two things set them apart.
"Obits are the most purely narrative genre in daily journalism," she said. "We are charged with taking our subjects from the cradle to the grave.
All obituaries also require social context.
"You can use the lens of an individual life to talk about how culture changed," Fox said.
She has several favorite examples of this, including John Fairfax, an adventurer who crossed both the Atlantic and Pacific Oceans in a rowboat.
One section of the obit in particular, which mentioned Fairfax's attempt to commit "suicide by jaguar," lit up social media. Many people called it the most "badass" obit they'd ever read.
Another one of Fox's favorites was a profile of Janet Wolfe, an Upper West Side mainstay who was the subject of many New Yorker "Talk of the Town" columns.
Her job hasn't always been that easy: she's also had to write obits for Nazi war criminals and killers like Charles Manson.
"When you come home, you want to take a shower and wash those people off you," Fox said. "But they have to be done, and they have to be done right."
Fox also writes advance obits for notable people who haven't died yet—she'll be leaving dozens of them behind when she leaves the paper. The Times has 1,900 advance obits in all, for politicians, authors, athletes and movie stars.
The Times has sometimes been caught by surprise by celebrity deaths like Amy Winehouse and Michael Jackson. In those instances, Fox had to do her job a lot faster than usual.
"I had one arm in the coat sleeve at 7 or 8 p.m., and then my editor said 'Sit back down,'" she said. "I had to inhale someone's life in an hour."
Ironically, Fox never had to complete the common English class assignment to write her own obituary. And she said she's not about to start now.
"It would be the ultimate journalistic conflict of interest," she said.
Fox said she hoped her own obit would say she was "a decent stylist who didn't mess up too many times."
And she doesn't mind that her own life wasn't as exotic as those of her obit subjects.
"If I were to have a jaguar, I'd want it to be the kind with four wheels and a capital J," Fox said.