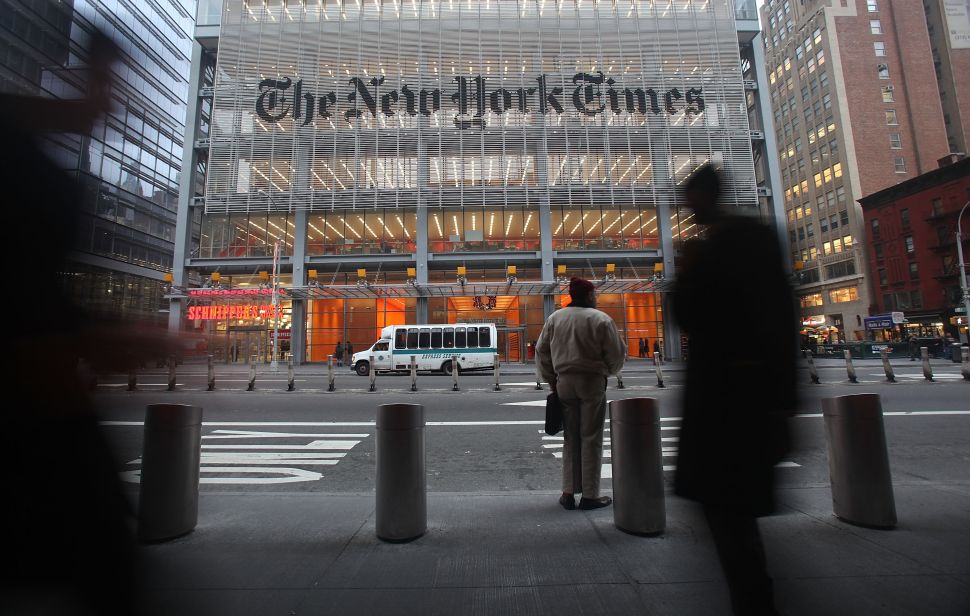 Will the Gray Lady conquer television next?
The New York Times is dipping its toe into weekly TV news. As CNN's Brian Stelter (a former Times employee) first reported, the company recently posted a job listing for an editor and executive producer.
This unnamed television series (likely a 30-minute weekly broadcast) will "combine the range and authority of Times journalism with immersive storytelling, innovative visuals and best-in-class production values," the job posting reads.
The show will include investigations, interviews and on-the-ground reporting. Producers will have access to the paper's 1,450-person staff at work and in the field.
Potential program topics include the Trump presidency, the #MeToo movement, artificial intelligence and the consequences of climate change.
Production company Left/Right, which also helped radio program This American Life transition into television, will develop and produce the Times show.
This will be the Times' first foray into TV, though a documentary film crew captured the newsroom for the 2011 documentary Page One.
While the paper's subscription revenue totaled more than $1 billion last year, its ad sales continued to plummet. The series could prove to be a new source of revenue for the Times, though specific details about sponsorship and distribution are not yet available.
More news media companies have been branching into movies and television of late.
Vox Media sold a mobile video series to Verizon last year, and BuzzFeed has gone from blowing up watermelons to producing motion pictures.
Ventures on cable TV have been met with mixed success. Page Six TV, an offshoot of the infamous New York Post gossip column, was recently renewed for a second season after averaging four million weekly viewers.
But Viceland, a former History Channel station acquired by Vice Media, saw ratings drop 42 percent last year.
Another cause for concern is that the Times may be acting too quickly.
In the last month alone, the paper launched an immersive augmented reality experience for the Winter Olympics and signed a deal to bring its popular The Daily podcast to radio.
Introducing so many innovations in such a short time increases the risk that the paper will spread itself too thin. For over 150 years the Times has been the gold standard in journalism, but if one of these products fails, it could ding the paper's already damaged reputation.
Observer has reached out to the Times and will update this post if they respond.