While Merriam-Webster is defining the words behind the Winter Olympics, The New York Times is getting readers closer to the action than ever before.
Today, the Gray Lady unveiled a new augmented reality experience for phones and tablets, which explores the techniques of four Olympic athletes. This is the Times' first experiment with AR technology.
American figure skater Nathan Chen, American speedskater J.R. Celski, American hockey goalie Alex Rigsby and Austrian big air snowboarder Anna Gasser are featured in the piece. The Times photographed each athlete mid-pose as they performed their signature moves.
The paper's AR pros then created a high-resolution 3D scan of each athlete. They repositioned and edited the image to make it as realistic as possible, using motion data and getting input from the athletes themselves.
This labor-intensive process gives an up-close-and-personal look at four Olympic masters.
For example, Chen spins 400 revolutions per minute, and his eight-foot jumps take him 20 inches off the ice. There was no easy way to visualize that until now.
Other AR moves showcased in the piece include Rigsby guarding the net against pucks that can speed up to 70 miles per hour and Gasser rotating and flipping her way through a 60 foot spin.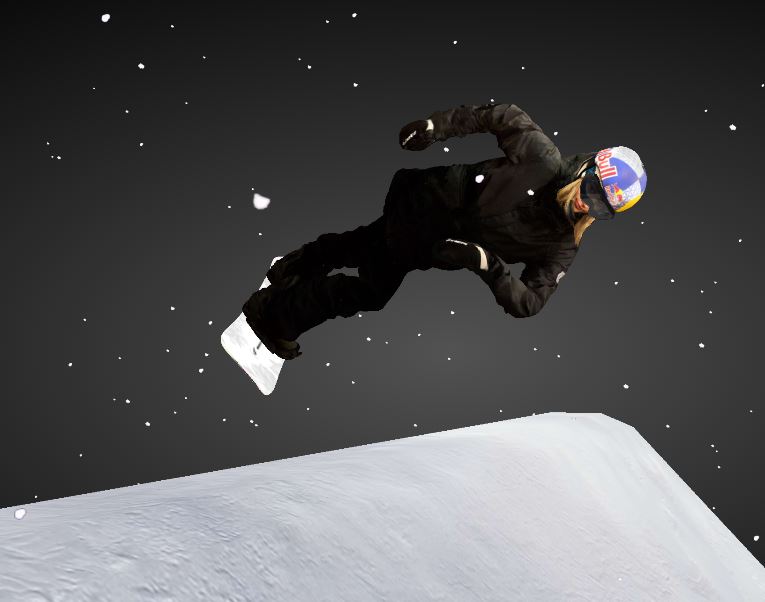 The Times feature also includes a first look at Team USA's uniforms for the opening ceremony parade, which were designed (like all of this year's Olympic outfits) by Ralph Lauren.
Graham Roberts, the Times' director of immersive platform storytelling, told Observer that AR creates a bridge between the digital and physical worlds. As such, readers can now get a more visceral sense of scale and physicality by walking up to a person or object and examining it from different angles.
According to Roberts, the Olympics were a perfect time to introduce Times' readers to AR, especially since many cell phones are now equipped with it. Apple's iOS 11, released in September, allows users to run augmented reality apps.
"The technology was ready, and we had a story that made sense and would engage people more in the games," Roberts said.
AR technology is not yet available on Android phones, though Google has a system called ARCore in the "Developer Preview" stage. Roberts said the program will be added to the Times app once it is generally available.
While he didn't reveal any specific use cases, Roberts said the paper planned to use AR in other stories. He pointed out that the technology allows users to immerse themselves in a large graphic or projection—without dealing with annoying iPhone camera quirks like pinch-to-zoom or swiping.
"We've gotten so used to visual journalism shrunk down to the small screen," Roberts said. "It's nice to be maximizing it again."