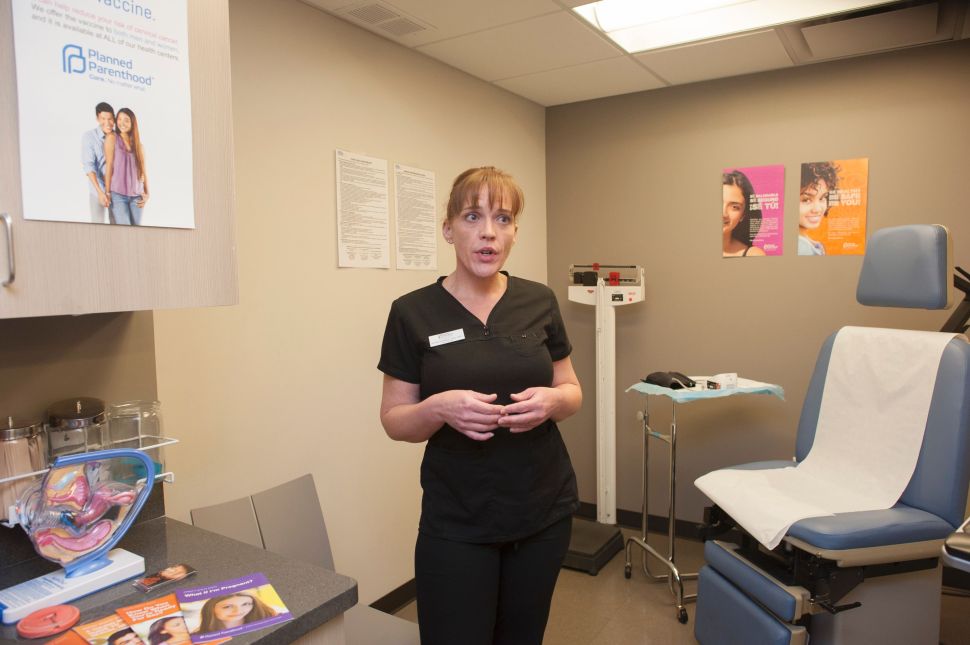 An effort in New Jersey to restore funding for family planning centers, such as Planned Parenthood, moved forward Monday, with a state Assembly Committee approving a pair of bills aimed at undoing the policies of former Gov. Chris Christie.
The Assembly Budget Committee voted 8-3 to approve a measure to reinstate $7.45 million in grants for family planning and women's health clinics and another to expand Medicaid eligibility to women for family planning services.
"This bill is much more than about abortion. This is about women's health," Assemblywoman Carol A. Murphy (D-7) said of the move to restore funding.
"This has been a long time coming. It has been vetoed for the last eight years."
"Planned Parenthood could have been doing a lot of good over the last eight years," she added.
Former Gov. Chris Christie had consistently cut the money from state budgets starting in 2010. At first the governor cited fiscal concerns, but later—as he was seeking the Republican nomination for president—Christie said his vetoes were a reflection of his conservative policies.
Democratic Gov. Phil Murphy has vowed to sign the legislation as soon as it gets to his desk.
During a brief hearing on the bill, the committee heard from Christine Sadovy, legislative and political director of the Planned Parenthood Action Fund of New Jersey, who said every $1 spent on family planning services in the state saves $7, primarily in avoided costs.
"Family planning funding is a good investment for the health of the people of New Jersey. It's also a good investment for the economy," she said.
Marie Tasy, executive director of New Jersey Right to Life, said federally qualified health centers met the health care needs of New Jersey women during the eight years Christie vetoed the funding measures.
"If Planned Parenthood has seen a decrease in the number of patients, it is more likely due to the fact that women are receiving better, more comprehensive services such as mammograms, prenatal care and pediatric health care for their children at the FQHCs, which Planned Parenthood clearly does not provide," she said.
Tasy also questioned the propriety of Triste Brooks, president and CEO of Planned Parenthood of Northern, Central and Southern New Jersey, serving on Murphy's Healthcare Transition Advisory Committee, since her organization stands to benefit financially from state policies.
"Can this committee explain how this is not a conflict of interest?" Tasy asked.
Clinics that would receive the grants would be barred from spending the funds on abortions.
Officials at Planned Parenthood said the state grants previously paid for cancer screenings, birth control and prevention and treatment of sexually transmitted diseases and other services.
The state Senate already passed its version of the bills earlier this month. Assembly Speaker Craig Coughlin has said he expects the lower house will act on the measures this week.