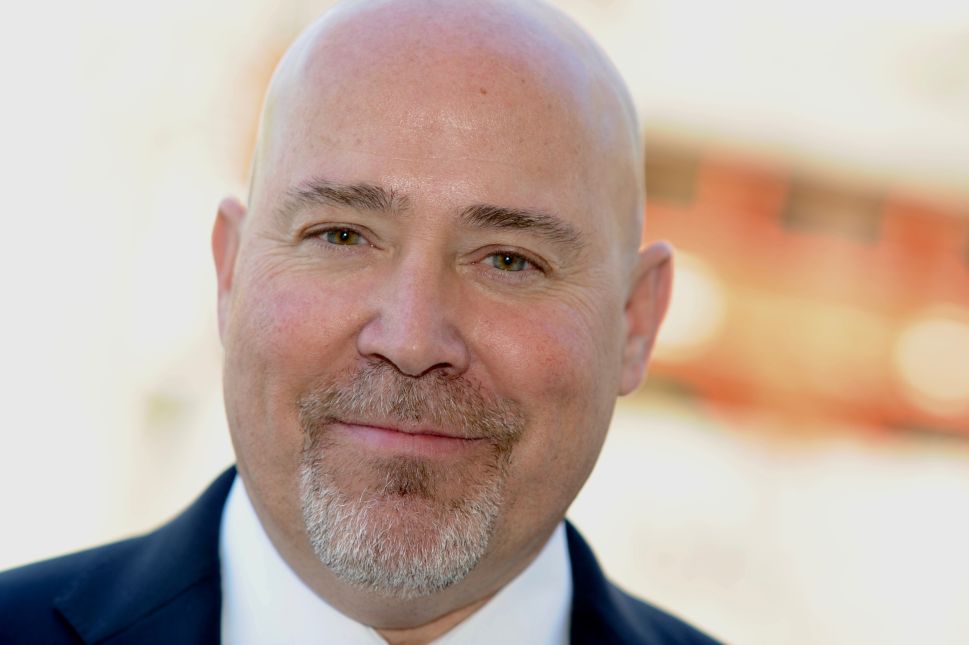 Last week's school shooting in Florida has sparked concerns about gun violence and a national debate on gun control measures. It has also prompted fear and anger in New Jersey, with parents requesting their local schools be provided armed guards and students calling on politicians to tighten gun laws to protect them.
The debate has also cast the spotlight on local politicians' voting records on gun laws.
NJ.com reports that three New Jersey GOP congressmen—Tom MacArthur, Rodney Frelinghuysen and Frank LoBiondo—supported an NRA-backed measure that would make it easier for people from other states to carry concealed weapons in New Jersey. The Concealed Carry Reciprocity Act—the first gun bill voted on by Congress following the massacre of concert-goers in Las Vegas—would require states with tough gun laws, like New Jersey, to honor concealed weapons permits from other states.
All the state's Democratic lawmakers, as well as Republicans Leonard Lance and Chris Smith, voted against the measure. MacArthur co-sponsored the law, saying it was needed to protect out-of-state law-abiding gun owners, who could be jailed if caught with a concealed weapon in New Jersey. The bill was a top legislative priority for the National Rifle Association (NRA).
Opponents, including law enforcement officials in some of the nation's largest cities, argue the measure would gut local gun-control efforts and increase the danger for residents and law enforcement officers in their areas.
The NJ.com report notes that all the state's Republican congressmen voted to overturn a law requiring the Social Security Administration report the names of those with mental illnesses that could be used when performing background checks for gun purchases, while Lance was one of only two Republicans in the House to vote against a measure that prevents the Department of Veterans Affairs from reporting veterans deemed mentally incompetent to the database used for background checks.
While President Donald Trump has not called for stricter gun laws in the wake of the Florida shooting, he has said more must be done to keep guns out of the hands of those with mental illness.
Quote of the Day: "We shouldn't have to be standing here demanding for protection from the legislation. There should already be stricter gun laws implemented. There should already be changes going on." — Toms River High School North Senior Evelyn Nazario.
How New Jerseyans Can Keep Their Property Tax Breaks Amid New Trump Law
New Jersey lawmakers have moved forward with legislation that will allow New Jerseyans to keep their property tax breaks vis-à-vis a charitable deduction in an effort to counter President Donald Trump's tax reform plan that targets high-tax states like New Jersey.
Madina Toure, Observer Read more
Florida School Shooting Reignites Gun Control Debate: How Your Lawmakers Have Voted Under Trump
President Donald Trump offered "prayers and condolences" last week following America's latest mass shooting, the killing of 17 people at a Florida high school.
NJ.com Read more
Toms River Students Urge Tougher Gun Laws After Parkland Shooting
"Enough is enough." Zach Dougherty's message was short: Gun violence must end.
Asbury Park Press Read more
Nutley Parents Seek Armed Guards in Schools
Five Nutley parents request the township and the school district to assign armed guards in the schools.
The Record Read more
Mahwah Mayor Calls for Armed School Guards After Shooting Threat
Mayor Bill Laforet is calling for armed officers to be placed in all township schools, after residents say they were kept in the dark about an eighth-grade student who threatened to "shoot up" the middle school.
The Record Read more
N.J. Students Will Walk Out of School to Protest Gun Violence
Students in New Jersey are lending their voices to those demanding Congress take action on gun violence.
NJ101.5 Read more
Atlantic City Resort Adds Safety Procedures in Wake of Las Vegas Shooting
An Atlantic City hotel will have two new policies for safety; the 'do not disturb' signs used on hotel doors, and a safety button, according to a report.
Asbury Park Press Read more
Tax Cuts for N.J.'s Working Class Would Be Negligible, Says NJPP
Many New Jersey residents are unlikely to see a significant bump in pay as a result of tax reform, despite a recent Tweet from U.S. Rep. Tom MacArthur, R- N.J., saying 90 percent of Americans soon will see an increase in net pay in their paychecks.
NJBiz Read more
Towns Took in Millions in Prepaid Taxes; See How Every County's Heavy Hitters Made Out
Money that New Jersey homeowners normally would still have in their pockets at the start of the year is now in the hands of towns and banks across the state. While the new cap on federal income tax deductions for state and local taxes is widely expected to hurt property owners from N.J. and other high-tax states, the sudden windfall in the millions could be a benefit for municipalities.
NJ.com Read more
Planned Parenthood Will Get Funding, Murphy Promises, After It Was Denied Money for Years
Gov. Phil Murphy said he plans to sign a bill Wednesday to restore funding to Planned Parenthood that had been cut by Republican Chris Christie in each of his eight years as governor.
The Record Read more
Is Tammy Murphy the Most Powerful First Spouse in N.J. History?
She travels from Middletown to Trenton nearly every day and has her own office down the hall from Gov. Phil Murphy. She has plum speaking roles at public events. And some political insiders privately refer to her as "co-governor."
NJ.com Read more
Trump, Women, and Bridging the Political Divide: A Q&A With Gov. Whitman
The presidency has been hijacked, and Congress is a wholly-owned subsidiary of Trump Inc., so Christine Whitman has decided she has to move the game.
NJ.com Read more
APP's Coverage of Killer's Release Sparks Cry to New Governor for Reforms
It's too late to change what happened when Patrick McGowan's killer was released early from prison, leaving the victim's relatives to learn through social media that former Gov. Chris Christie commuted her sentence.
Asbury Park Press Read more
Rutgers Students: Kick Immigration Officials Out of Career Fair
A group representing DACA students wants Rutgers University to "disinvite" agents from U.S. Immigration and Customs Enforcement Agency from attending a career fair.
NJ101.5 Read more
This Is Why Children Are Dying From the Flu in New Jersey
Lack of effective flu vaccinations, medical conditions, and a third flu-related pediatric death reported Sunday have culminated in a hard-hitting flu season in New Jersey.
The Record Read more
A College Degree Before High School Diploma Not So Rare in N.J.
This spring, nearly 30 students are projected to earn an associate's degree through Brookdale Community College—a month before earning their high school diploma.
NJ101.5 Read more
'Serpico-Like Situation' Inside Jersey City Police Department, Ex-Cop Alleges
As Jersey City's police department reels from the guilty pleas of 11 people who have admitted taking corrupt payments related to off-duty jobs, a former cop says in a new lawsuit that he was ostracized and eventually fired after reporting an illegal off-duty detail 10 years ago.
NJ.com Read more
West Milford GOP Names Council Candidates, Didn't Include Incumbent Hensley
The local Republican club has named its town council candidates for June's primary election. Not included on the lisis incumbent Michael Hensley.
The Record Read more
Can You Do Better Than Millburn's Township Committee? Your Chance Is Here
Think you could steer local government better than the existing Township Committee?
The Record Read more
Bloomfield Eyes a 21st-Century Council Chamber
Sitting in the audience of the municipal council chamber requires care.
The Record Read more
Lakewood, Toms River Say No in Fire Tax Votes
Most of the fire district budgets on ballots in 19 Jersey Shore towns on Saturday were approved by voters, but exceptions came from districts with the two highest proposed tax levies: Lakewood residents and voters in a section of Toms River said no to increases.
Asbury Park Press Read more
Plan to Fix Trenton Water Works
Over the past few years, Trenton Water Works has had a series of problems with contamination, discoloration, boil water advisories and a lack of timely communication in the city of Trenton and neighboring communities.
NJ101.5 Read more
Editorial: Mahwah Officials Must Work Together to Ensure School Safety
After Wednesday's mass shooting inside Marjory Stoneman Douglas High School in Parkland, Florida, parents as well as school and municipal officials across the country are on edge. So it's not hard to understand Mahwah Mayor Bill Laforet's reaction after learning that a Mahwah eighth-grader made a threat against a school last year and neither he nor the Township Council had been alerted. Laforet has asked the police chief to immediately assign a uniformed, armed patrol officer to each school in the township.
The Record Read more