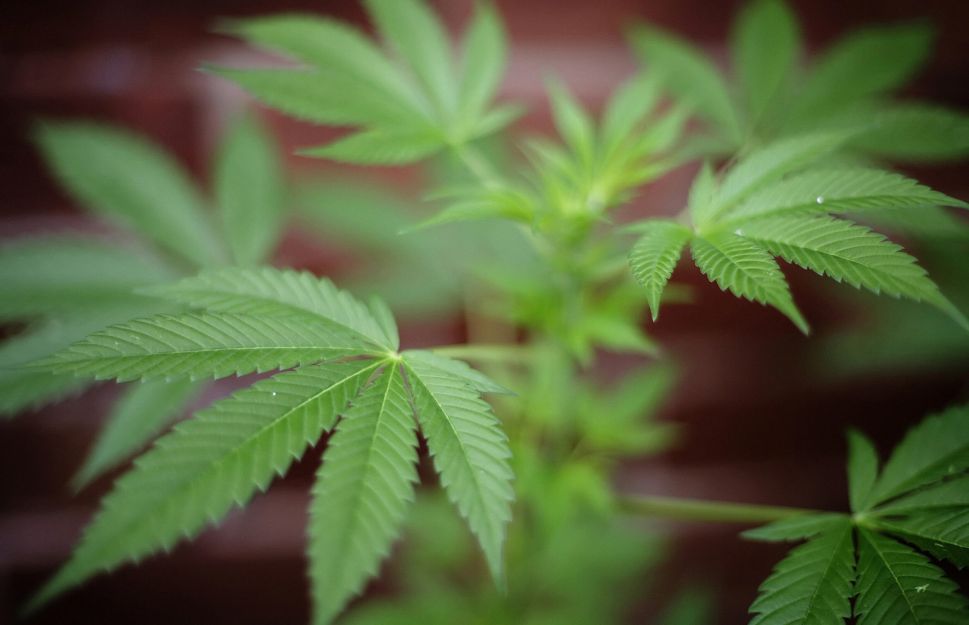 Gov. Phil Murphy is counting on legalization of recreational marijuana use—and the tax dollars it will generate—to help fund some of his legislative priorities in the coming years.
But Murphy could be in for a disappointment, according to a survey of state lawmakers conducted by the publication NJ Cannabis Insider.
The publication, a new product by NJ Advance Media intended as a guide to the state's efforts to legalize recreational marijuana use, found that few in either house are willing to go on the record supporting Murphy's plan.
A poll of lawmakers found five senators who said they would vote yes, 20 who said they will vote no and 15 who claim to be undecided or declined to respond. A total of 21 senators would need to approve the measure.
In the Assembly, where 41 votes are needed, five said they would vote yes, six said they will vote no and 68 say they are undecided or didn't respond.
There is still time for proponents of the bill to round up support.
State Sen. Nicholas Scutari (D-Union), lead sponsor of the legalization legislation and chairman of the Senate Judiciary Committee, has said he is undecided if he'll make changes to his bill. And some legislators told the publication they didn't want to reveal their intentions to better preserve their bargaining position.
Meanwhile, opponents of the efforts have been moving forward with alternatives to full legalization, including a bipartisan measure that would decriminalize, not legalize, marijuana possession and make it easier to expunge some past marijuana arrests.
Quote of the Day: "New Jersey's sharp rise in anti-Semitic incidents this past year confirm what all of us have perceived: anti-Semitic incidents are proliferating, and perpetrators of hate have become emboldened." — Joshua Cohen, New Jersey regional director for the Anti-Defamation League, on the increase in anti-Semitic incidents in 2017.
Phil Murphy: NJEA Didn't Make Me Fire Education Official
New Jersey Gov. Phil Murphy said Tuesday that the state's largest teacher's union didn't make him fire a senior education official the same day she was given the job, calling questions about whether the union was involved in the decision "ridiculous."
Christian Hetrick, Observer Read more
Hirsh Singh Announces Candidacy For LoBiondo's Seat
Hirsh Singh, a South Jersey engineer and former candidate for governor, announced Tuesday that he is running for Congress to replace retiring Rep. Frank LoBiondo (R-2).
Christian Hetrick, Observer Read more
Here's Why Big Changes Will Take More than 100 Days in New Jersey
"The First 100 Days" measuring stick is meaningless and irrelevant for Gov. Phil Murphy's ambitious agenda.
Donald Scarinci, Observer Read more
Big Problem for Legal Weed Looming in N.J. Senate, NJ Cannabis Insider Survey Finds
If the state Senate were to vote today on whether New Jersey should legalize marijuana for recreational use, the bill would fail, according to a survey by NJ Cannabis Insider, a new NJ Advance Media publication.
NJ.com Read more
Anti-Semitic Incidents Rose Sharply in N.J During Trump's First Year, Study Says
Anti-Semitic incidents in New Jersey rose by almost one-third in 2017, the first year of Donald Trump's presidency, according to a report issued Tuesday.
NJ.com Read more
Volunteers Stake Out N.J. Courthouse for Signs of ICE
After reports of arrests at courthouses, activists are staking them out for signs of immigration authorities.
Asbury Park Press Read more
Transgender Rights Get a Boost in N.J.
In a move to champion transgender rights, the state Senate voted Monday to make it easier for people in New Jersey to change their birth certificates to reflect how they identify themselves.
NJ.com Read more
Police Shooting Videos Should Be Public, N.J. Attorney General Says
Police videos of deadly shootings in New Jersey should be made public within 20 days in most cases under a directive from the state's new attorney general, whose office has long resisted releasing such recordings.
NJ.com Read more
N.J. Death Penalty: These GOP Lawmakers Want to Bring It Back
President Donald Trump isn't the only one thinking out loud about capital punishment.
Asbury Park Press Read more
These N.J. Districts Are Adding Armed Guards
Less than two weeks after the school shooting in Parkland, Florida, more than a dozen districts across New Jersey have introduced plans to bring armed officers into schools.
NJ101.5 Read more
Lockdowns, Arrests and Anxiety in North Jersey Schools in Wake of Parkland School Shooting
A threat in Dumont on Monday put one high school student in police custody, investigators seized a rifle at his home, and tactical officers armed with assault weapons and dressed in olive drab uniforms swarmed the school.
The Record Read more
N.J. Students Walk Out of 'Unsafe' High School
Students walked out of Cherry Hill high school Tuesday morning in protest of the suspension of a teacher who raised concerns about school safety.
NJ101.5 Read more
It's Not Just up to Cops; Give Teachers Guns to Protect Kids
In his 1967 book The Pine Barrens, Princeton writer John McPhee described an incident that occurred three years earlier at a bar deep in the pinelands.
NJ.com Read more
Mayor Defends Sharing Online Conspiracy Aimed at Parkland Survivor
Newton Mayor Wayne Levante is standing by his Facebook peddling of debunked "crisis actor" conspiracies targeting David Hogg but said it was intended as a rebuke of the media, not the high school student.
NJ.com Read more
N.J. Democrat Pushes to Defy Trump and Make It Harder for Mentally Ill to Buy Guns
A New Jersey Democrat hopes the killing of high school students in Florida earlier this month will lead to restoring gun safety rules imposed after the killing of elementary school students in Connecticut.
NJ.com Read more
Tax Cut: For N.J. Workers Is It Extra Cash or Just Crumbs?
Andy McTague has two children in college and another getting closer, so when he saw his bi-weekly paycheck came with an extra $60, there was little doubt where it would go.
Asbury Park Press Read more
New Jersey Lawmakers Pass Bill to Strengthen Background Checks on Teachers
A bi-partisan law designed to keep child predators out of the state's schools was unanimously passed by the Legislature this month and now heads to Gov. Phil Murphy's desk.
Press of Atlantic City Read more
Phil Murphy Vows to 'Think and Act Big' to Improve N.J. Economy
Gov. Phil Murphy has repeatedly vowed to bring a "stronger and fairer economy" to New Jersey.
On Tuesday, he created a panel to help him follow through.
NJ.com Read more
Ocean County Investigates Complaint of Racist Facebook Comment by Employee
Ocean County officials are investigating a complaint that an employee at its Fire and EMS Training Center made a racist Facebook post under the academy's name.
Asbury Park Press Read more
Buried Report: Failed Red-Light Camera Program Could Have Stopped Pedestrian Carnage
Six months after New Jersey turned off all its red-light cameras, the engineer in charge of the experiment was sure that reviving and improving the system could help stem the rise in pedestrian fatalities—as well as the deadly right-angle crashes it was designed to prevent.
The Record Read more
Murphy Says Teachers Union Did Not Ask Him to Fire Top Education Official
Gov. Phil Murphy on Tuesday rejected the idea that New Jersey's largest teachers union influenced his decision to fire an assistant state education commissioner just hours after she was confirmed for the job.
NJ.com Read more
Should N.J. Pass a Law Mandating Earned Sick Time for All Workers?
A group of New Jersey mayors and workers' advocates have resurrected an effort to pass a state law mandating earned sick time for all employees in the state.
Jersey Journal Read more
Booker, Gillibrand and Warren to Join Doug Jones for March DNC Fundraiser
A trio of likely presidential contenders is teaming up with a new Democratic hero to pump cash into the Democratic National Committee.
Politico Read more
DuPont Spinoff Company Could Soon Process Toxic Water for Profit
Although under fire for how it has handled the cleanup of its pollution in a Pompton Lakes neighborhood, a DuPont spinoff company was granted a legislative victory on Monday that could allow it to resume processing the toxic wastewater of other companies at its mammoth South Jersey plant.
The Record Read more
$300K Settlement on Tap to End Lawsuit Targeting Jersey City
Jersey City plans to shell out $300,000 to settle a lawsuit that revealed some ugly allegations about Mayor Steve Fulop's administration in advance of last year's mayoral race.
NJ.com Read more
Golden: NRA Vulnerable After Parkland?
For all of those who thought they'd never witness it, it appears that, at long last, the National Rifle Association is on the run.
NJSpotlight Read more