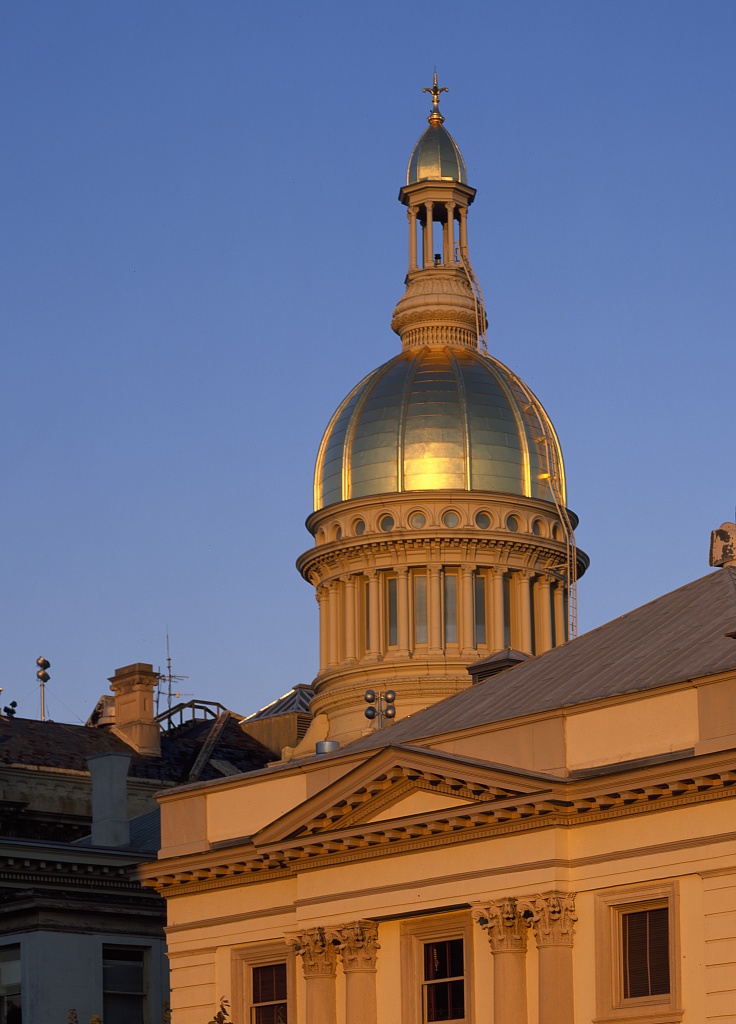 A state measure to combat bullying is having an impact on the world of high school sports, as top coaches say they are leaving positions at public high schools rather than worry they might be targeted over unfair allegations, according to a report on NJ.com.
According to the report, 13 veteran coaches who have been accused of bullying have lost their jobs or left their positions since an anti-bullying law was enacted seven years ago. Other coaches have said they have left their jobs or declined promotions due to worries they would be unfairly accused by parents or students unhappy with the coach's decisions, such as awarding playing time.
The flight from public schools could result in a greater disparity in quality between public and private school sports teams in the state, the report notes.
But some parents and anti-bullying activists say bullying by coaches is a common problem that has long been ignored and is finally getting attention.
Sen. Robert Menendez has a new challenger in his race for reelection, with Republican Bob Hugin launching his bid to unseat the Democrat on Tuesday. The multimillionaire pharmaceutical executive said he was "offended" by Menendez's actions and "embarrassed" following the incumbent's trial on corruption charges last fall. That trial ended in a hung jury, and federal prosecutors later decided to drop their case against Menendez.
Quote of the Day: "He still hasn't come to grips that his promises just aren't realistic." — Former Somerset County Assemblyman Jack Ciattarelli, on Gov. Phil Murphy.
Online Gaming Site Bets on Odds of Sports Betting Legalization in NJ
In an ironic twist of fate, an online gaming website is taking bets on whether or not the U.S. Supreme Court will legalize sports betting in New Jersey.
Madina Toure, Observer Read more
N.J. Assembly Committee Advances Family Planning Funding Measures
An effort in New Jersey to restore funding for family planning centers, such as Planned Parenthood, moved forward Monday, with a state Assembly Committee approving a pair of bills aimed at undoing the policies of former Gov. Chris Christie.
Steve Cronin, Observer Read more
Why a New Law Is Driving Big-Time Coaches Out of High School Sports
Seven years after New Jersey enacted landmark anti-bullying legislation in the wake of Tyler Clementi's death, the law is being used to target an unlikely group: high school sports coaches.
NJ.com Read more
Menendez's Republican Challenger: 'I'm Offended' by Senator's Actions
Republican Bob Hugin wasted little time Tuesday in attacking U.S. Sen. Robert Menendez, the Democrat he's aiming to topple in this year's Senate race in New Jersey.
NJ.com Read more
House Democrats Just Gave This N.J. Rookie Some Help
Rep. Josh Gottheimer, rated as just a slight favorite to win a second term, is getting some reelection help from his fellow Democrats.
NJ.com Read more
N.J. May Finally Be Addressing Its Teacher Sexual Misconduct Problem
State lawmakers on Tuesday will hold a hearing on sexual misconduct in schools and consider a proposal for stricter background checks to flag teachers accused of inappropriate behavior with students at their previous schools.
NJ.com Read more
Murphy Already Has First Republican Challenger
Gov. Phil Murphy has been in office for about a month, and on Tuesday, a former Republican lawmaker said he's planning to challenge him in 2021.
NJ101.5 Read more
Lawmakers Want $166M For Railroads, Bridges on Top of $2B Already Budgeted
Increasing the gas tax by 23 cents a gallon was supposed to resolve the continued lack of funding for state infrastructure projects, raising $2 billion a year over eight years. But for the second time since lawmakers renewed the state Transportation Trust Fund, they are going to the well again, asking for a supplemental appropriation.
NJSpotlight Read more
11 (Mostly Bad) Ways Trump's Budget Would Have an Impact on You, Jersey
So how would President Donald Trump's proposed budget affect New Jersey?
NJ.com Read more
Should State Funding Be Increased for the Gateway Project?
Proponents of the $30 billion Gateway Project are panning President Donald Trump's infrastructure proposal that was unveiled as part of his budget plan.
Jersey Journal Read more
N.J. Takes Another Shot at Trump in 'Sanctuary Cities' Fight
New Jersey's attorney general on Tuesday signed on to another challenge of President Donald Trump's crackdown on "sanctuary cities"—local governments that look to shield undocumented immigrants from deportation.
NJ.com Read more
New Jersey Is Home to the City With the Most Ethnic Diversity in Nation, Says Wallethub
Walking down a street in one of New Jersey's many cities, it's not out of the ordinary to find a taqueria next to a Colombian bakery, no more than a stone's throw from a sushi bar or Indian restaurant. All of this food diversity flows from the diversity of its people.
The Record Read more
Here's What's On Tap Under The Gold Dome On Thursday
Here's what's on tap under the Gold Dome on Thursday, February 15.
InsiderNJ Read more
Lawmaker Threatened While Exposing Unemployment Office
A North Jersey lawmaker got a taste of what many of her constituents go through when she went undercover at a state unemployment office.
NJ101.5 Read more
N.J. Marijuana Legalization: Middletown Gets Ready for Legal Weed
The township committee is planning on introducing legislation that would prohibit marijuana-related businesses in Middletown.
Asbury Park Press Read more
N.J. Marijuana Legalization: Oceanport, West Long Branch to Ban Weed Sales
Oceanport and West Long Branch are two more Shore towns planning to ban marijuana dispensaries, if and when weed is legalized in New Jersey.
Asbury Park Press Read more
Bomber From N.J. Handed Multiple Life Sentences for NYC, Seaside Heights Bombings
A man who set off small bombs in two states, including a pressure cooker device that blasted shrapnel across a New York City block, was sentenced Tuesday to multiple terms of life in prison.
Associated Press Read more
Top Lawyers to Washington: End Secrecy in Sex Harassment Settlements
New Jersey's attorney general has joined his counterparts across the country in calling for federal lawmakers to put an end to secret negotiations that keep sexual harassment cases hidden from the court system.
NJ.com Read more
Golden: Sweeney Reminds Governor, NJEA Who's Really in Charge
Senate President Steve Sweeney's line-in-the-sand declaration that a tax increase is "an absolute last resort" and should await the outcome of a comprehensive review of how government raises and spends revenue was quickly interpreted as a blunt reminder to Gov. Phil Murphy that the legislature is co-equal in stature and power.
NJSpotlight Read more
Why Undocumented Immigrants in N.J. Pay a Lot of Taxes
An estimated 500,000 undocumented immigrants are living in New Jersey, and, if national trends hold true, about two-thirds of them are working and paying at least some income and other taxes.
NJSpotlight Read more
Mendham Deputy Mayor Resigns Over Facebook Post
After more than two dozen residents spoke against his Facebook post comparing illegal immigrants to rabid raccoons, a Township Council member stepped down.
NJ101.5 Read more
Toms River Joins Growing Stand Against Legal Weed at the Shore
The Toms River Township Council is poised to ban the sale or cultivation of recreational marijuana, joining other municipal and county governments that have taken counter-measures in the face of Gov. Phil Murphy's push to legalize casual weed use in New Jersey.
NJ.com Read more
N.J. Medical Marijuana: These Big Changes Could Be Coming to State's Program
As one of his first acts upon taking office, Gov. Phil Murphy ordered a review of New Jersey's medical marijuana program, calling it "constrained" and pledging to expand access to more patients.
NJ.com Read more
Mulching: New Jersey Lawmakers Are Still in the Bag for the Liquor Lobby
Because of New Jersey's outmoded laws, Hoboken has a bar on every block, while many suburban towns have almost no places to drink.
NJ.com Read more
Bill to Allow ERG Bond Financing Nears Vote
The state assembly is set to vote Thursday on a bill that would allow developers to issue bonds backed by commercial development grants from the Economic Development Authority.
NJBiz Read more
County to Pay Nearly $350K for Emergency Repairs at Jail
The Hudson County jail needs nearly $350,000 in emergency repairs after one of its two standard generators failed at the end of January.
NJ.com Read more
Weehawkin Also Bars Out-of-Towners From Local Road
A second New Jersey town is looking to bar out-of-town drivers from using some local streets to avoid rush-hour traffic—even as the first faces a lawsuit.
NJ101.5 Read more
Princeton Prof Cancels Free Speech Class After N-Word Complaints
A Princeton University professor has canceled a course he teaches on cultural freedoms and hate speech after his use of a racial slur during a class discussion led some students to walk out.
Associated Press Read more
Garfield Property Owners Sue Over Eminent Domain Designation
Eight property owners whose land could be taken by eminent domain are suing the city, alleging their businesses, home and church were improperly designated as "blighted."
The Record Read more
SaveSaveSaveSave
SaveSave
SaveSave