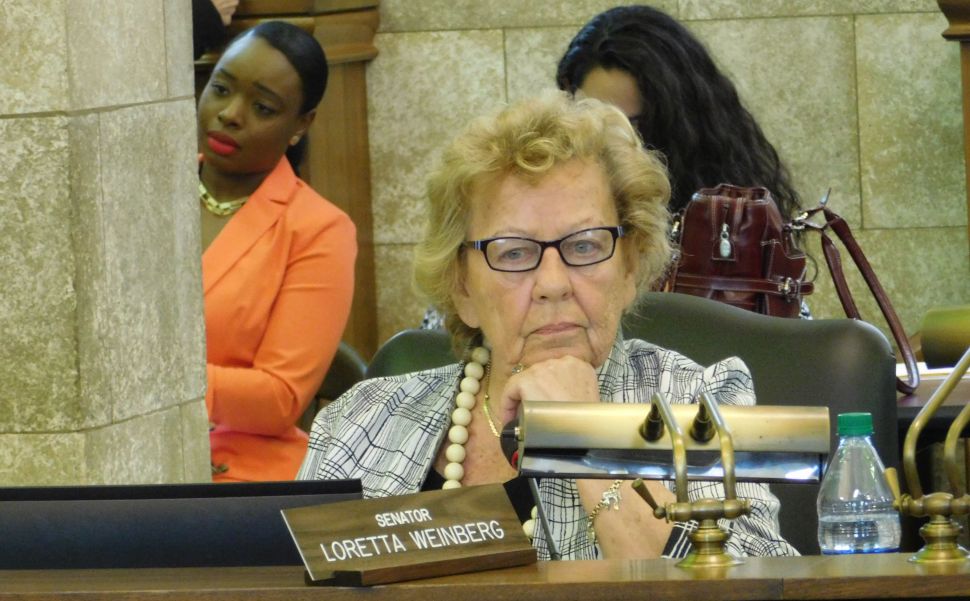 New Jersey lawmakers are moving swiftly to restore funding for family planning centers, such as Planned Parenthood, eight years after former Gov. Chris Christie cut the money from the state budget.
The state Senate passed a bill (S-120) Thursday that would reinstate $7.45 million in grants for family planning and women's health clinics. Assembly Democrats said they planned to vote on the bill later this month. Democratic Gov. Phil Murphy has pledged to sign the legislation after Christie, a Republican, vetoed similar bills several times during his tenure.
The measure cleared the Senate by a 29-9 vote, and a related bill (S-105) that would expand Medicaid eligibility to women for family planning services passed 34-5.
"This is a day that's a long time coming," Senate Majority Leader Loretta Weinberg (D-Bergen), a primary sponsor of the bill, said during a news conference before the vote. "It's 2018. We should not even be debating these issues. I don't ever, ever want to debate anymore women's access to reproductive care. And we will give that back to women fully when Governor Murphy signs both of these bills."
Christie has cut the yearly appropriation to family planning clinics since 2010. He initially said he scrapped the funding for budgetary reasons, but shifted his explanation in 2015 as he ran for president, telling voters his vetoes reflected his social conservative values.
Clinics that would receive the grants would be barred from spending the funds on abortions.
Officials at Planned Parenthood said the state grants previously paid for cancer screenings, birth control and prevention and treatment of sexually transmitted diseases, among other services. Six of 58 family planning clinics in New Jersey have closed since the funding was cut, according to Planned Parenthood.
"Health centers closed, cut hours or staff. Thousands of patents lost access to reproductive health care, and the health and lives of New Jerseyans are at risk," Christine Sadovy, legislative and political director for the Planned Action Fund of New Jersey, said Thursday.
Assembly Speaker Craig Coughlin (D-Middlesex) said he expects the bills to see a vote in the Assembly on Feb. 15.