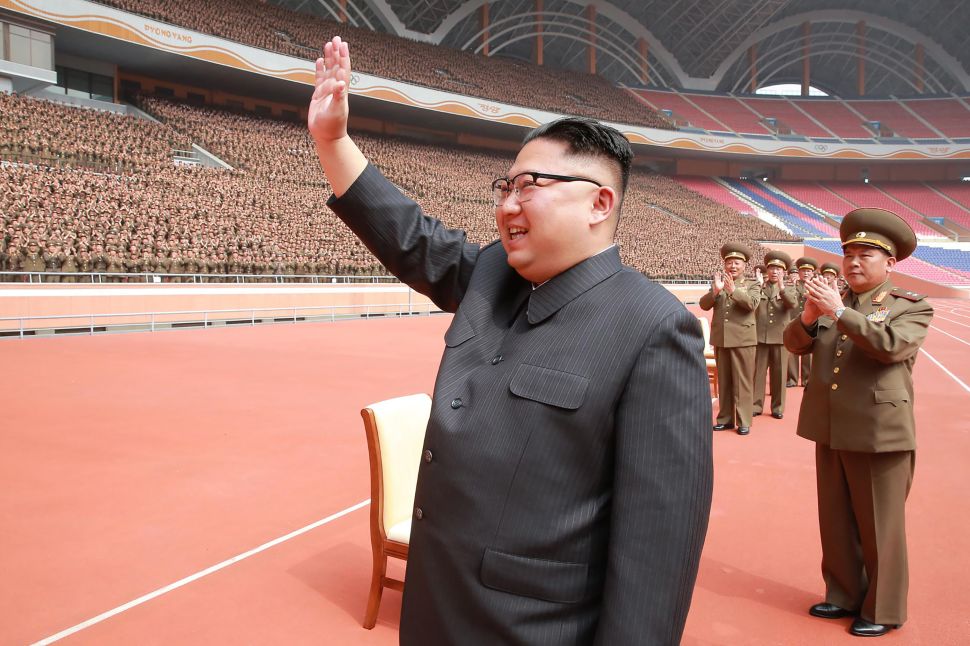 Another actor has joined Syria's complicated geopolitical landscape.
North Korea has been shipping supplies to the Syrian government that could be used to to produce chemical weapons, according to a United Nations report obtained by The New York Times.
The supplies from North Korea included acid-resistant tiles, valves and thermometers. The report also indicates that North Korean missile technicians were spotted working on chemical weapons and missile facilities inside Syria between 2012 and 2017.
The two regimes fostered a dynamic where Syrian President Bashar al-Assad maintained a chemical weapons stockpile, just as North Korean President Kim Jong-un received funding for a nuclear weapons program. Such trade allowed both countries to circumvent sanctions imposed by the UN—North Korea even employed shell companies and sympathetic foreign actors to receive financing, all the while approving cyber attacks to steal foreign government's military secrets.
Although al-Assad agreed to destroy his stockpile of chemical weapons after using them on his own people in 2013, the Syrian regime continued to maintain an arsenal.
North Korea supplied al-Assad with equipment on at least eight separate occasions, five of which were through the Korea Mining Development Trading Corporation—a North Korean arms export company whose shipping company, Cheng Tong Trading Co. Ltd, is based in China.
The evidence of a pipeline between North Korea and the al-Assad regime comes amid Western attempts to isolate the al-Assad regime for chemical attacks committed against Syrian rebel forces backed by the United States.
The State Department has committed itself to nation building efforts in Syria, while President Donald Trump announced new sanctions against North Korea last Friday.