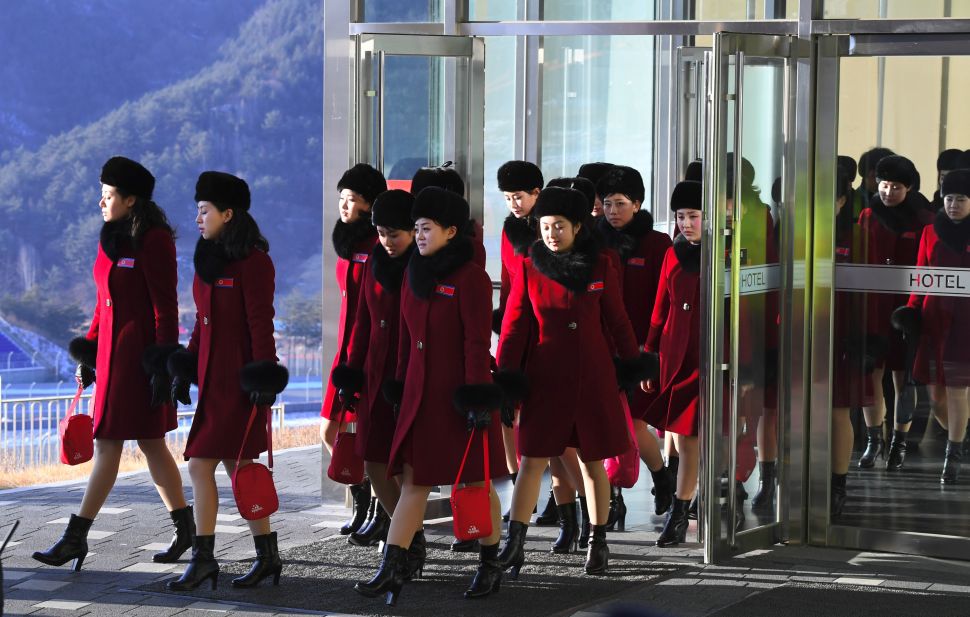 As a long-time tradition, Samsung Electronics is showing support for the PyeongChang 2018 Winter Olympics by handing out approximately 4,000 "Olympic edition" Galaxy Note 8 smartphones free of charge to the athletes and officials attending the Games, which are set to open on Friday.
However, players from North Korea and Iran are excluded from the gift list.
Apparently, the South Korea-based smartphone maker's perks are a little overly generous to its Northern neighbor and Iran.
A spokesperson for the Winter Olympics organizing committee told AFP that the two countries were excluded because of the United Nations sanctions on these two countries that prohibit them from trading luxury goods with South Korea.
An unlocked Samsung Galaxy Note 8 retails for $950 in the U.S., and 1,204,000 won in Korea.
Sadly for North Korean athletes, smartphones aren't the only valuable item that they are not allowed to have.
North Korea has sent 22 athletes to the 2018 Winter Olympics (and 280 cheerleaders).
Only 10 of them will compete for their country at the Games, while the other 12 will join South Korea players on a unified Korean women's ice hockey team. Players will receive free Finnish hockey sticks provided by the International Ice Hockey Federation, which retail between 100 and 300 euros a set. But North Korean players will have to return them after the Games, because the luxury good ban specifically includes sports equipment.
North Korea's icy hockey team had the same problem last year, The New York Times reported, when they attended an international tournament in Auckland, New Zealand. They were offered high-tech carbon fiber sticks by the event organizer to replace the wooden sticks they had brought with, but had to return those sticks before heading home.  
The sanctions also curb fuel imports from South Korea, which caused problems on Wednesday when a North Korean ferry transporting Olympics performers across borders went low on fuel and asked South Korea to refuel it. By Wednesday night, South Korea hadn't decided on the matter.
The United Nations has placed a series of sanctions on North Korea and Iran over the years for testing nuclear weapons. But, for North Korea, free smartphones would be a problem even without the U.N. sanctions. The country generally bans citizen ownership of GPS devices and uncensored Internet access. In the past, North Korean authorities have confiscated foreign-made cellphones citing censorship laws.
Samsung has donated phones to major international sports competitions since 1997. In 2016, Samsung offered free special-edition Galaxy S7 Edge to athletes at the Summer Olympics in Rio.
Update: The four athletes from Iran were later given the free phones, after Iran criticized Samsung for violating the Olympic spirit.