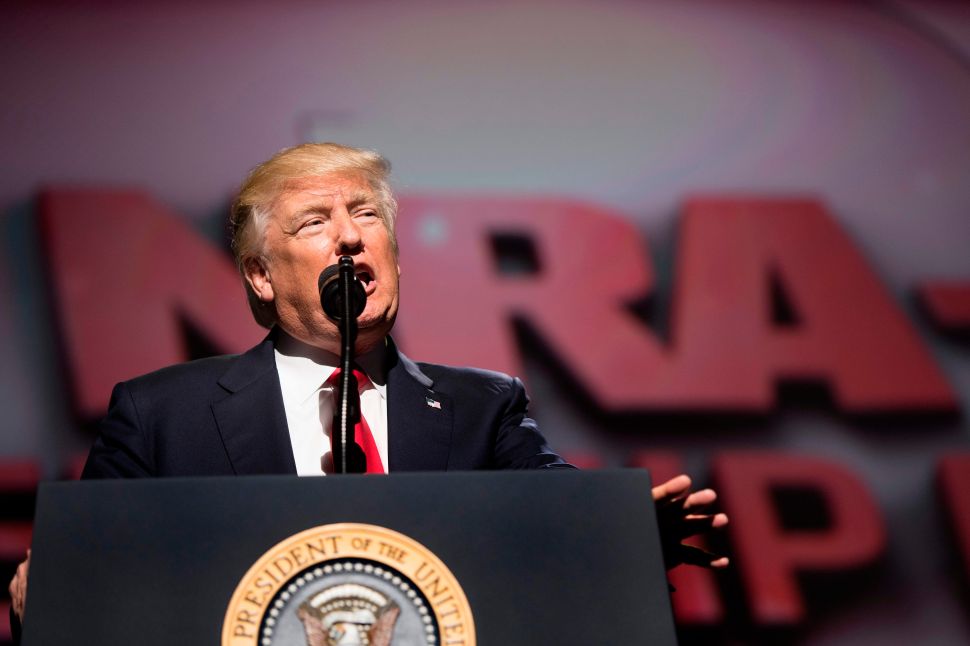 The National Rifle Association (NRA) has been put squarely under the microscope since the Parkland, Florida school shooting last week.
On Wednesday, Senator Marco Rubio and NRA spokesperson Dana Loesch took part in a CNN Town Hall with survivors and parents of victims. The NRA's social media coverage of the event sparked a heated debate on Twitter with the team behind NBC's Parks and Recreation.
Now, Hollywood is organizing against the pro-gun organization again.
Alyssa Milano, who has been at the forefront of the #MeToo and #TimesUp campaigns in recent months, and other celebrity activists are pressuring Amazon to cut the NRA's video channel from its online streaming service.
On Thursday, the hashtag #StopNRAmazon began trending on Twitter behind tweets from Milano, Law & Order: SVU executive producer Warren Leight and actors Amy Hargreaves, Ally Walker, Evan Handler, Tara Strong and Misha Collins.
"The only way to really begin to chip away at the power that the NRA holds over our country, and perhaps even our democracy, is to begin to almost shame companies that are in partnership with the NRA," Milano told Deadline.
NRATV programming over the last week has included hosts discussing potential plans to confiscate weapons and media-supported goals of dominating the airwaves with gun-control messaging. One video that has received significant attention is "The Media Love Mass Shootings," in which they claim that mass media enjoy the ratings boost they receive from covering mass shootings, which in turn creates future shooters.
"The dirty secret is: mass shootings have become their Game of Thrones, their House of Cards, their Seinfeld and their Friends, all wrapped into one," said host Colion Noir. "And whenever they get one, they wring out every last episode they can to juice their ratings and push their agenda, because tragedy is their business model."
Amazon did not respond to Observer's request for comment.
NRATV features 36 original series and is available via Amazon through distribution platforms such as Apple TV, Roku, Amazon Fire TV and other online sources. Amazon Prime currently has an estimated 90 million users, with CIRP partner and co-founder Mike Levin suggesting that about 40 percent of U.S. customers use the video service at least once a week.
'The NRA is so engrained in the American culture now because of their very successful messaging of, 'Don't take away my gun' or 'You're infringing on my Second Amendment rights,'" Milano said. "What a campaign like this allows is for a cultural hack… We're going to hack that by being responsible citizens and voicing our concerns."
Today is the day we are asking @Amazon, @Amazonhelp, and @JeffBezos to stop streaming the violent rhetoric of NRAtv. #StopNRAmazon #NoRA pic.twitter.com/ds5DAN7evx

— Alyssa Milano (@Alyssa_Milano) February 22, 2018