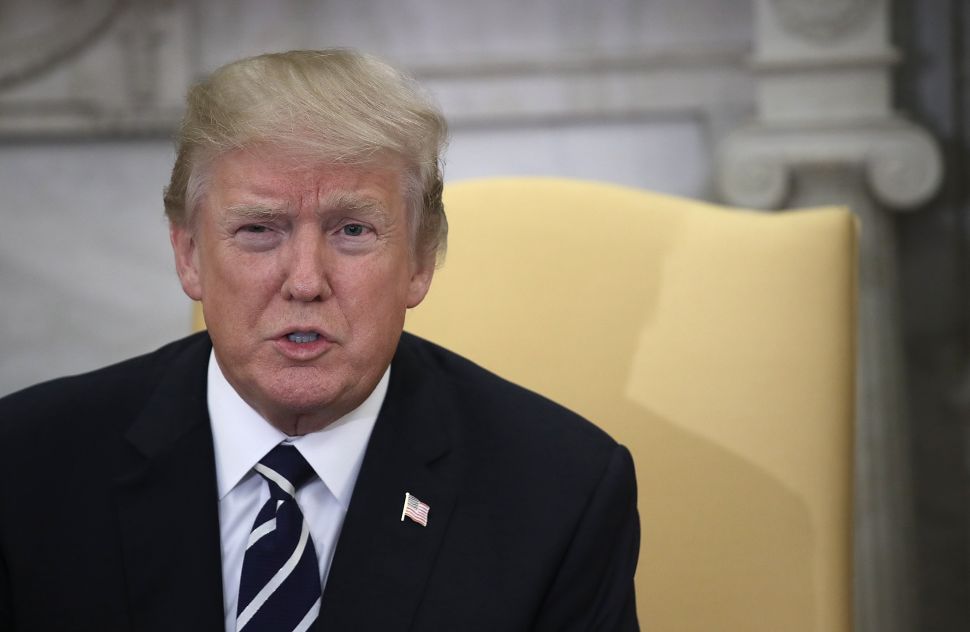 A memo circulating among lawmakers—one that reportedly contains damaging information on the FBI—has Republican leaders torn.
First raised by Republican lawmakers during this month's Senate vote on surveillance reauthorization practices, the memo has become a partisan football alleging that the bureau unlawfully targeted President Donald Trump's former campaign advisor Carter Page.
Senate Republican Conference Chairman John Thune (R-S.D.) warned Republicans on Thursday that the document should be shared with the Senate Intelligence Committee chairman before being made available to the public.
"There are important national security considerations they need to weigh, and hopefully they're doing that," Thune told reporters at a Republican retreat in West Virginia.
Responding to a rare statement from the FBI on Wednesday—which accused the memo of having "material omissions"—Thune encouraged Republicans to heed the bureau's concerns. The night prior, Republican Governor John Kasich likened lawmakers disparaging "hallmark" institutions like the FBI to "autocrats."
But despite the FBI's warning and resistance from some conservatives, House Republicans are bulldozing ahead with the memo's release.
House Intelligence Committee Chairman Devin Nunes (R-Calif.) voted alongside House Republicans on Monday to release the document without oversight from the FBI or Justice Department. On Thursday, Ranking member Adam Schiff (D-Calif.) accused Nunes of doctoring the document ahead of its release to the president, while House Minority Speaker Nancy Pelosi (D-Calif.) wrote a letter to House Majority Speaker Paul Ryan (R-Wis.) demanding Nunes' removal from the committee.
According to aides and advisors who've spoken privately with the president about the memo, Trump is expected to approve the document's release.
Sources told CNN that Trump hopes the memo will expose bias within the FBI and discredit Special Counsel Robert Mueller's investigation into his administration.