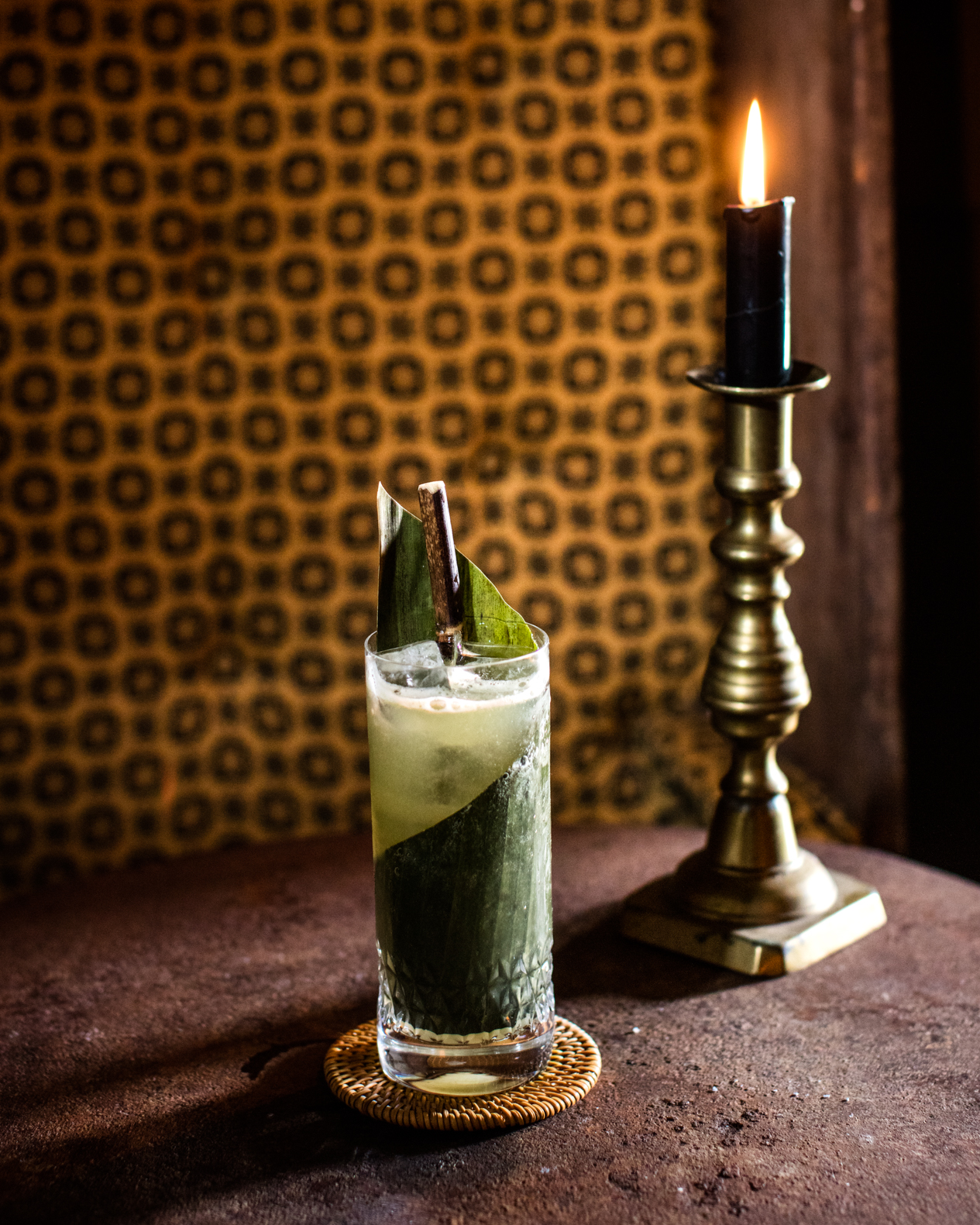 New York City has a well-deserved reputation for being the epicenter of the craft cocktail movement. For decades, imbibers in search of a timeless Manhattan, a well-balanced Cosmo (at the height of its Sex and the City popularity) or a bespoke beverage made with house-infused bitters and artisanal mixers have beelined to Death & Co., PDT, Attaboy and The Dead Rabbit for the finest and most of-the-moment drinks.
Because NYC's love for intricately-fashioned libations is here to stay, bar owners and beverage directors must constantly conceive of new menu items, novel presentations and a variety of ways to keep their cocktails feeling fresh, exciting, and crucial to a memorable night out. Lately, the biggest trends in New York nightlife involve the flavor symbiosis of drinks and dishes. Excellent beverages are no longer the exclusive property of cocktail bars; restaurants like Dante and The NoMad place equal importance on their bar offerings and kitchen creations, guaranteeing a seamless experience from the beginning of the meal through after-dinner drinks.
In recent months, however, restauranteurs and cocktail masters have elected to take this concept to unprecedented heights, with an almost omakase-esque approach to drinking. With the arrival of The Aviary, the Chicago import known for creative beverage tasting menus and small plates designed to match, New Yorkers can head to Columbus Circle for the opportunity to explore complex flavor combinations in an environment specifically focused on the confluence of food and drink.
The Aviary, founded by culinary master Grant Achatz, offers a range of experiences, from the full-scale Aviary Kitchen Table featuring eight courses of cocktails for $215 per person to the five-course Cocktails & Canapes tasting that highlights their greatest cocktail hits. There's also the slightly shorter three-Course Cocktail Progression, that costs just $110 per person. Each pairing pays close attention to the use of complementary ingredients in drink and food; as such, the bar team works closely with the kitchen to ensure the best possible flavor reflections.
"Often, we will use 'crossover' ingredients in both the dish and the drink, or we'll use ingredients in the drink meant to match well with ingredients in the dish. [We have staffers with] culinary backgrounds on both the bar side and the kitchen side, which really helps, like placing a drink with coconut and hazelnut alongside a dish with green curry," explained Beverage Director, Micah Melton.
Vibrant and whimsically-named examples of cocktails and canapes from The Aviary's current menu include How Does Snoop Dogg Use Lemongrass?, a vodka-and-Peychaud's swizzle built over crushed ice and garnished with ginger "snow" and Bring Another Smurf!, a mezcal and coconut cocktail created in a smoke-filled plastic beaker right out of a chem lab and topped off with butterfly pea flowers. In terms of food, there's the Black Truffle Explosion, a pasta purse loaded with liquified black truffle and sprinkled with Parmesan and Giant Crispy Pork Skin, a slab of crispy goodness coated with salt & vinegar and served alongside a spiced corn relish.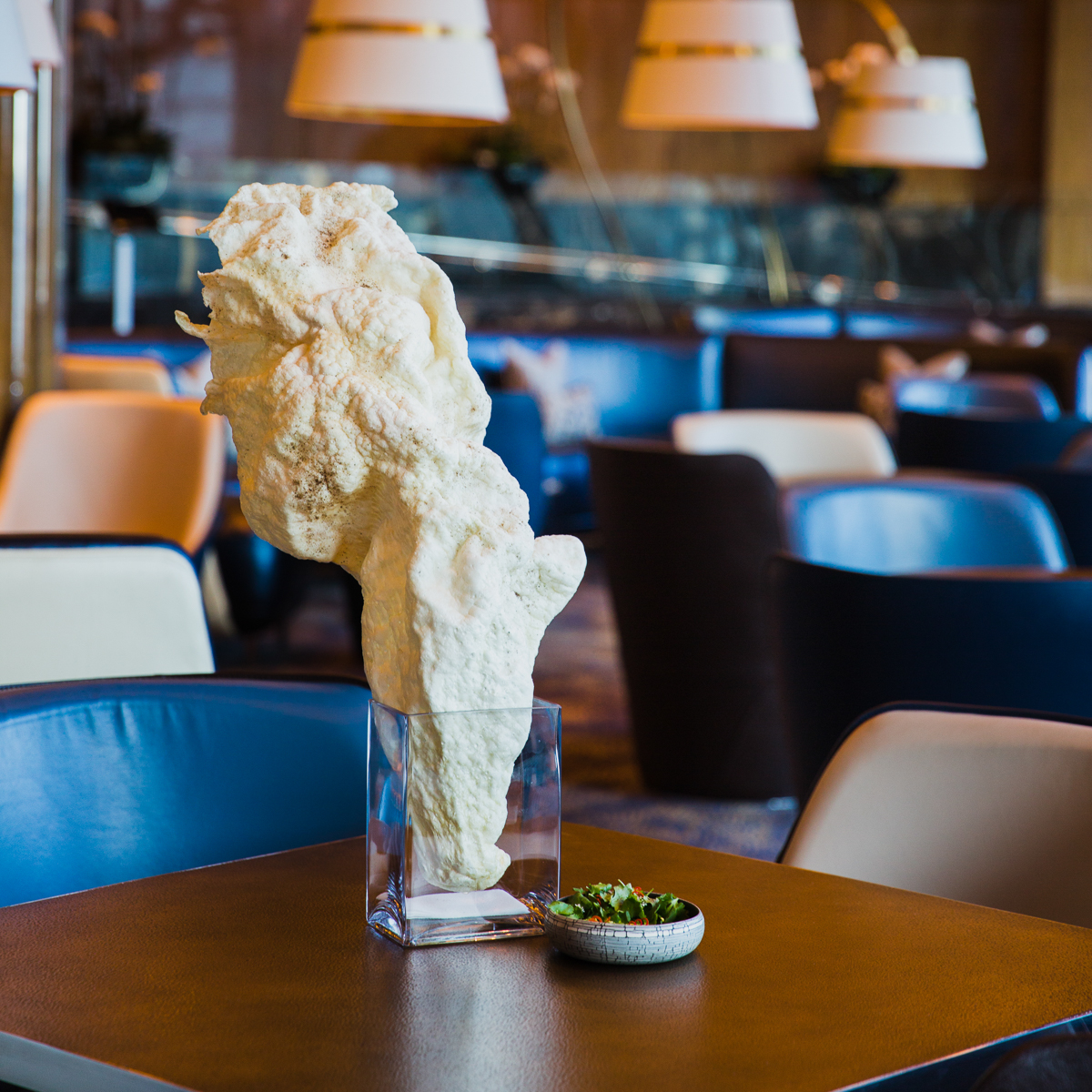 The Aviary may have championed the "omakase" model of cocktail bars in Manhattan, but other venues have since embraced the concept, introducing their own take on tasting menus that match small plates to intricate libations. The newest example can be found at Banzarbar, an intimate cocktail spot located above Freemans on the Lower East Side.
Head bartender Eryn Reece works closely with Chef Harold Villarosa to devise a five-course menu with low-ABV cocktails and seafood-centric bites for $95 per person. That includes an Amaro & Gin Cocktail partnered with a Bay Scallop Crudo served with a salsa verde made from beet tops, artfully garnished with fennel and pine sprigs. There's also a Sherry & Cocchi Americano Cocktail alongside a Cured Spanish Mackerel with squash remoulade on a slice of toasted sourdough. Guests can also order Reece's $18 specialty cocktails à la carte, including Tour Through Khari, which is a highball glass filled with blanco tequila, mezcal, blanc vermouth, turmeric, ginger, and lemon, supplemented by decorative curry leaves, Fortune and Glory, a hot cocktail Calvados, pommeau, walnut, tarragon, ginger, lemon, and cinnamon, served in a quaint china tea set. Don't forget Message in a Bottle: a coupe beverage with shochu, rum, Manzanilla sherry, allspice, passion fruit, and white miso, served straight-up.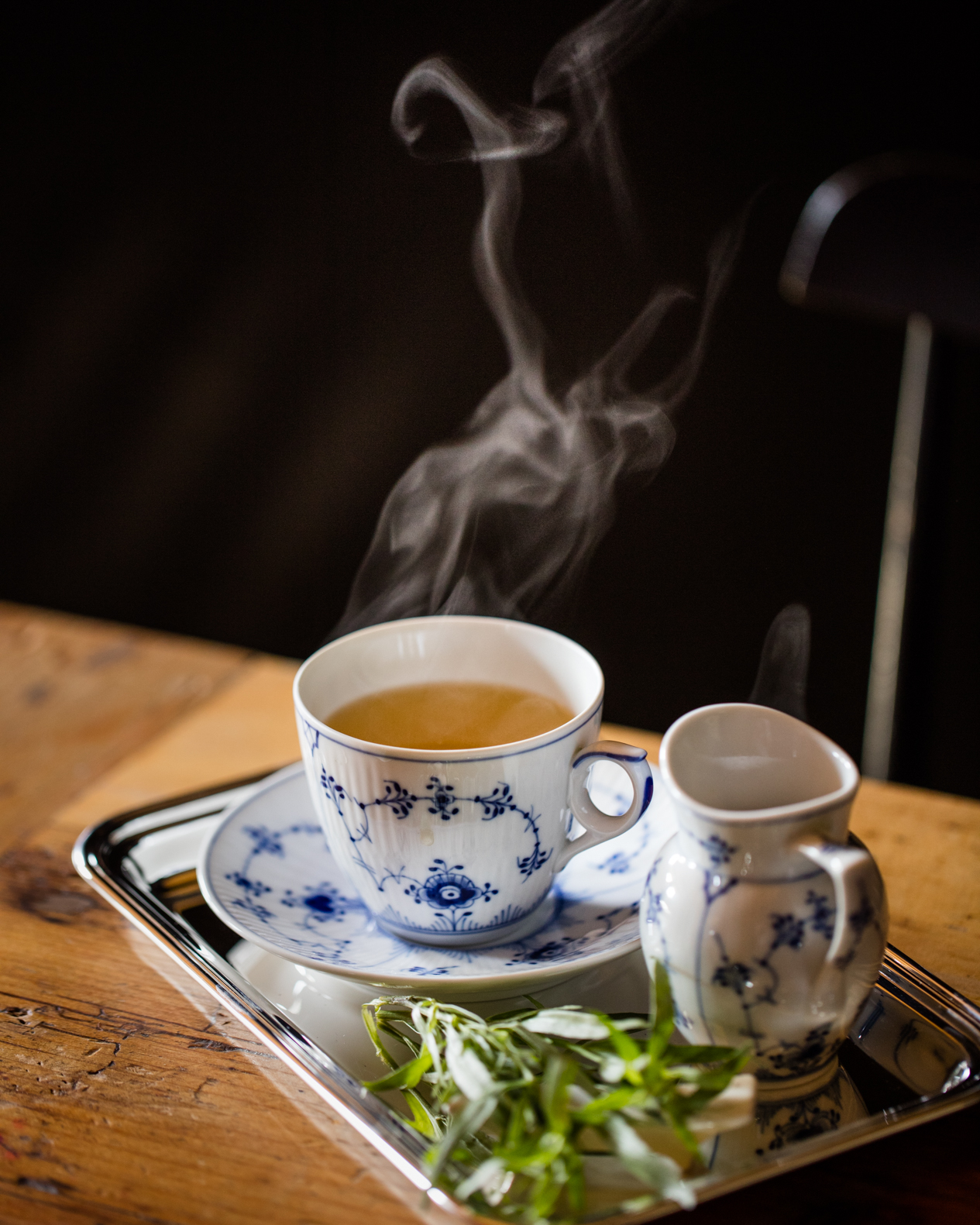 "It's a give and take between the kitchen and bar," Recce explained of designing the menu at Banzarbar. "Since ours is a drink-focused tasting menu, we created the drinks first. Next, Chef tries the drinks, gets inspired and follows up with the dish. But sometimes I'll go back to the drawing board on a drink, because Chef created a beautiful dish that I felt the drink was a touch too aggressive to match. It's quite fun to go back and tweak to find the perfect compliment and balance."
The collaboration between Reece and Chef Villarosa is really what brings the menu at Banzarbar to life. "Finding the time to come together as a team is tough, but very important," Reece noted.
NYC cocktail enthusiasts visualize a promising future for "omakase" bars, as the concept allows guests to encounter drinks and dishes from a new perspective—and it spices up the average date night. "More and more, I think people are willing to spend money on experiences rather than things. [These tasting menus are] an opportunity to do that while still feeling well cared or. You get to sit back, relax, and try some things that you might not have thought to order à la carte," Melton tells Observer.
One thing to keep in mind? Trust thy bartender. These cocktail experts are offering an elevated experience that has been carefully curated, so this is the time to tuck into dishes you wouldn't normally try or sip a liquor you typically don't order.