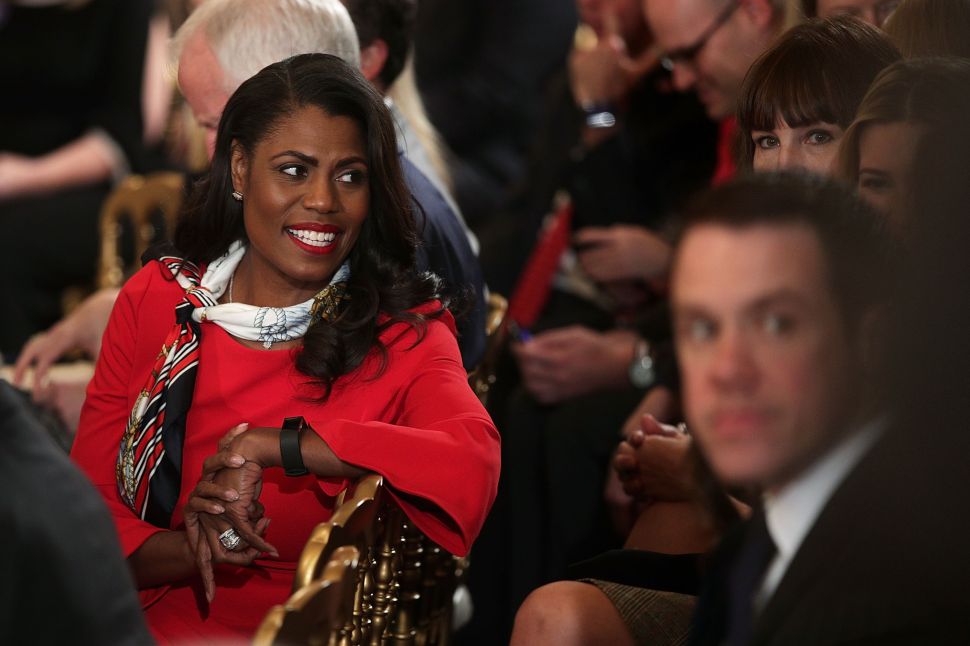 Omarosa Manigault has returned to the origins of her fame: reality television.
After buzzing between media appearances and teasing soundbites about her brief West Wing tenure, the former White House aide appeared on CBS' Celebrity Big Brother premiere on Wednesday night.
"I felt like it was a call to duty, I felt like I was serving my country by serving him," Manigault told television personality Ross Mathews when asked why she accepted a job in the West Wing. "It was always about the country. Like, I was haunted by tweets every single day. What is he gonna tweet next?"
In a teaser for Thursday night's episode, Manigault claimed she was "haunted" by President Donald Trump's tweets and was denied opportunities to voice objections to the White House's controversies.
"Does anybody say to him, 'What are you doing?'" Mathews asked.
"I mean, I tried to be that person, and then all of the people around him attacked me," said Manigault before breaking into tears. "It's not my circus, not my monkeys… I'd like to say not my problem, but I can't say that because, it's bad."
"Should we be worried?" Mathews followed up, begging her to tell him everything will "be O.K."
"No, it's not gonna be O.K.," Manigualt responded.
Manigault's departure from the White House was announced last December, but became effective on January 20—exactly a year after Trump's inauguration. Although the former aide said her break from the administration was amiable, CNN contributor April Ryan claimed Manigault was fired by the president's chief of staff and escorted off the White House grounds.
Manigault was previously a contestant on NBC's The Apprentice—the reality show anchored by Trump.