Observer Content Studio is a unit of Observer's branded content department. Observer's editorial staff is not involved in the creation of this content. Observer and/or sponsor may collect a portion of sales if you purchase products through these links.
A new European dating app is aiming to provide single American women with the review service they need: a safe digital space with a "girl squad" of helpful commentators.
Called Once, you can think of it like Yelp, but the diners are all women, and the restaurants are all men. Les garçons know they will be evaluated each time they meet a woman in person. Observations look something like this: "Thomas is a bit shy at first but super nice and gentle. Chivalry is not dead! That being said, not sure if there is any chemistry."
Created in response to the Harvey Weinstein scandals, this one-sided feature allows women to share pertinent details without the fear of harassment. It also speaks to the #MeToo movement and the French equivalent, #BalanceTonPorc, which translates into "expose your pig."
On Feb. 27, Once officially launches in the United States with an emphasis on accountability. The goal is to spark a revolution of respect, starting in some of the darkest regions of the internet: on dating apps…where dick pics spread faster than fungi.
"We want to be sure men behave better on dating apps," said Amélie Guerard, head of public relations at Once. "The point isn't about girls lashing out at guys because they don't like something about them, like their smell or their appearance. We, on our team, are screening for facts. We want constructive comments about the dating experience and how the guy treated the girl."
From the Paris office, Guerard related some of the enthusiastic responses they've been hearing.
"Women feel they have been waiting a long time for a dating app that allows them to speak freely and to go out with a guy who looks like his picture," Guerard said.
So far, Once has secured more than 200,000 American members, and founder,Jean Meyer, feels the service is ready to spread to the masses.
A 30-something Frenchman with artistically tousled hair, Meyer is seasoned in dating applications and Yankee culture. After graduating from Columbia Business School in 2011, he founded DateMySchool.com, a website tailored to students in local universities.
"We're excited to see how Americans react to our app and this newest feature that could be controversial," said Guerard, who has worked with Once since its beginning in 2015.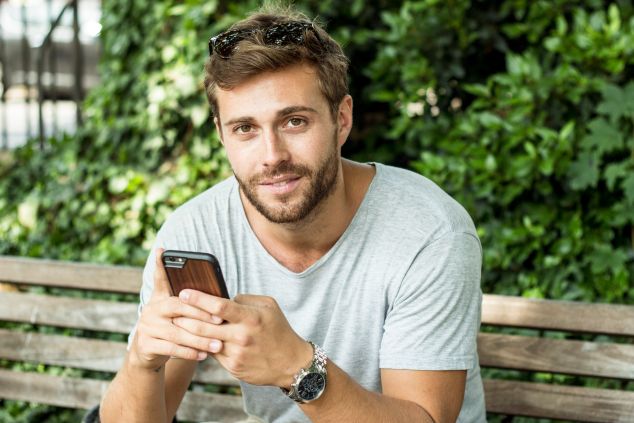 To those who believe Once promotes reverse sexism, Guerard offers a counterpoint: "We are rating everything online today, from products on Amazon to drivers on Uber and rooms on Airbnb. The point is to rate the overall quality of the date to help other women and form a community. If [a man] looks like his picture and is good at conversation, women might give him 4.5 out of 5 stars. They might offer information like, 'He was really funny. We kept laughing all night long.' When other women see the comments, they might give a guy a chance even though they don't like his picture."
Through a marketing campaign that includes online videos with fun-loving millennials and catchy tunes, Once is minimalistic in nature. Unlike other applications with multiple bells and whistles, the design is sparse, allowing users to stay on task. The logo, a frog with a tiny crown surrounded by whitespace, effectively delivers the brand's message of quality over quantity. Instead of 50 matches from all around the world, the app selects one to three local matches each day at noon. The idea is similar to Coffee Meets Bagel but with a shorter list and more chic. By uni-tasking and concentrating on fewer people, members can slow down to make thoughtful decisions. Currently, Once boasts 20 million daily matches.
With the assistance of natural language processing, an algorithm that coordinates computer science with artificial intelligence, Once can get specific. When users log on for the first time, they have the choice to let Once sort through Facebook and Instagram photos. Among all those images, Once selects pictures with the clearest view of faces and bodies. There are no long questionnaires or boring essays.
"We want to make sure that you get a good match every day," Guerard said. "So the algorithm takes into account the age range, location and what you're looking for. When you're on the app, we have something called matching quality. We ask every user to rate photos of other users with 1-5 stars to help the algorithm figure out what is your taste and your type. The more you rate profile pictures, the better your matching." Guerard explained.
Reality is a big deal for the Once team. According to Guerard, the number one criticism of digital dating platforms is deceptive profiles. But Once's rating system creates a culture of honesty.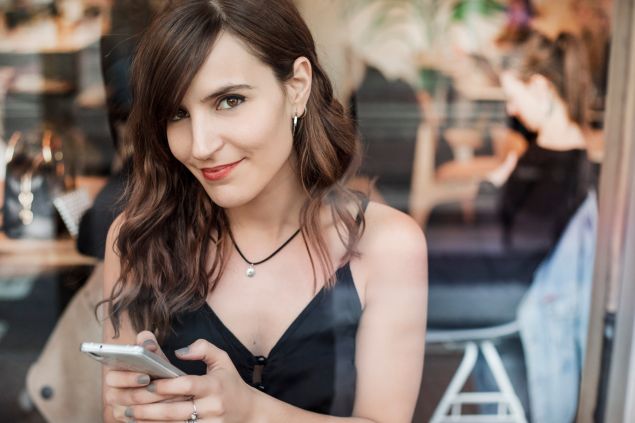 Observer did a quick scan through photos of possible dates of the masculine persuasion. With the exception of a few cartoon images, most men looked like they could be real; their profiles didn't appear photoshopped or stolen from celebrity websites. Though there were a few bare chests around, most examples showed fully clothed men, some in suits, who looked like they had put effort into their presentation.
Soon, the app will be able to tabulate the number of dates it facilitates. The object isn't necessarily marriage or long-term partnerships but actual IRL meetings that may translate into a quick cup of Joe.
While Guerard met her own sweetheart the old-fashioned way, through mutual friends, many singles work long, irregular hours. They don't have the same social calendar as in days before.
Until lids and pots find their perfect fit, people will continue to search their phones for amour. Once is at the forefront of a competitive industry with love as the ultimate prize.
Observer Content Studio is a one-stop, full-service, in-house creative agency connecting brands to a national, affluent audience. Our team of dedicated Content Studio editors flex proven expertise in tailored, multimedia storytelling, developing sponsored articles, videos, interactive ad units, social media campaigns, events and more. The end result? Deeply compelling custom content that resonates with readers who matter. For more information, contact sales@observer.com