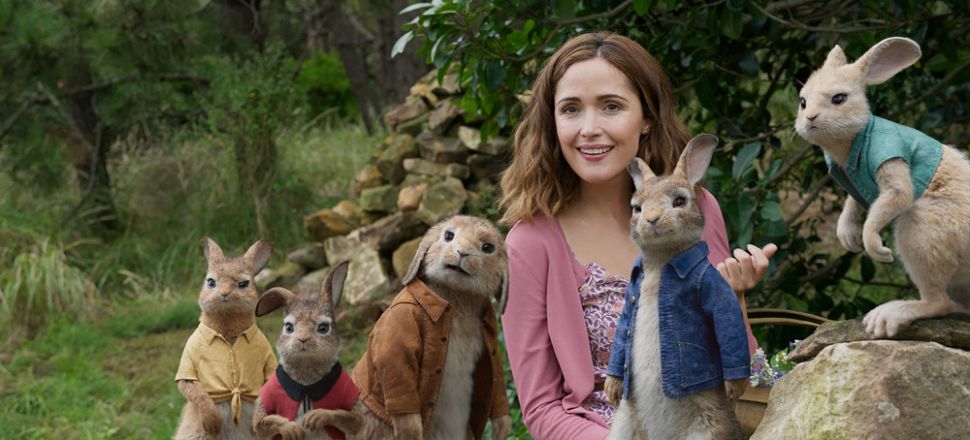 Peter Rabbit, the seemingly innocuous kids movie that hit theaters last week and rustled up $25 million in its opening frame, is already stirring up a controversy of sorts.
The movie includes a scene in which the resourceful rabbits shoot a blackberry into the mouth their human antagonist Tom McGregor (Domhnall Gleeson), knowing that he is allergic to them. McGregor then injects himself with an EpiPen before collapsing.
Sam Rose, who lives outside Guildford in Surrey, England, and whose son has a serious food allergy, took particular exception with the scene.
"I'm pretty sure [author] Beatrix Potter will be turning in her grave about now," Rose told The New York Times. "Allergies are often not taken seriously enough anyway. To have them trivialized on the big screen by such a popular character is immensely disappointing."
On Sunday, filmmaker Will Gluck and representatives for Sony Pictures sent out an apology statement on behalf of the studio and Peter Rabbit's writers and producers.
"Food allergies are a serious issue. Our film should not have made light of Peter Rabbit's archnemesis, Mr. McGregor, being allergic to blackberries, even in a cartoonish, slapstick way."
They continued: "We sincerely regret not being more aware and sensitive to this issue, and we truly apologize."
Kenneth Mendez, the president and chief executive of the Asthma and Allergy Foundation of America also had a problem with the scene. He said of the shot that "there's a close-up of [McGregor's] face, and it's him holding his neck like he's choking."
In an open letter to the filmmakers, Mendez detailed his opposition.
"Making light of this condition hurts our members because it encourages the public not to take the risk of allergic reactions seriously, and this cavalier attitude may make them act in ways that could put an allergic person in danger," it said.
Reaction to the scene has been mixed on social media.
[protected-iframe id="d7ed46f1471ef082be8bb41992628319-35584880-125099115″ info="https://www.facebook.com/plugins/post.php?href=https%3A%2F%2Fwww.facebook.com%2Fkidswithfoodallergies%2Fposts%2F10156713093435961%3A0&width=500″ width="500″ height="729″ frameborder="0″ style="border:none;overflow:hidden" scrolling="no"]