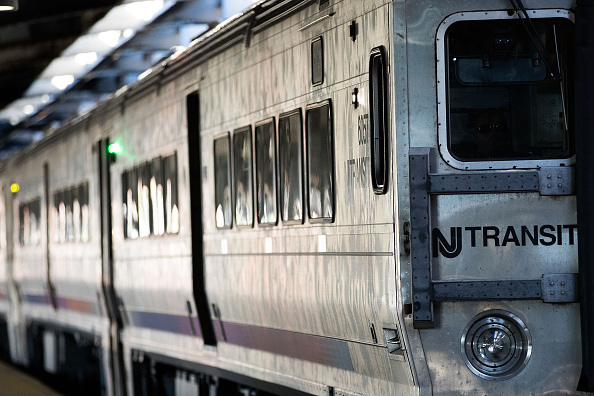 Gov. Phil Murphy is jumpstarting a commuter relief plan to revamp NJ Transit by providing commuters with short- and long-term relief from rail car shortages and overcrowded conditions.
At the end of January, Murphy signed an executive order calling for a "full-scale" audit of NJ Transit, which has been plagued by safety and staffing issues.
On Thursday, he directed Diane Gutierrez-Scaccetti, acting commissioner of the New Jersey Department of Transportation, to find and start implementing short-term improvements to NJ Transit, since long-term improvements and audit recommendations cannot be carried out until the audit is complete.
As part of the Initial Commuter Relief Plan, which will be rolled out in the coming weeks, 20 cars awaiting Positive Train Control equipment—braking technology designed to stave off accidents —will be returned to revenue service (a route used to carry passengers) as passenger cars to offer more seating capacity. Five cars have been returned to service as of Feb. 5, with the remaining 15 cars to come back in the coming weeks.
NJ Transit is currently finalizing an agreement to lease rail cars from regional transit providers.
"These are the changes that we can take today to begin to alleviate the constant stress and anxiety experienced by NJ Transit riders associated with catching their trains," Murphy said in a statement. "While the audit is a vital step toward ensuring that NJ Transit becomes a world-class transportation agency, these changes will start to help riders in the short and long term and provide relief for the hundreds of thousands of New Jerseyans who use NJ Transit every day."
Murphy said the state is currently reviewing scheduling of train inspections to maximize the available fleet for daily service.
And NJ Transit is meeting with parts suppliers to look into incentives and other options to reduce ordering lead times and is planning to increase its inventory of known long-lead parts such as rail car couplers, which hold the cars together. New processes will also be pursued to guarantee that parts are delivered before they are needed, so that trains run on time.
The governor also said they plan to speed up hiring, hold pre-employment tests more regularly and increase pool sizes for electricians and other skilled maintenance and operations employees.
NJ Transit has experienced shortages of rail equipment due to issues such as the availability of long-lead and custom-manufactured replacement parts and the ongoing installation of Positive Train Control, Murphy noted. Trains have been operating with fewer cars than usual and commuters have been dealing with overcrowded conditions as a result.
"We understand the increased frustrations rail commuters have been feeling the past several weeks, and this plan will start providing them with some relief in the short term," Gutierrez-Scaccetti said in a statement. "I want to assure customers that this is just the beginning of our effort to restore NJ Transit to the national transportation leader it has been in the past."