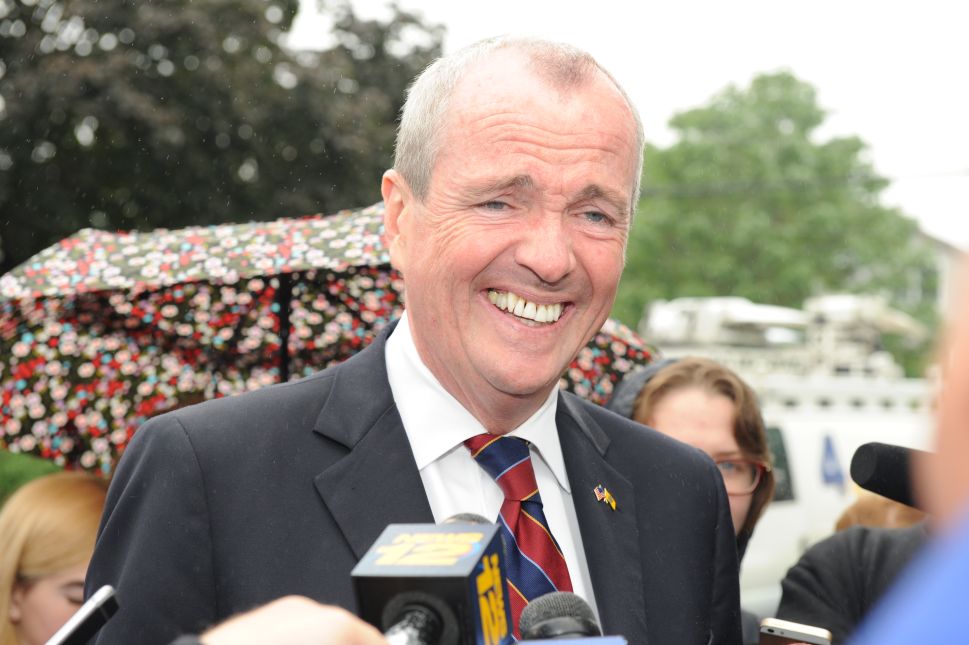 Gov. Phil Murphy signed legislation on Wednesday to restore funding for family planning services, reversing a decision by former Gov. Chris Christie to cut the money from the state budget.
The bill (S-120) was the first signed into law by Murphy, a Democrat who made restoring the funding cuts one of his top campaign promises.
The measure reinstates $7.45 million in grants for family planning and women's health clinics such as Planned Parenthood. Christie, a Republican, vetoed similar bills several times during his tenure after first scrapping the funding in 2010.
"Today has certainly been a long time coming," Murphy said during a signing event at the Trenton War Memorial building. "Today we are saying in a clear voice that New Jersey will once again stand for the right things. New Jersey will once again stand up for women's health. New Jersey will once again stand strong in support of Planned Parenthood and for reproductive rights."
Murphy also signed a related bill (S-105) that would expand Medicaid eligibility to women for family planning services.
Christie cut the yearly appropriation to family planning clinics for each of the last eight years. He initially said he scrapped the funding for budgetary reasons but shifted his explanation in 2015, as he ran for president, telling voters his vetoes reflected his social conservative values.
Officials at Planned Parenthood said the state grants previously paid for cancer screenings, birth control and prevention and treatment of sexually transmitted diseases, among other services. Six of 58 family planning clinics in New Jersey have closed since the funding was cut, according to Planned Parenthood.
"For eight years, women and families and young people were denied health care that they needed because of the former governor," said Cecile Richards, president of Planned Parenthood Federation of America. "It was harder for New Jersey women to access reproductive health care. It was harder for women to access cancer screenings and breast exams."
Richards was one of 100 people who attended the signing event, which included lawmakers and activists, many wearing pink shirts and pins.
Clinics that will receive the state grants would be barred from spending the funds on abortions. But the bill drew opposition from groups such as New Jersey Right to Life, the state's largest pro-life organization. Marie Tasy, the group's executive director, said despite the funding cuts to Planned Parenthood, women could still receive health services through the state's Federally Qualified Health Centers.
"If anyone is playing politics, it is Governor Murphy, who, boastfully, as his first act as governor, signs bills that will use our tax dollars to reward a political, partisan organization that helped elect him," she said in a statement.